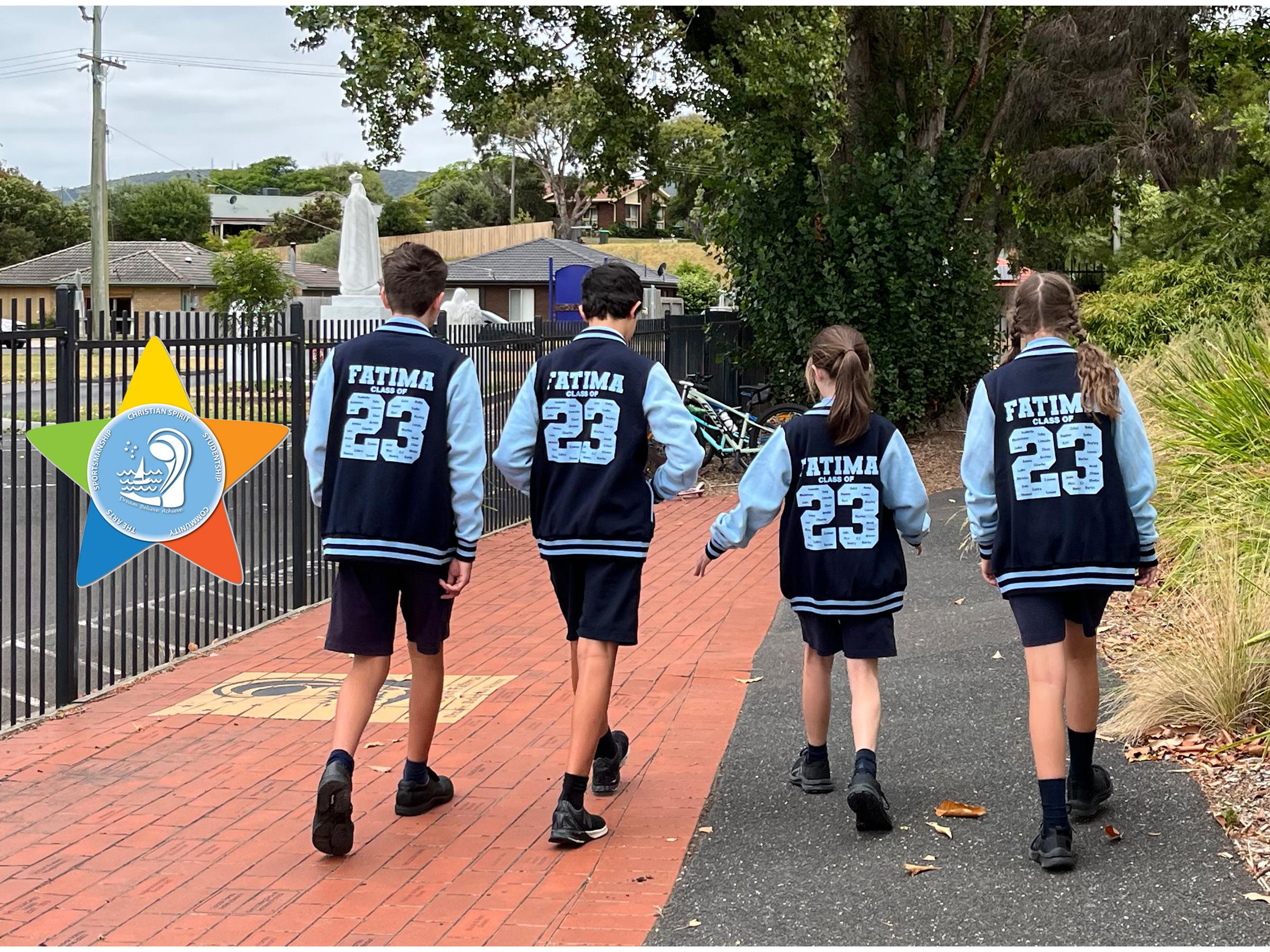 Our Lady of Fatima Newsletter
Our Vision
Our Lady of Fatima is a community where the teachings of Jesus Christ are reflected and practised, where all children are empowered to develop to their full potential. Our curriculum aims to meet the challenges of a changing world both locally and globally.
We take our school motto "Dream, Believe, Achieve" along with our faith as our inspiration.
All students attending Our Lady of Fatima Primary School have the right to feel safe. The care, safety and wellbeing of children and young people is a fundamental responsibility of all within our school.
---
---
---