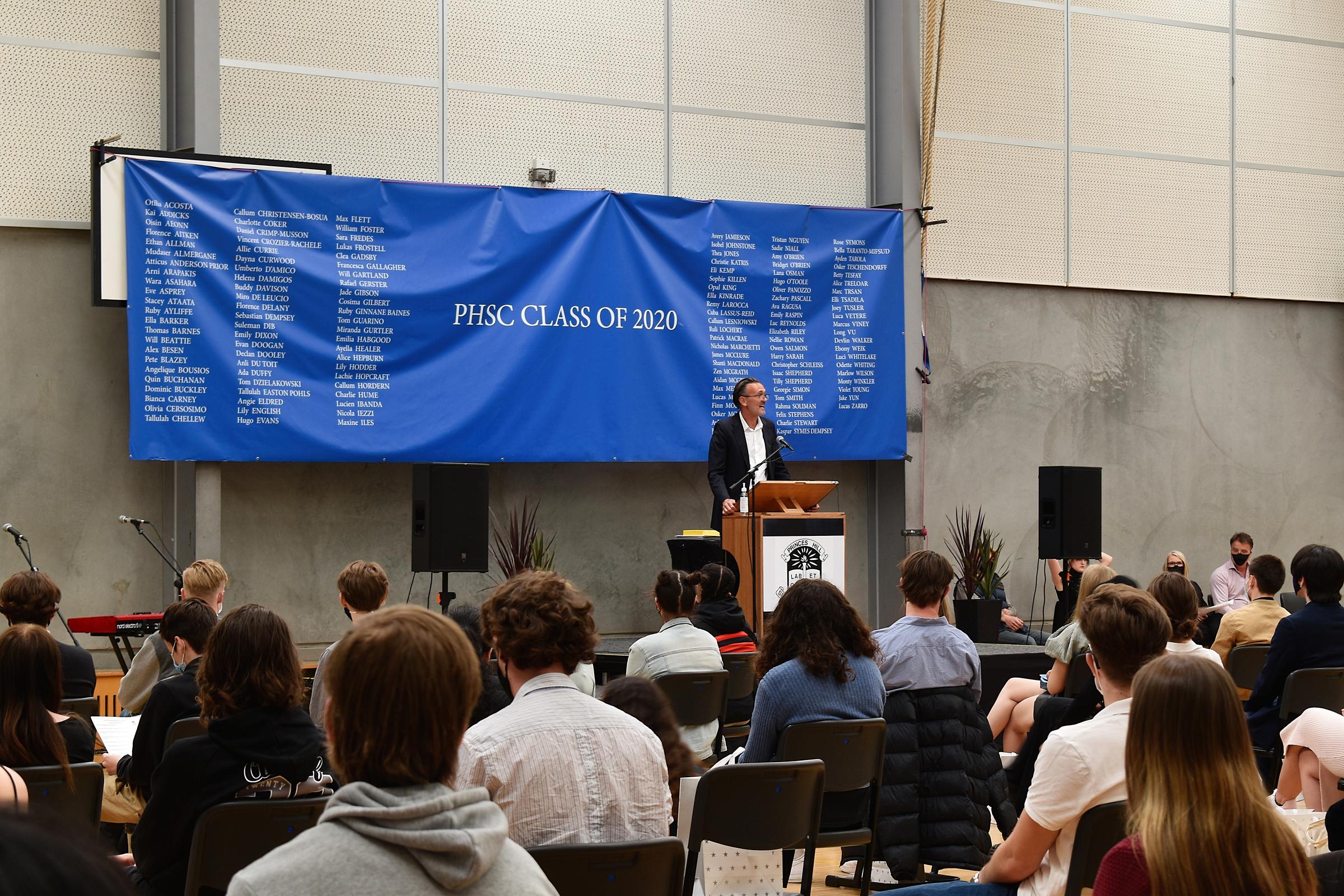 Class of 2020 have a graduation ceremony!
The highly successful Year 12 Graduation ceremony planned and conducted at short notice as COVID19 restrictions were relaxed. Whilst regrettable that parents and families were unable to attend in person to celebrate the occasion, the live stream brought the event to lounge rooms, studies and kitchens in a way never seen before.
To their credit, yet unsurprisingly, Year 12 students finished their last day at school respectfully and with consideration for each other and the whole school community. They have gone on with the support of their teachers to successfully tackle exams. With student results due immediately prior to the New Year (December 30) the school will be providing support through the senior school and pathways leader and wellbeing team.