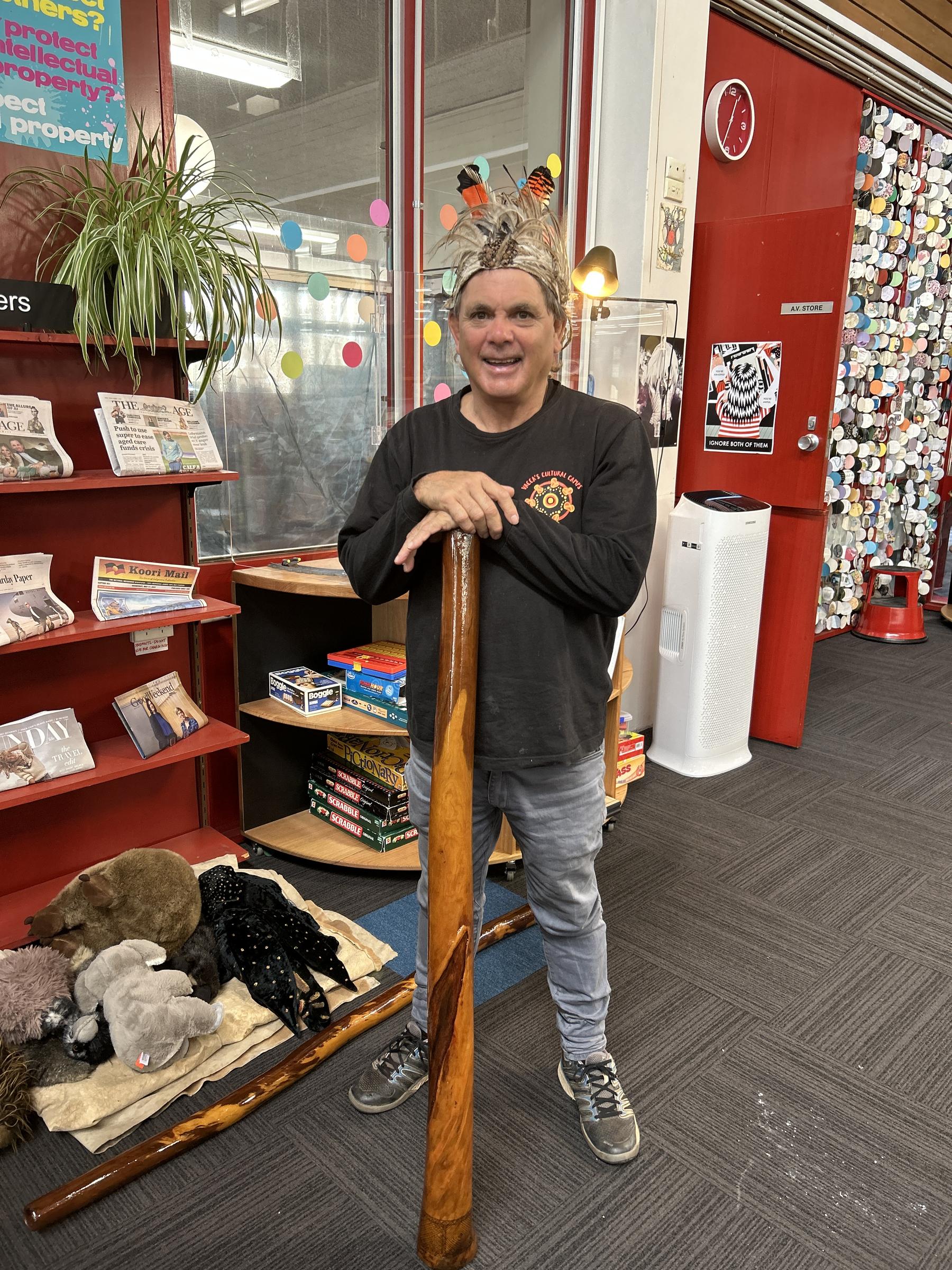 Indigenous Culture, 
History And Identity
Year 9 Incursion with Ron Murray, cultural educator, storyteller, 
musician, didgeridoo maker and wood sculptor.
Ron Murray engaged with Year 9 students about Aboriginal history, the environment and themes of Australian identity.
Ron is passionate about Indigenous history of South Eastern Australia, and has a wide knowledge of the treatment of Indigenous peoples and the government policies under which they lived. Ron brings together a personal narrative approach drawing on the experiences of his own parents, who both grew up on missions in Victoria and New South Wales, and from his wide reading on Victorian Aboriginal history.
Ron shared Indigenous approaches to knowledge, including oral history transmission, and the Indigenous practice of 'dadirri' or deep listening.
---