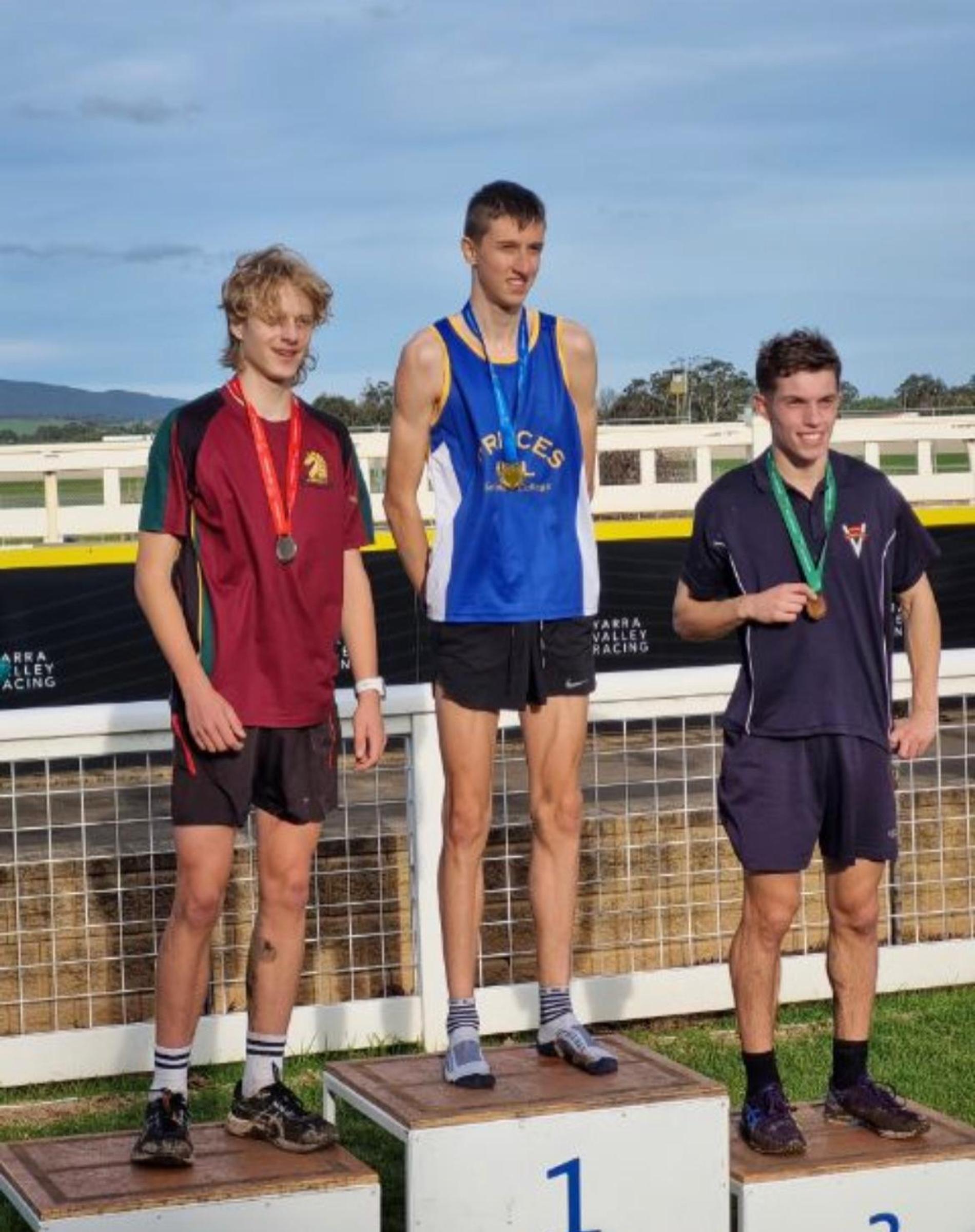 Congratulations to all runners!
State Champion - Andre M.  won the School Sports Victoria (SSV) State Cross Country Championships at Yarra Glen 5km. 
Andre then competed in the Victoria All Schools Cross Country State Championships on Saturday, 23 July  and came 10th. We wish Andre well in the Nationals - 2023 Australian Cross Country Championships in Canberra in August.
Below is a list of other SSV student placements. Huge achievement by everyone!
Violet – 13th
Atti – 34th 
Audrey – 87th 
Freya – 102nd
Alfie – 28th 
Aden – 32nd 
Miles – 37th 
Odette – 63rd 
Alexander – 71st 
Anika – 15th 
Andre – 1st 
Jack – 77th
---