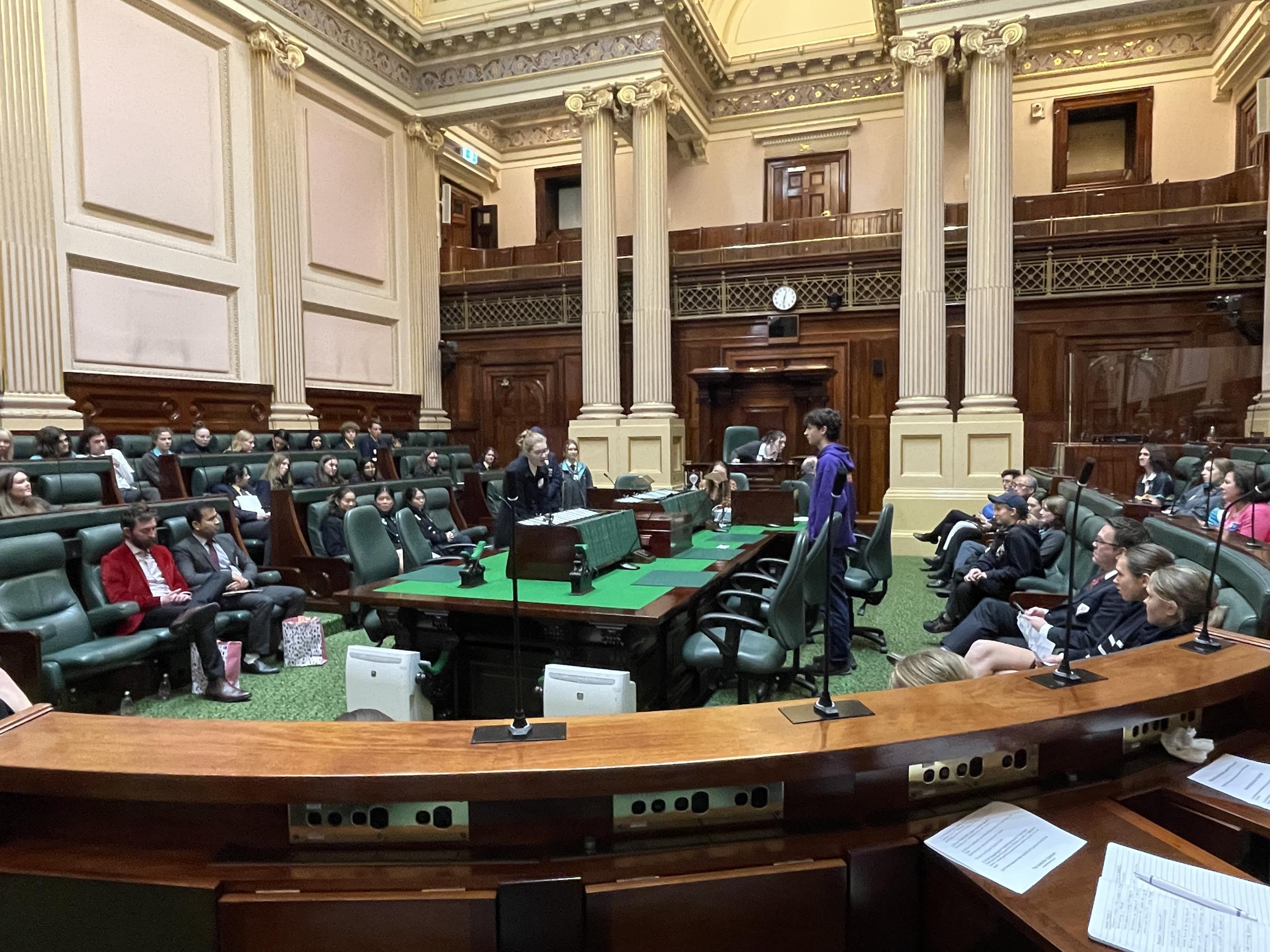 Nelson Mandela Youth Leadership Summit
Students report on the Summit: 
On Friday 28th July, Student Council and other students interested in leadership and politics took a trip to the Victorian parliament building for the Nelson Mandela Youth Leadership Summit where we heard from six inspirational leaders and were able to pose questions to many other like-minded leaders. It was an amazing experience and opportunity to explore one of Nelson Mandela's famous quotes, 'I am fundamentally an optimist whether that comes from nature or nurture, I cannot say. Part of being an optimist is keeping one's head pointed towards the sun, one's feet moving forward'.
As young people, we were inspired to make a difference, exploring the importance of collaboration, compassion, community and leadership. We met experts in a diverse range of fields, sharing stories of hardship and overcoming diversity.
John Pesutto spoke about not fearing failure and instead, embrace it!
We heard about the importance of open-mindedness.
'Ask not what your country can do for you – ask what you can do for your country' John F. Kennedy's inaugural address inspired children and adults to see the importance of civic action and public service.
---