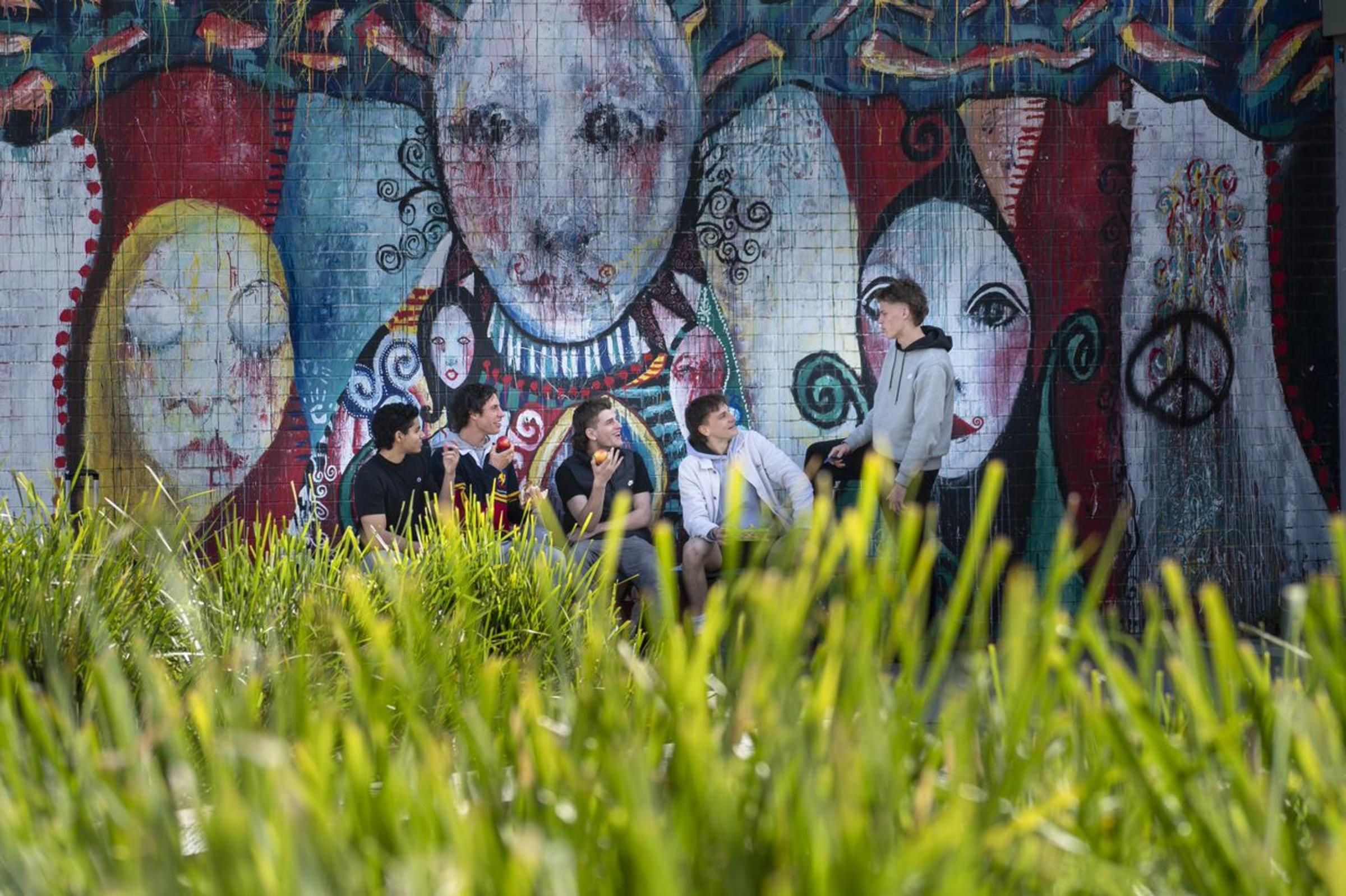 Understanding School Refusal Behaviour
School refusal behaviour refers to a young person's consistent and severe reluctance or refusal to attend school. It can manifest as physical symptoms such as stomach aches or headaches, emotional distress, or behavioural issues like tantrums or defiance.  At Eltham High we address school refusal behaviour as a mental health symptom as it is often rooted in underlying anxiety, fear, or stress related to school.  Part of our role in Student Services is to support both the student and parents when dealing with this type of behaviour as it requires a collaborative and empathetic approach.
Here are some parent strategies:
Establish open communication: Maintain regular communication channels with the school, ensuring you feel comfortable discussing your concerns about your child's school refusal behaviour. 
Identify the underlying cause: It is important to identify the reasons behind the school refusal behaviour. Collaboratively explore potential triggers such as bullying, academic difficulties, social anxiety, or family issues. This understanding will guide the development of an appropriate support plan.
Develop a personalised plan: By working with a Coordinator or a member of the Student Services team, we will be able to create a support plan based on the student's individual needs.  The plan may include gradual reintegration into school, accommodations for specific needs, and interventions to address underlying issues like anxiety or learning difficulties.
Provide a supportive environment: Create a nurturing and inclusive home environment that promotes a sense of safety and belonging. Further, at Eltham High we will encourage positive relationships between students and teachers, implement anti-bullying measures, and foster a culture of acceptance and understanding.
Offer resources and interventions: By working in a collaborative manner with the Student Services team, we will provide parents with information about available resources, such as external counselling services, support groups, or therapy options. 
Facilitate gradual reintegration: We will support your young person to develop a gradual reintegration plan, easing the transition back into regular school attendance. This may involve gradually increasing the length of time spent at school, implementing a reward system, or engaging in a school-based activity that promotes social connectedness. 
Foster a positive partnership: We encourage parents to actively participate in your young person's education and involve them in decision-making processes. Collaborate with them to develop strategies that can be implemented at home to reinforce positive school experiences.
Seek professional support if needed: If the school refusal behaviour persists or intensifies despite interventions, we will provide you with additional support options that will include involving an external Psychologist or clinical provider.
By working together, we can create an environment that promotes a positive school experience and help your young person overcome their reluctance to attend school.
Parenting Session: Navigating School Refusal
Join Jesuit Social Services to learn how to navigate school refusal in teens.
This online session will cover:
Factors that may lead to school disengagement
School-based strategies for re-engaging a young person with school
External strategies to support a young person to re-engage with school
Programs that support young people to re-engage with school
Key Details:
Date: Tuesday 22 August
Time: 7-8.30pm
Location: Online (via Zoom)
Cost: Free
To find out more and register for this session, please visit: https://www.nillumbik.vic.gov.au/Explore/Events-and-festivals/Events-calendar/Navigating-School-Refusal-in-Teens
This session is for parents, carers and grandparents of teenagers. 
Additional Resources - Parenting Strategies
The program has developed another free resource, a set of evidence-based parenting guidelines, which could be beneficial in supporting both families with students experiencing school refusal.  The guidelines contain practical strategies for parents to respond to your young person's school attendance difficulties: 
https://www.parentingstrategies.net/
Free Travel Pass for Vulnerable Students
Apply for public transport travel passes for students experiencing crisis. 
The Department of Transport and Planning's Travel Pass program provides 30-day travel passes to schools at no cost.
Schools may issue travel passes to students experiencing a crisis, such as family violence or sudden financial hardship, and are at risk of disengaging from education to ensure they can continue to travel to school by public transport.
Students' eligibility will be determined through a case-by-case assessment by the school.
For government schools, this program is facilitated by State Schools' Relief.
Travel Passes
The Travel Pass program provides 30-day travel passes free of charge to students in crisis attending primary, secondary, English language and specialist schools.
Travel passes can be used on:
Bus, train and tram trips in metropolitan Melbourne (Zone 1 and 2)
All regional town buses
Public Transport Victoria inter-town buses
V/Line coaches
V/Line trains. 
How to apply
Government schools can apply on behalf of students through their State Schools' Relief online portal.
State Schools' Relief will distribute the passes to government schools through this online portal.
MADELINE KAMAMIS, Student Services Leader
---