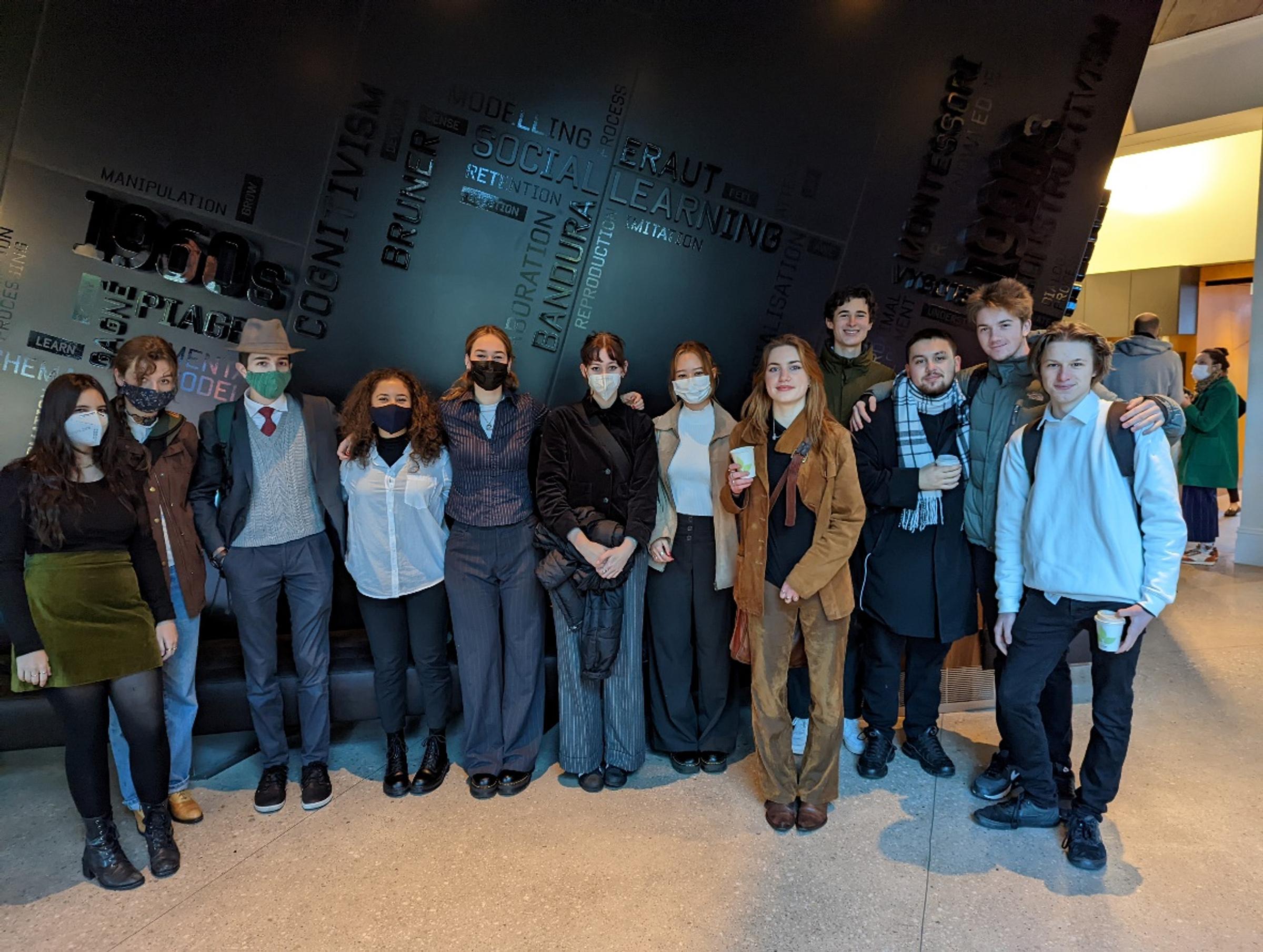 Today the Y12 French class participated in The Model United Nations. A simulation of the UN General Assembly conducted in French. Fifteen other Victorian schools offering French VCE also attended. As Assembly delegates, our students had the opportunity to step into the shoes of a country ambassador to the UN to discuss global issues on the UN's current agenda and find ways of addressing these issues.
It allowed them to immerse themselves in the French language for the entire day with a particular focus on dialogue, diplomacy, negotiation, collaboration, and empathy for conflict resolution; This event also gave them a better understanding of the United Nations and active global citizenship.
Arrival at Victorian Academy of Teaching and Leadership
Lukas, Thomas, and Rupert had the tough job of representing Saudi Arabia at a convention on climate change.
The Delegates from Canada: Lainie, Emily, and Carlos
The delegation from Finland: Lola, Inez, and Alice
Japan's delegates: Poppy, Eleanor, and Ash
Carlos and Lainie gave their country's position statement to the assembly
Finland (Inez, Alice, and Lola) giving their position statement
Japan (Ash, Inez, and Poppy) speaking to the Assembly
And finally, the bad guys: Saudi Arabia (Thomas, Lukas, and Rupert)
During the Caucus, Canada (Lainie, Emily, and Carlos) negotiated and tried to rally some support for their amendment to the resolution.
Negotiation seemed to go rather well between Iran, Romania, and Saudi Arabia (Lukas, Rupert, and Thomas)
Eleanor addressed the assembly in response to some strong criticism from France about their amendment.
Rupert stole the show and got the biggest spontaneous applauding of the day with his witty remark that if Saudi Arabia could plant trees in the desert, surely Japan could plant trees too!