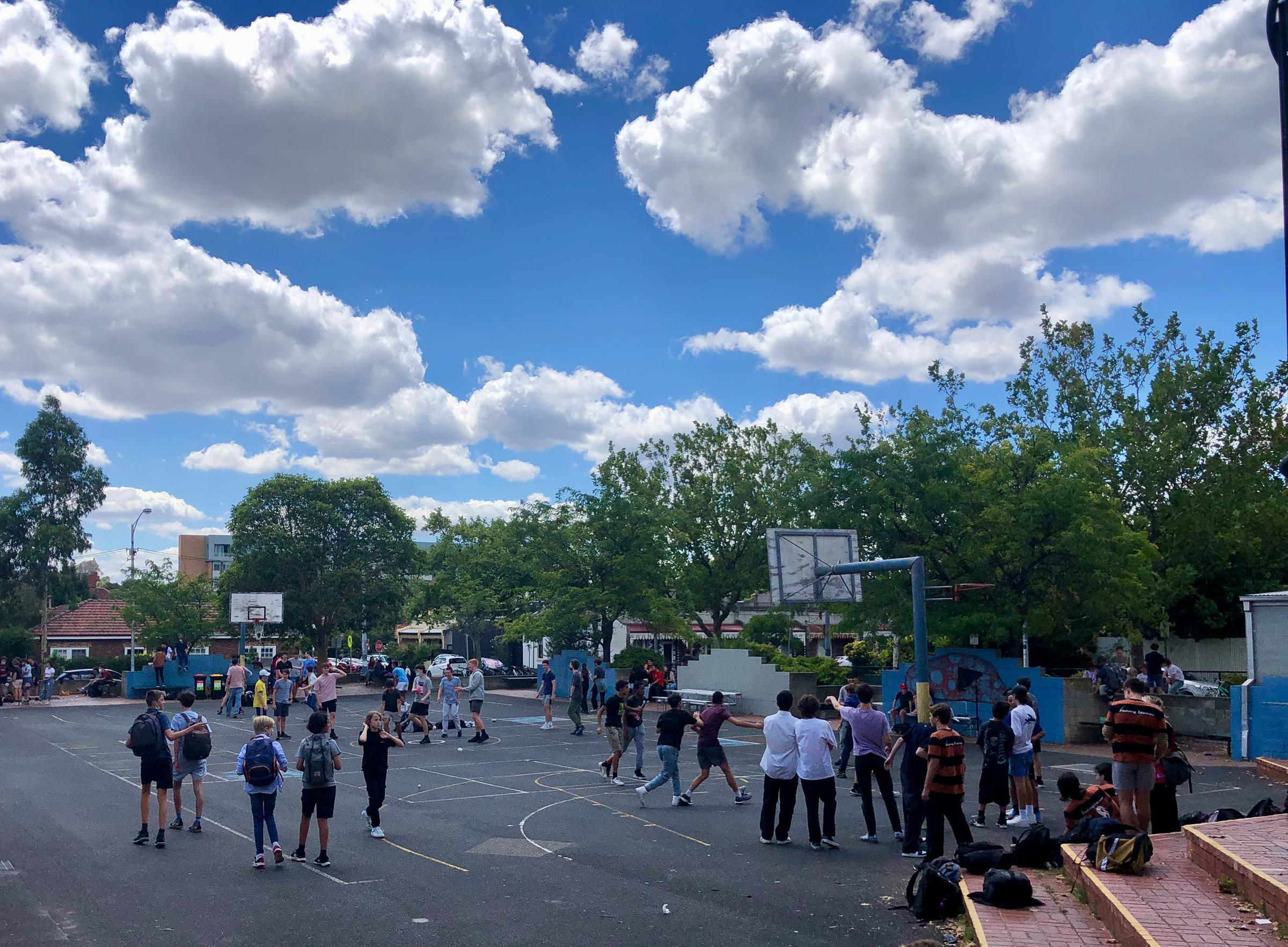 Improvement to school grounds
Basketball court, surrounds, main entry, atrium, mural project
The Department of Education and Training and the City of Yarra are still in discussion about the use of land around our school. Until this is settled, we cannot start work on the planned upgrade to the open space on our northern boundary including a new basketball court. 
These works will also provide more places for students to secure their bikes. There is a small supply of bicycle D-locks available for purchase from the General Office.
Mirimbah Camp will be getting a canopy through VSBA funding. A big thank you to School Councillor, Paul von Chrismar, for his expertise and assistance in getting this project off the ground. 
Atrium project
A small group including  student council and parents are working toward improving the atrium space at the southern boundary of the school. This is to be replanted with plants as recommended for a cool shady location. 
Mural
Our Student Council selected local artist, Elijah Money to paint a mural at the main entry point to the school and have worked collaboratively with him in the design process. This is the culmination of work by Student Council over recent years to improve the physical entry point to the school. We are looking forward eagerly to seeing the finished work.
Elijah introduces himself to our community:
Yiradhu marang you Mob! 
I hope you're as excited for the mural as I am.
The mural will be coming in a series of stages, it's all part of the process.
By giving the wall two coats of a white primer paint, it means the colours will be able to come through as vibrant as possible. 
From here, I'll be marking out where things go and then work from back to front in terms of adding details.
Feel free to come down and have a yarn with me any time you see me painting away!
Elijah Money (he/him) is a queer Wiradjuri brotherboy who was raised on Kulin Nations where he continues to reside. His practice includes visual art, written work, installations, performance art and more. These are done with strong recurring themes of colonialism, assimilation, skin colour, gender, mental illness, sexuality, climate change, stolen generations and identity .
---