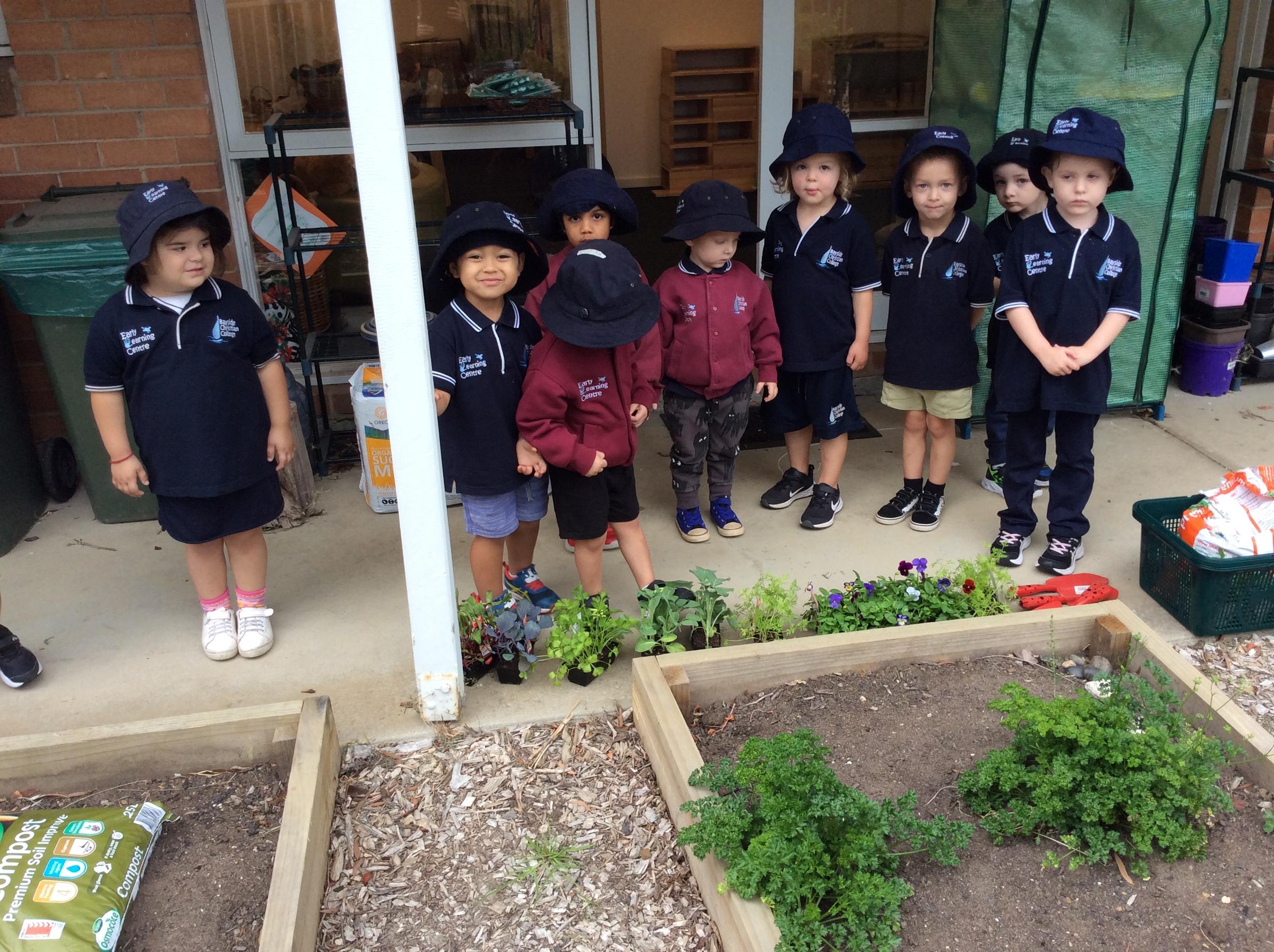 From the Director
But the fruit of the Spirit is love, joy, peace, forbearance, kindness, goodness, faithfulness, gentleness and self-control. Against such things there is no law. - Galatians 5:22-23
This passage of scripture has been a focus this past term as the children worked through learning and understanding the fruit of the spirit. Every week we have focused on teaching and helping children become aware of their role in reciprocal relationships with these traits and values centred in individual and whole class conversations, when reading books, singing songs, exploring resources and playing together. 
"Live in harmony with one another" - Romans 12:16
This week with celebrating Harmony Day across both programs, we have seen the Fruit of the Spirit alive in the kindergarten. Children have discussed how love, joy, peace, patience, kindness, goodness, faithfulness, gentleness and self-control all work together, separately and sometimes against each other. 
The Story of the Cross
How precious it has been to witness the growth and development in our 3, 4 and 5-year-old students as they seek to understand the world around them, learn about God and explore the reason we, as Christians have Easter. As children began the week, comments were about how Easter was focused on bunnies and chocolate. By the end of each day, the children were seeking to understand how Jesus died upon the cross for them, their friends, teachers and family. 
We are so curious to see how our remaining weeks of Kindergarten are leaning into God's word and bring new meaning to the children's understanding of this important Christian moment in time. 
Kindly, 
Ms Fiona Mitchell, ELC Director
 Upcoming Dates
Wednesday 5 April: Last day of term ELC 4, 3pm finish. Families are invited to attend at 2.30pm to view your child's portfolio followed by an Easter egg hunt
Thursday 6 April: Morning Easter celebration: details sent via Mrs Cairns to families. Last day of term ELC 3, 2:30pm finish.  
Monday 24 April: Staff Work Day
Tuesday 25 April: ANZAC Day
Wednesday 26 April: First day of Term 2 for ELC 4 students
Thursday 27 April: First day of Term 2 for ELC 3 students
3-Year-Old Kindergarten
ELC3 had a Bunnings incursion, facilitated by Lyn, the Bunnings Frankston Activities Organiser. The children were each able to decorate a pot with stickers and glitter, and planted a seedling to take home and care for.
Lyn brought vegetable and flower seedlings for the children to plant into our vegetable gardens beds too. The children were able to plant broccoli, cauliflower, carrots, celery, beetroot and flowers. Children are supported to become socially responsible and show respect for the environment when they investigate and explore the natural environment, and care for plants.
Our social puppets Abbie and Jojo explore many different social situations and invite the children to engage in group problem solving as they consider different scenarios such as asking to join in play, greeting people, or making new friends. Over the last two weeks we have discussed sharing and turn taking. 
We problem solved ways to handle situations where someone is playing with a resource we would like, and how to consider others when we have lots of resources and our peers have none.
Our puppet 'Gail the snail' facilitates discussion about different emotions as we consider how Gail is feeling. This week we explored gentleness to support Gail to feel safe at kinder, and the children each had a turn to pat her, ensuring they were very gentle. 
Alyssa Cairns, ELC Teacher
4-Year-Old Kindergarten
ELC4 had a visit from 'Daley Nutrition' for a 'snack art' incursion. We learned all about the different food groups, as well as the difference between 'healthy' food and 'sometimes' foods. We explored the cereal group, fruits, vegetables, protein foods and dairy foods. 
We had the opportunity to create some 'snack art' making a face using vegetables on a rice cake such as corn, capsicum, celery, carrots and seeds. Then we were able to eat the faces!
We created masks to dress up as superheroes, and we all posed as superheroes who eat healthy food. We all got to eat a banana whilst we coloured in a colouring sheet about healthy foods. 
We used felt puppet pieces to engage with the story of 'The very hungry caterpillar' and we considered the 'healthy' and the 'sometimes' foods in the story.