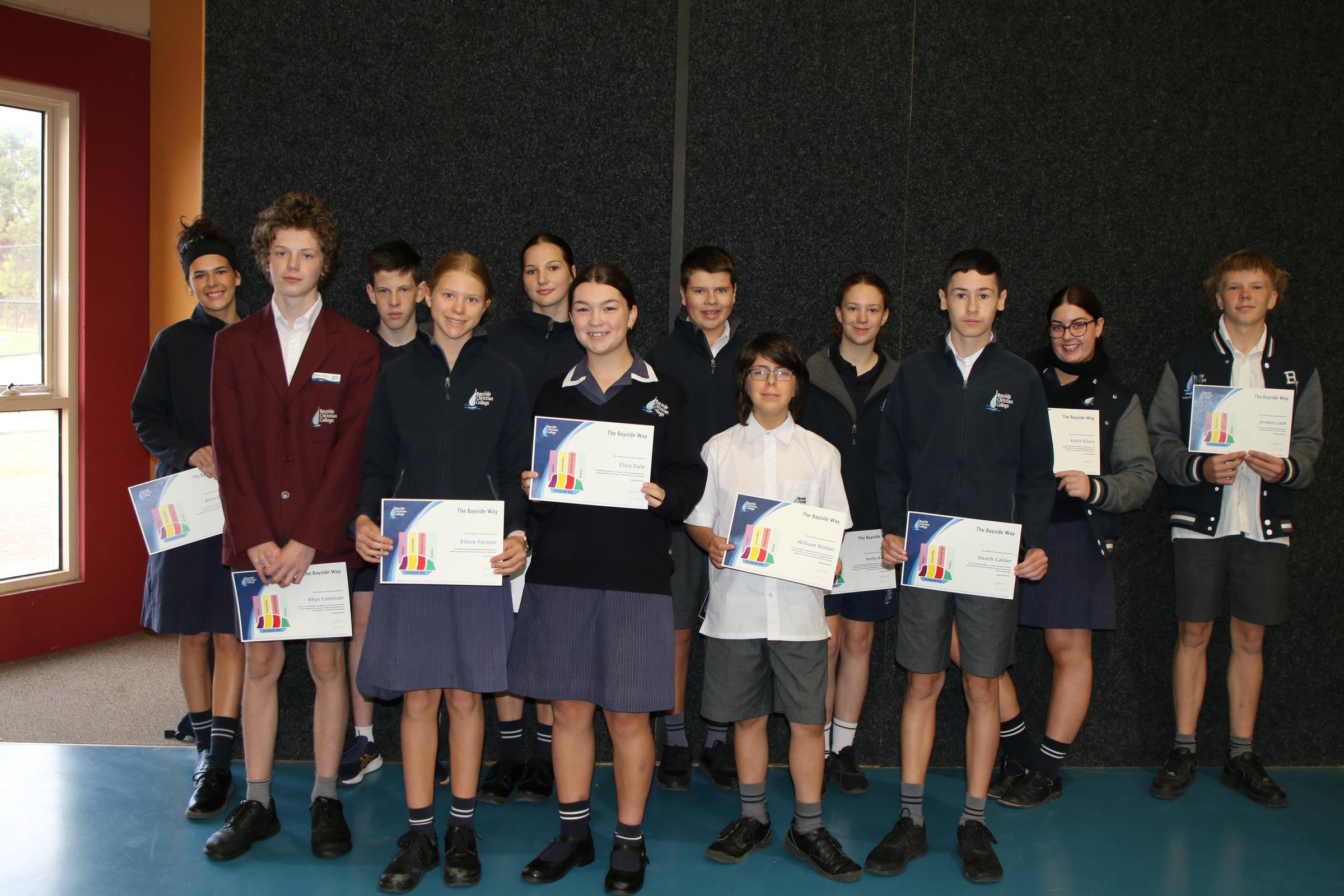 Nancy Was Surprised
I am writing this article while on a VCE OES (Outdoor Environmental Studies) Camp with 8 Year 11 and 12 students. Let me share two stories from day one to encourage you.
Story 1 - Kayaking
Yesterday, we spent 3 hours kayaking along the southern shores of Philip Island which, on a sunny calm day, would have been magic. We, however spent our time in the rain and a choppy swell that could be best described as character-building. This kayaking experience for some of the students was a lot of fun and something they thoroughly enjoyed. For others, I suspect they may never go kayaking again.
Regardless of how they felt about the experience not one of them got frustrated with another, they encouraged and persisted, they were patient and kind. Even those who were not having the best time kept these feelings well under control and got the job done without causing an issue. 
Story 2 - Dinner
Most OES camps require students to prepare their menu, source their food, cook it, and clean up themselves. Most students complete this task in small teams. Last night having recovered from Kayaking (it is amazing what a warm shower does) the students headed up the camp kitchen to prepare their food only to discover that the kitchen was full of a gang of grey nomads doing the same thing. 
What happened next was shared with me by one of the nomads called Nancy. Nancy recounted that she was unsure about this group of teenagers coming into the Kitchen. She was surprised when she discovered that they were well mannered, articulate and polite. They didn't even swear. She was surprised to see them share and help each other out. Nancy thoroughly enjoyed having a conversation with two students who (to her great surprise) offered to do her washing up as they did theirs. Nancy was surprised! 
Does it bother you that Nancy was expecting the opposite of what happened? That Nancy was scared of these young people? We often talk at the College about nurturing and preparing the 'whole person'. This is something that we take very seriously. 
Tomorrow morning will be spent writing academic papers and reflections because this camp is about equipping them for their VCE Assessments, not having fun. Bayside is a school and academic endeavour is unquestionably important. Equally so, we believe that character is important. These two things must be kept in balance. 
As parents, you play a critical role in your child's character development, and this is why I share these two stories with you. As a parent of teenagers, I am acutely aware that what my kids do at home (what I see) can be incredibly frustrating and demoralising at times. But I also know that this work does bear fruit and here is the evidence. 
I never thought to question that these students would not conduct themselves appropriately at dinner. Politeness, kindness and manners are expected of Bayside students, and while they are not perfect, they do get it right more often than not as we have just seen.
Nancy's response to Bayside students is not an isolated case. We get this type of feedback regularly when our students engage with the world, and I thought it was time to pass this onto you. Why? Because the character development of students can only be encouraged by the College. The majority of this work in student's lives is done and will continue to be done by parents and carers. 
To Bayside parents be encouraged and - Keep up the great work.
Blessings,
Andrew Manning, Principal
Car Park Use
We have had some incidents and other near-misses in the carpark recently. Most of these have been related to drivers parking in non-designated spaces and encouraging children to cross where there are no marked crossings.
Please, park only in marked bays, nose in.  DO NOT park on the grass to the left of the main entrance. This is council land. Children should only use marked crossings.
When using the drop-off zone, please keep moving as far forward as possible before collecting or dropping off children. Please do not encourage children to get into a car that is not at the kerb.
Following these simple requirements makes the carpark safer for your children.
School Photos
School Photos will be taken next week (27-31 March). Secondary students' photos will be taken on Tuesday 28 March from 8:45 am. Primary students, as well as sibling photos will be on Wednesday 29 March from 8:45 am. 
Students in P-12 are required to come to school in their day uniform (not PE). If Secondary students have PE, OES or Agriculture on their photo day, they must bring their sports uniform to change into.
ELC Photos will be Monday 27 March for 4 Year-olds and Thursday 30 March for 3 Year-olds.
My Christian School Website
Bayside Christian College values the genuine faith of its staff. However, the Australian Law Reform Commission has released a consultation paper which would prevent schools like ours from choosing staff for their active lived faith. My Christian Schools website has been launched in association with the Australian Association of Christian Schools because it's time they heard from some actual parents—like you!
If you value the contribution of Christian staff and teachers, this is your opportunity to have your voice heard. 
Please visit MyChristianSchool.au and send a message to your MP about the difference Christian teachers and staff make in our school.
NAPLAN
Most students in Years 3, 5, 7 and 9 have sat the NAPLAN online testing. Students who missed testing sessions will continue to complete catch ups until Monday 27 March.
Please ensure that your child has the required book-listed headphones for these tests. See your child's class teacher, or Head of School with any questions, or visit the NAP website www.nap.edu.au for information and access to practice questions for familiarisation. 
Families who do not want their child/ren to participate must see their Head of School and complete the appropriate forms for withdrawal before students sit the tests.
Current Vacancy: HR
Bayside Christian College is seeking to appoint a suitably skilled and experienced Human Resources Officer for an immediate start.
The role is permanent part-time, with a time fraction of 0.4 FTE, 15.2 hours per week during school terms, to be worked over two-three days per week. To view a copy of the Position Description, visit: https://www.baysidecc.vic.edu.au/info/employment