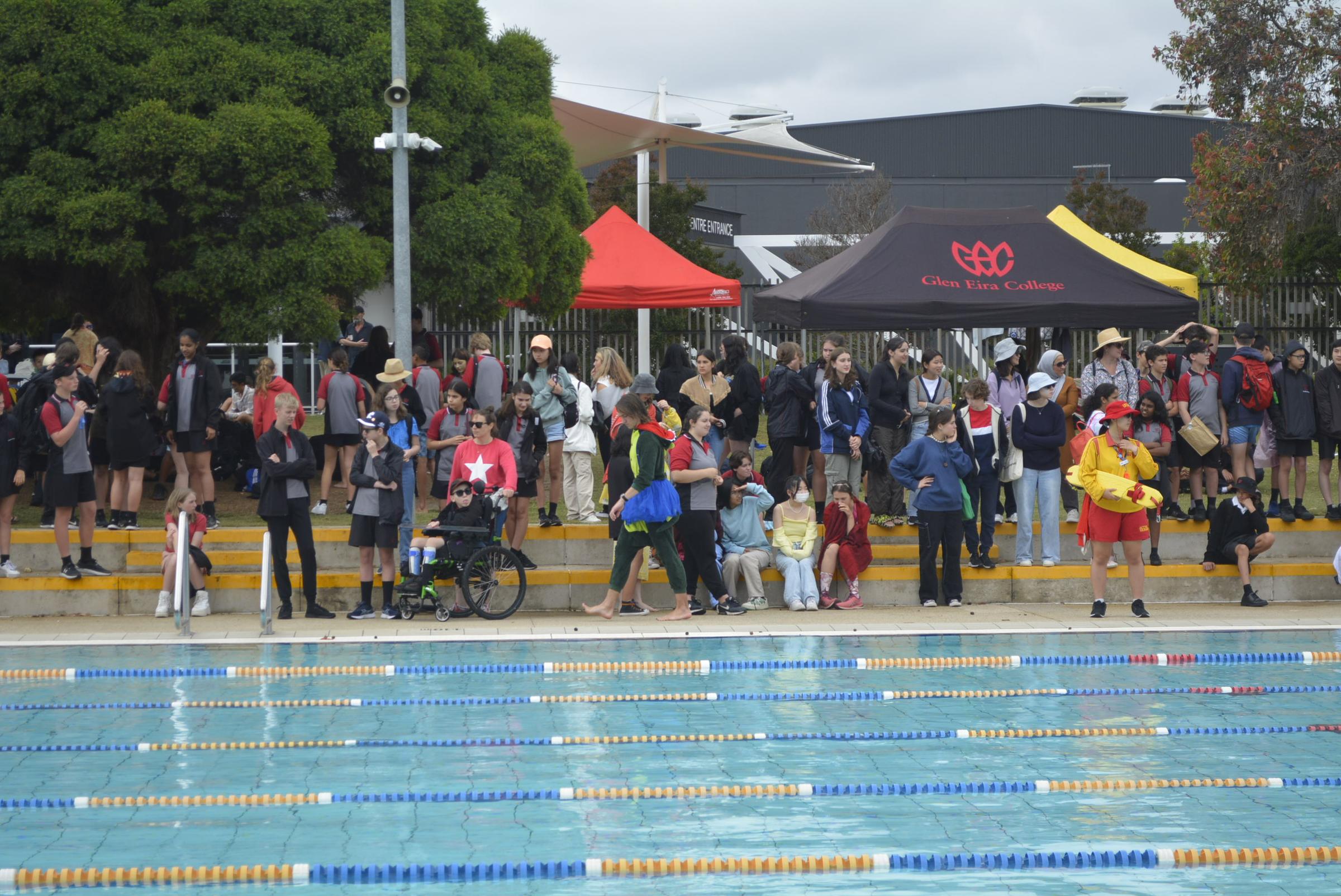 Whole School Swimming
The first House Competition of 2023 was held at Oakleigh Pool on just the third day of the school year.  The weather was kind initially before taking a stormy turn later in the day, however student participation was as high as ever.  Those who swum all earnt points for their house whilst those cheering from the side helped contribute to the atmosphere.  
I would like to thank the staff and students who acted as officials throughout the day, without them the event would not be possible.
Winners of each event have qualified for the Division Final which will be held at Oakleigh Pool in March.  
Reigning champions Emerald House performed strongly but it wasn't enough to topple Topaz House who were victorious in winning the shield at the end of the day.  
Final points tally for the day:
Aaron Petersen 
Assistant Principal
Student Reflection
The swimming carnival was great! I got to cheer on my classmates who swam and took part in the events. Me and my friends made a small and subtle picnic area where we placed our bags! When races weren't going on, we just sat and talked to each other and others. Personally, the best event that I watched was the biggest bomb. Overall, I had lots of fun during this event. Hopefully next year I'll get to swim!
Frankie Mastrangioli 7E
Senior Interschool Sport
Senior volleyball, tennis and lawn bowls teams competed in the Bayside interschool sports division. All students had a very enjoyable and successful afternoon and represented GEC wonderfully. A big congratulations to the lawn bowls team who won their round robin competition and progressed to the next stage.
Ashleigh Oliver
Sports Coordinator
---