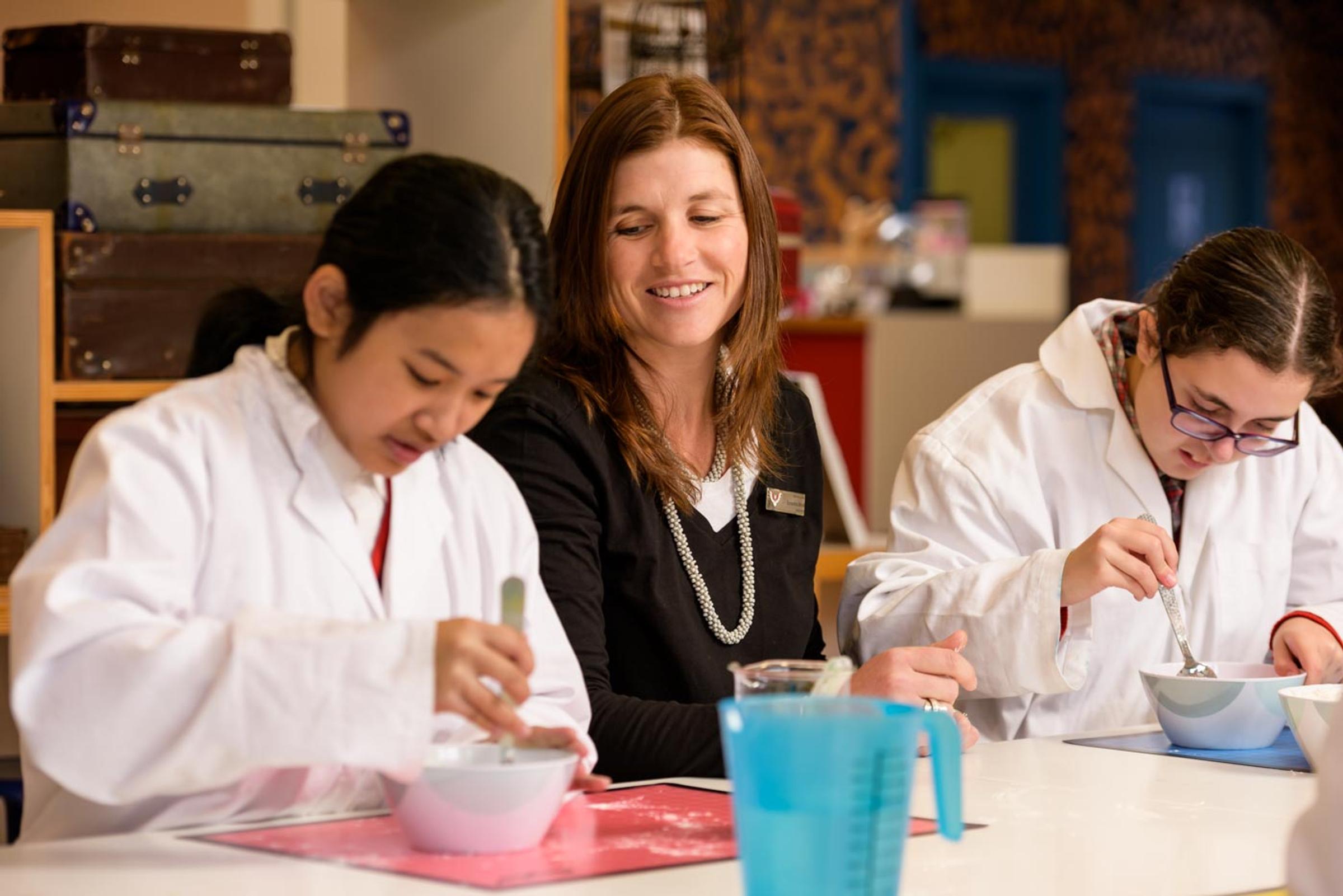 Environment Focus in the Discovery Centre
Our Discovery Centre has been transformed for our Environmental focus in Semester 2 with the different sections across the school investigating…
Lower Primary: Mini beasts
Upper Primary: Watch it Grow
Secondary 7/8: Feather, Fur and Leaves
Secondary 9/10: Harsh Environments
Secondary 11/12: Industries and Giving Back
PreCAL: Wellbeing
The different learning spaces have had hours of work spent on them in the planning and creation phases by our Discovery Centre team to support our students learning.
We have a Yarra Ranges rainforest taking over the display case including the many mini beasts who call the rainforest home. There are tactile and interactive displays focusing on plant life, insects and lifecycles including a model beehive and a living ant colony. Students are able to interact with larger than life inflatable mini beasts, dress up as their favourite insect, and look through big books related to the rainforest.
The MILE room has seen a total polar transformation. Students can explore both Antarctica and the Arctic in the temperature controlled room  while interacting with amazing displays including life size penguins & polar bears and the ice formations. True to the real Arctic and Antarctic, the environment will change over time and the students will experience seeing the ice 'melt' away over the semester. Students can participate in scavenger hunts, explore food chains and the dangers of deforestation. There will also be a growing collection of rubbish  from around the school to prompt students to consider the impact of landfill and pollution.
The Sensory Space has morphed into the Great Barrier Reef. Students are able to explore a calming and quiet space with coral formations and floating jellyfish while listening to soothing ocean sounds.
The Kitchen/Science area will be used for a number of experiments and the construction of items such as making sprout houses to explore the life cycle of plants or making a rain stick to support the wellbeing focus in PreCAL. We will also be watching some eggs hatch and the growth of chicks in the Discovery Centre. It is going to be an ever changing hive of activity across the semester!
Supporting Literacy at Home
To support our environment focus at school, tune your children into looking at the packaging of items when it comes time to throw it out. What visual literacy is there to say if the item can be recycled or if it needs to be added to landfill?
Supporting Numeracy at Home
Again to support our environment theme at school, tune your children into the rubbish and recycling that occurs at home. Which bin fills the fastest? How many times does the rubbish bin need to be emptied?
Sam Birrell
Acting Assistant Principal
---