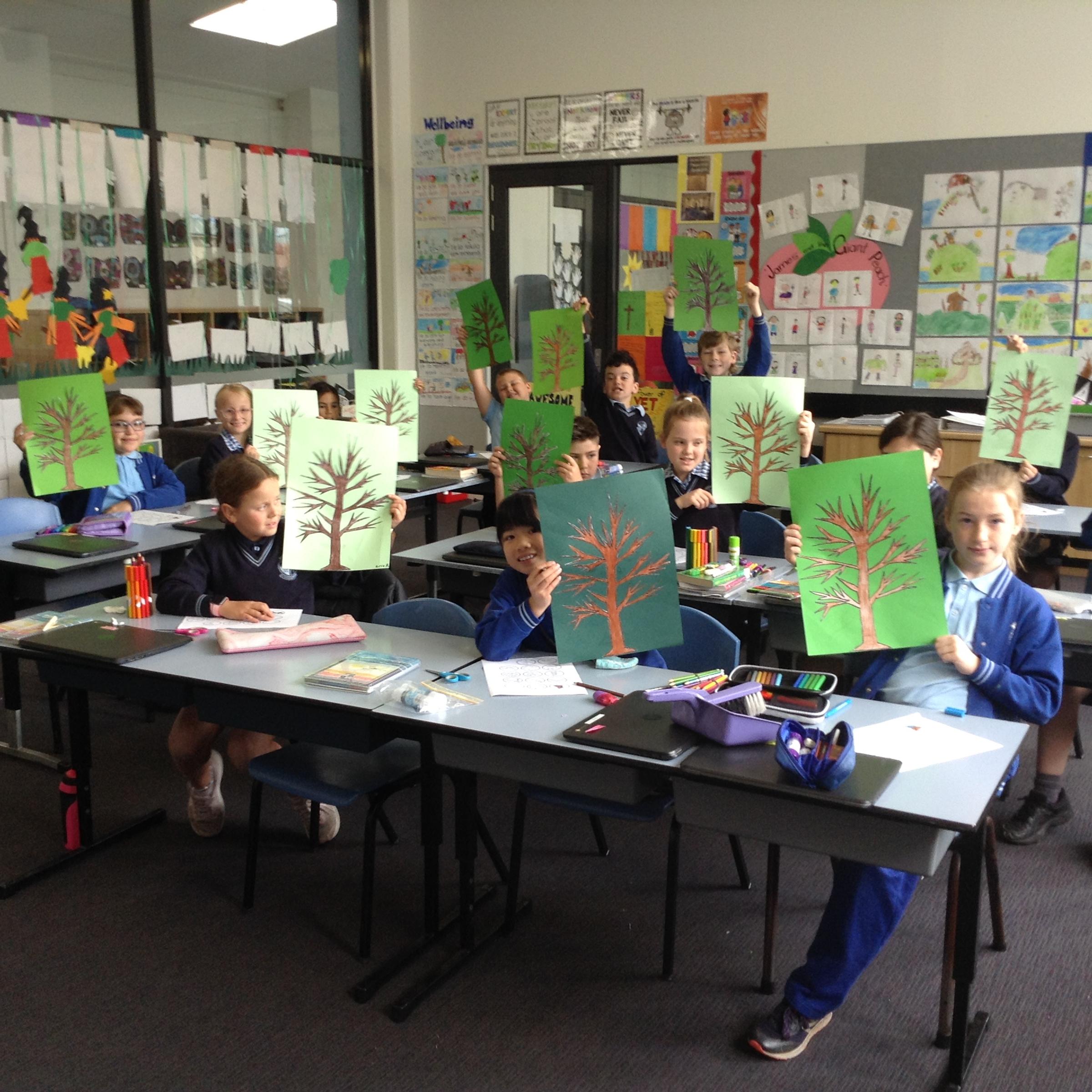 St Brigid's News and Events
LITERACY NEWS
The Big Summer Read is run by the State Libraries and is a fun way to maintain skills taught during the school year. You can also register to track the titles read using The Beanstack app.
Parents can support their children reading for meaning by asking questions. Below is a list of questions you can use to discuss a book with your child.What is the title of this book?
Who is the author and /or illustrator?
How do you know if this book is fiction or nonfiction?

How did the story start? How did it end? What happened in the middle?
Can you retell the story in order of events?
Where is the story set? How do you know?
What is the genre of this story? How do you know this?
Who is telling the story?
WELLBEING NEWS
Digital Wellbeing 
Click on the links to read the latest information about how to keep your children safe on the latest technology.
eSmart Gift Guide 
Be smart, safe and secure when choosing tech gifts for children and young people.  Click here 
Today's Immersive Tech 
This isn't future tech, it's today's tech – and it's all waiting at a retail store near you this holiday season. Click here
FAREWELL MESSAGE FROM MRS YASS
I came here in 2008 and have so many special memories. From camps to concerts my St Brigid's experience has been wonderful. The thing that makes St Brigid's such an amazing place is its students and families. It has a community spirit like no other I have taught at. In my 14 years here, I have taught across all levels from 5/6 to Foundation. I don't have a favourite level, they have all helped me grow as a teacher and person.
St Brigid's has a wonderful staff and I will miss them immensely. The staff are 100% committed to making it's students the number one priority in all they do. I have made life long friendships and thank all the staff for their support over the years, particularly in my role as Literacy Leader. My new challenge is taking on a larger role as Literacy Leader and a smaller role as a classroom teacher at St Joachim's in Carrum Downs. I am both excited and nervous but know the time is right. Take care and thank you to the St Brigid's community, Carolyn Yass
FAREWELL MESSAGE FROM MISS ALLAF
What a pleasure it has been teaching here at St Brigid's this year. When I first started working at Team Kids, I knew this was the school for me. The students, staff and school community have been so incredibly welcoming from day one and I feel so lucky to have been part of the school. The students across both the 1/2 and 3/4 levels have been lovely to teach and I have learned so much from them as a first year teacher. 3/4F will forever hold a special place in my heart as my first ever class and I want to thank them for being so wonderful, hard-working and full of personality. You have been a delight to teach.
Before starting teaching at St Brigid's, my plan was always to move to London to work for a year. Like many things, Covid got in the way. I wasn't upset because that just meant I got to teach all the awesome students across 1/2 and 3/4 however, next year, I've decided to live out my dream of working and living overseas for a little bit. It's not forever and I will be back in Australia in 2024 and hopefully back at St Brigid's too. Thank you all for making my first year as a teacher so incredible. I will see you all soon!  Yasmin Allaf
FAREWELL MESSAGE FROM MISS BEHRENDT
It has been such a pleasure to be a part of the St Brigid's community over the last two years. Whilst I am very sad to be leaving, I am so grateful that I had the opportunity to teach my wonderful students of 1/2 last year and Foundation this year. We have had some fantastic memories - from online discos, teaching online, excursions, many theme days and all the daily learning we have done in between. I am so lucky to have been able to get to know so many of the amazing students, families and staff in our community. Next year I plan to do some traveling and teach casually. It's not a goodbye forever to St Brigid's as I hope to still see the friendly faces of the students as a relief teacher. Thank you St Brigid's and all the very best to our families and staff for the holidays.  Ellen Behrendt
FAREWELL MESSAGE FROM JULES
I am so grateful to have spent time at St Brigid's as an Education Support Officer during 2021 and 2022. I have had the immense pleasure of assisting many students during my time and working with the leadership team, the classroom teachers, our administration support team and the other ESOs, all of whom are so dedicated and passionate.
As my final day approaches I will be very sad to say farewell. I do hope to return to St Brigid's at some stage in the future. Until I do, I will take with me the many treasured memories I've collected along my journey. 
I wish all the St Brigid's students and families a wonderful festive season and an amazing 2023 ahead.  Jules Oudshroon
FAREWELL MESSAGE FROM LUCY
Working my first year as an Education Support Officer at St Brigid's Primary (my old primary school may I add), it has been a wonderful year! I have had the most rewarding experience with a beautiful team of teachers and other education support officers who have been so supportive and great to work alongside. My favorite part of the job has been with the children, building a relationship with them, helping them and supporting them. 
Where I'm off to in my next adventure is another school or maybe childcare. I wish everybody a fabulous Christmas and New Year and thank you for being who you are and making my year full of happiness and joy!  Lucy Jones
1/2 FAMILY CHRISTMAS CATCH UP - FRIDAY 2 DECEMBER
ST BRIGID'S CHRISTMAS MARKET AND CAROLS - FRIDAY 9 DECEMBER
FAREWELL FOR THE YEAR 6 PARENTS - FRIDAY 9 DECEMBER
YEAR 6 (PARENT RUN) CELEBRATION - LAST CHANCE TO PURCHASE TICKETS
Tickets on sale now until 12 noon on 2 December.  Click here for the link to CDFpay
se rsvp to Sharon cannsharon@outlook.com or 0402 533 144
YEAR 6 BREAKFAST - FRIDAY 16 DECEMBER
EVERGREEN CHRISTMAS TREES
Once again Evergreen Christmas Trees are very kindly donating 10% of their ChrismasTree sales to St Brigid's. Don't forget to mention you are from St Brigid's when you pick up your tree.  They sold out very early last year so get in quick.  All families who purchase a tree will also go into a draw for free tree next year.
SUSTAINABILITY UPDATE
ST MARY OF THE CROSS t Mary of the Cross Parish News
Please refer to the Parish website https://www.melbcatholic.org/s/mordialloc-aspendale
---