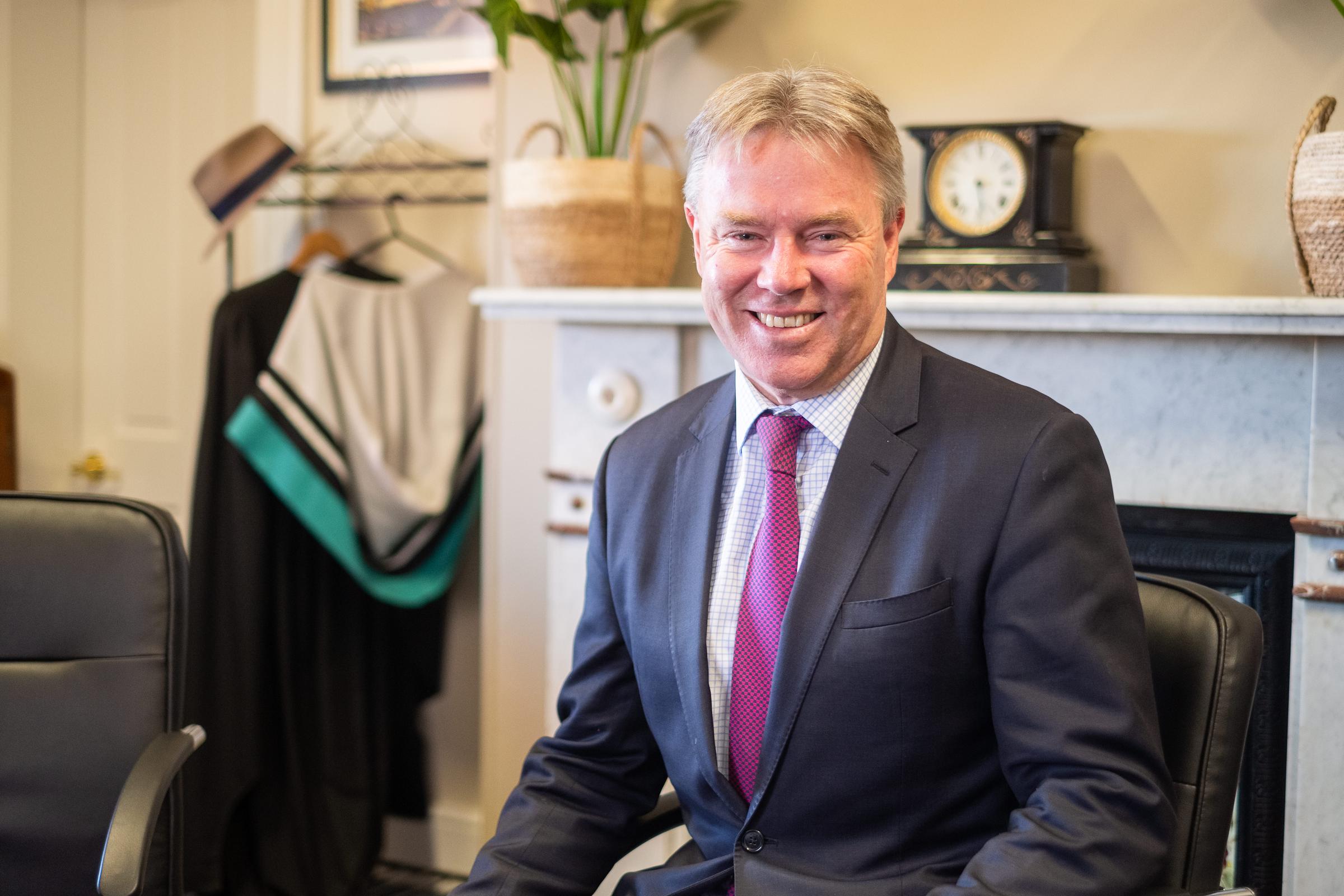 Message from the Principal
Calrossy 2021
 What is Our Purpose?
Our goal is to promote and enhance high quality learning and wellbeing for every Calrossy student across all stages of schooling, for boys and girls specifically, and to provide staff and students alike with maximised access to the best available resources for successful teaching and learning. 
What will it look like?
The Calrossy 2021 Diamond Model will be structured as follows:
Junior secondary students in Years 7-9 will study on the William Cowper Campus. Classes will be separated by gender.
Senior secondary students in Years 10-12 will study on the Brisbane Street Campus. Year 11 and 12 will be fully coeducational.
Some flexibility will be applied to Year 9-10 elective classes to allow the largest amount of options. 
Why now? 
The adoption of this innovative and unique approach to education takes place in 2021, at the start of a new Calrossy Anglican School century. As this model promotes success at every stage of learning, the change is being made to support emerging adolescents at a pivotal stage of their development, fostering academic, social and emotional growth. Students will benefit from the opportunities afforded by new, purpose-built buildings and permanent location on a specific campus. We need to reconcile and embrace new and old cultural opportunities afforded by both campuses. It is imperative that students and staff can access these benefits without undue delay.
What are the advantages for students? 
Separating gender in junior Secondary years has a twofold advantage:
Wellbeing advantages that are evidence-based – separated gender classes allowing us to provide tailored adolescent programs 
Academic advantages that are evidence-based –  education providing targeted academic instruction for boys and girls, independently, at an important time of development.
Separating students into junior and senior cohorts also has additional benefits.
Double the opportunities for leadership, available in both Year 9 and Year 12 students
Retaining the character of a small school with the resource base of a large school
Allowing each individual student to be known well
Purpose-built campuses to promote growth and learning that caters specifically for student needs at each stage of development.
Providing co-educational classes for senior students has evidence-based advantages:
A smooth transition to senior classes, preparing students for success.
Teaching and learning, in a co-educational setting best equips students in their final years of learning for the HSC, future study, employment beyond school and successful adult lives.
Delivering social benefits to adolescents prior to leaving school and entering the world beyond Calrossy.
It allows the maximum number of courses to be delivered to senior students.
Where are we heading with these changes ultimately?
Students and staff will experience a greater level of connectedness and unity, an approach to learning and wellbeing that is better tailored to their age/maturity level, a more developed approach to leadership skill acquisition and the best of both worlds regarding gendered and co-educational schooling.
How will we get there?
To achieve a successful transition in 2021 the School has adopted a plan that incorporates key principles of consultation, infrastructure provision and supportive leadership structures. This will see:
New student leadership structures established
Specialised, age-appropriate teaching and learning at every stage of schooling, that includes support in wellbeing and personal development
A new building occupied and renovations on established spaces. 
Years 7-9 will be located at William Cowper Junior Secondary Campus and Years 10-12 on Brisbane Street Senior Campus
Teaching staff schedules and movement consolidated. 
This will result in a sustainable, efficient and evidence-based approach leading to best student outcomes.
What will happen now?
The building program commencing on the William Cowper Campus represents our commitment to the new CAS diamond model in 2021. Planning for the changes has already commenced. Calrossy is committed to effective communication about the changes, including strong student and parent voice. <