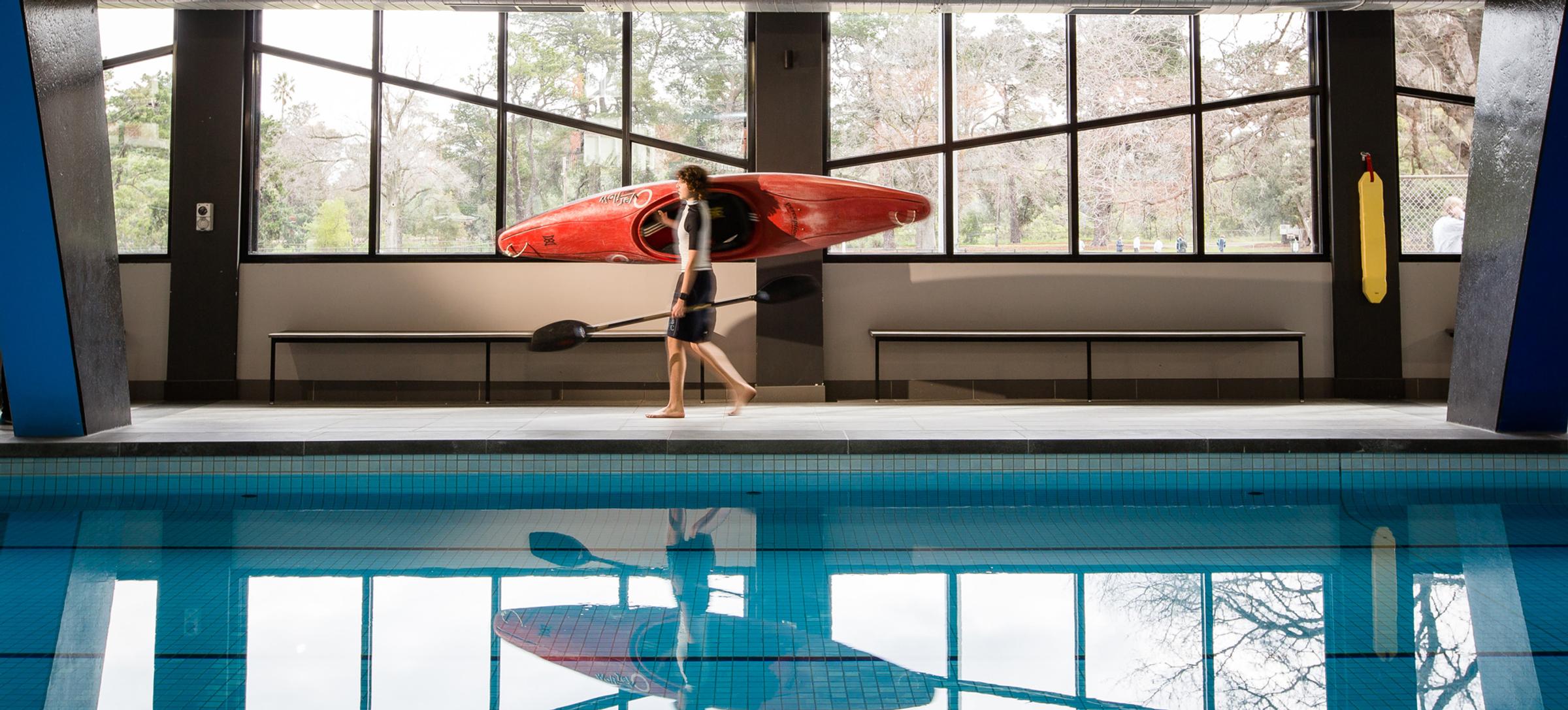 ACC CRICKET
Cricket Semi Final played at Alma Park
CBC 5/94  defeated  De La Salle 8/93
Luke Destito 45 not out and 2/14
James Talone 20 and 2/15
Jack Kelly 2/17
After restricting De La Salle to 8/93 and looking on track for a comfortable victory, we lost our way towards the end of the innings, which left an engrossing and thrilling finish, with 6 runs required off 6 balls. We eventually got to one run off the last ball and with our captain 'cool hand Luke' on strike he softly guided the ball to point which allowed Orion to make his ground at the striker's end and the job was the done.
Unfortunately the grand final has been understandably abandoned due to COVID-19. So the premiership will be shared between CBC and Emmanuel College.
Special mentions to Luke Destito, his leadership was outstanding especially under pressure and finally to Ned Sayers, Paul Parnis, Leo Zabarauskas, Khoi Nguyen, Angus Stanyer, Tristan Paglianiti-Roberts and Tom Bozinovic Dodemaide who did not get much of a go with the bat and bowl this season, but their team spirit was invaluable in the team's success. 
Eddie Cavolo | Coach and Teacher
ACC SPORT AND HPE NEWS 
Due to student health and safety issues our Senior T20 cricket team's grand final scheduled for Wednesday 18 March against Emmanuel College will not go ahead. Coach Eddie Cavolo explained the reasons to the team who are understanding but also understandably disappointed to not take out the flag for themselves. With an undefeated season it would have been a great accolade for the team.
Notification of cancellation or postponement of ACC Activities for Term 1 and Term 2
(Students should sign up to play Aussie Rules Football and Soccer as usual with the coaches.)  
Term 1
March 18 – Senior Sport grand finals cancelled. Joint premierships to be awarded.
March 23 – Junior Jazz Workshop Event postponed.
March 25 – Athletics Championship Event postponed.
Term 2
All ACC school sport, events and activities postponed pending further advice from the Department of Education and Catholic Education Melbourne. Our normal programming will resume once the Department gives the all clear to do so. 
Weekly sport (Football and Soccer) commencing Tuesday 14 April – each Tuesday, Wednesday & Thursday (all schools, various venues). 
Resumption of sport pending. Further details to be communicated prior to the end of Term 1.
Term 2 Teams and Coaches
Team/Squad
Coach
Playing day
Home ground/Venue

Junior Soccer

(Year 7 & 8)

Mr O'Connor
Thursday
Alma Park 

Intermediate Soccer

(Year 9 &10)

Mr Hawkins
Tuesday
Alma Park 

Senior Soccer

(Year 11 and 12)

Mr Genovese
Wednesday
Alma Park 

Junior Footy

(Year 7 and 8)

Mr Wantrych
Thursday
Harry Trott Oval, Albert Park
Year 9 Footy 
Mr Luscombe
Tuesday
Harry Trott Oval, Albert Park
Year 10 Footy
Mr Paul
Tuesday
Harry Trott Oval, Albert Park

Senior Footy

(Year 11 and 12)

Mr Cavolo
Wednesday
Harry Trott Oval, Albert Park

Junior, intermediate

and senior badminton

Mr Whitlock

Thursday,

Tuesday,

Wednesday

MSAC
Open Golf
Mr Paul
Monday 
Northern Golf Club
Lucy McKeown | Learning Leader HPE & Director of ACC
Featuring Stefan Holmes
ATHLETE PROFILE 
Player Name : Stefan Holmes
Current Year Level : Year 9
Sport : Water Polo
Position : Utility
Current Club : Melbourne Collegians
Representative Honours 
14&U Boys State Team Victoria (14/U Interstate Championships 2019, Hobart TAS)
Club Honours 
2017 U12 National Club Championships (Third)
2017/18 Sub-Junior Competition U14 B-Grade (First)
2018 Tri-State Water Polo Championships U14 (First)
2018 Victorian State Championships Youth Boys B U16 (Second)
2018 Australian Youth Water Polo Championships U14 (Second)
2018/19 Sub-Junior Competition U14 A-Grade (Second)
2019 Tri-State Water Polo Championships U14 (First)
2019 Winter U16 Youth B (First)
2019 Victorian State Championships Youth Boys A U16 (Third)
2020 Australian Youth Water Polo Championships U16 (Bowl Winners)
2020 Tri-State Water Polo Championships U16 (Fourth)
ACC SWIMMING RESULTS 2020 
On Thursday 27th February at the Melbourne Sports and Aquatic Centre CBC competed in the ACC division 2 Swimming Championships. We placed a very creditable 3rd to Salesion and St Joseph's Ferntree Gully and defeated Mazenod, Emmanuel College and Simmonds College.
There were many outstanding performances but the following deserve a special mention: 
Callum Brett, captain and fastest for CBC in freestyle with 27.29 seconds.
Dominic Azzopardi, under 17, swam all 6 events and was fastest for CBC at Breaststroke with 38.21. His Freestyle was 28.40, butterfly 33.05 and backstroke 35.47
UNDER 17 TEAM: placed first in division 2
Ayden McCarroll: Under 15 yet swam the open 200m Fressstyle in a new under 15 record of 2:43.10
Stephan Holmes: Under 15 first in the A race 50m backstroke in 32.57 just missing the CBC record of 32.03 set in 1970.
Harry Charlesworth: despite being under 14 was the fastest at CBC for the butterfly with an incredible 30.59 during the medley relay and then a 31.81 in the individual race a little later in the night. Another swimmer who swam all 6 events on the night. Harry swam the freestyle in 29.15 in the individual race and 29.16 for his leg of the winning relay.
UNDER 15 Relay Team: 2nd on the night in 1:59.81 which is a new CBC Record.
UNDER 14 Relay Team: First in 2:11.19
Pat Kaufman | Coach and Teacher
---