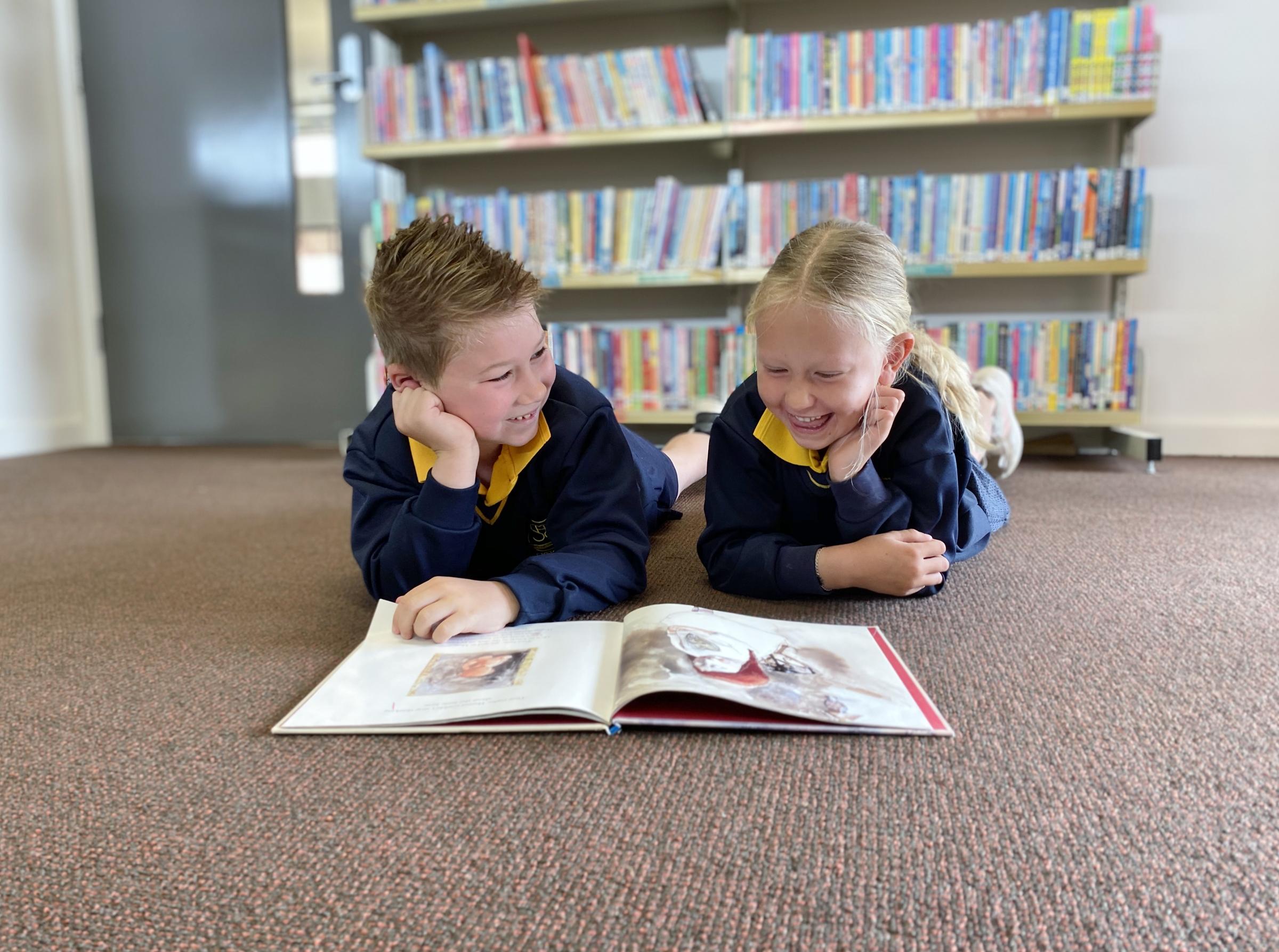 Cross Country
On Friday the 29th of April Prep to Grade 6 students participated in our whole school Cross County. It was held at Cussen Park, Tatura from 9am-11am. Students were asked to wear their house colours to win points for their team. If you came 1st you would get 25 points, 2nd 20 points, 3rd 15 points, 4th 10 points and 5th 5 points. Students that came 1st, 2nd and 3rd got to move onto the District Championships! Everyone who participated in the Cross Country would get their name in our whole school sports raffle.
OVERALL PLACINGS
1st - Frayne (blue) with 385 points. 
2nd - Geary (red) with 255 points.
3rd - McAuley (yellow) with 310 points.
 
First
Second
Third
Fourth
Fifth
Foundation

Gabe Gilboy

Olivia Dudley

Billy Rus

Stasiya Bourke

Jude McIntyre

Lottie Sullivan

Clark Cook

Bobbi O'Shannessy

Alec Mercuri

Alex Hippisley

 

Yr. 1

Johnny Rus 

Lennon Hooper

Milo Reid

Stephanie Worm

Ari Ventura

Grace Dickinson

Henry Bowles

Airlie Martin

Harry Bunfield

Olivia Collett

Yr. 2

Tristian D'Agastino-Doig

Ashlee Kettles

Logan Cook

Natalie Mallon

Jarvis Smith 

Peaches Morrison

Tony Do-Le

Ruby Draper

Mac Laidlaw

Olivia LoPiccolo

Under 9s

Leo Nihill

Jordan Miller

Quinn Martin

Harlow Young

Blake Bunfield

Annie Aikman

Manning Reid

Mietta Crawford

Alby Borzillo

Alannah Mutimer

Under 10s

Max Reid

Isabella Cameron

Seth Robinson

Grace McKinnon

Kallen Organ

Eva Minutoli

Nicholas Beggs

Isabelle Sinclair

Hugh Murdoch

Elisa Nigro

Under 11s

Nate Young

Madison Worm

Spencer Connors

Charlotte Whitford

Emerson Brady

Danni Do-Le

 

Costantino Rosella

Ella Kennedy

Nicholas Worm

Annaliese Gray

Under 12s +

Sidney Nihill

Emma Quinlan

Kane Organ

Tori Wellington

Aryan Shetty

Ruby Dalton

Lachlan McKinnon

Mimi Morrison

Riley Sinclair

Lila Hernandez
ABLAZE
On the 5th of May, the Grade 5/6s participated in Ablaze in Shepparton  at the Eastbank Centre. During this event we got to see Fr Rob Galea and his band and enjoy a rock concert! They talked to us about their experience with God and their divine encounters. We listened to Fr Rob as he played beautiful and wonderful songs and also participated in our first Adoration of the Holy Eucharist. Fr. Jackson led the adoration and finished off with a prayer. Afterwards, we all crossed the road and had lunch in the Queen's Garden and learnt even more about William Cooper. The FIRE Carriers have been learning about William Cooper and the impact he made for Aboriginal people all over Australia. It was an awesome day!
Mother's Day Mass
On the Friday 6th May, just before Mothers Day, the first whole school Mass was held. It was the first one for over nearly two years. Fr Jackson came over from Shepparton to lead out the Mass. Students' parents (mostly mothers) came to watch and celebrate the beautiful Mass and be recognised for all the amazing things that mothers do. It was a wonderful Mass and the Prep/Gr.1 classes should be very proud of all the work they put into the Mass and for doing a fabulous job at being such great leaders! Afterwards we came back to school and had a great time participating in PPR, creating presents for our mums and those women who are very special in our lives.
---