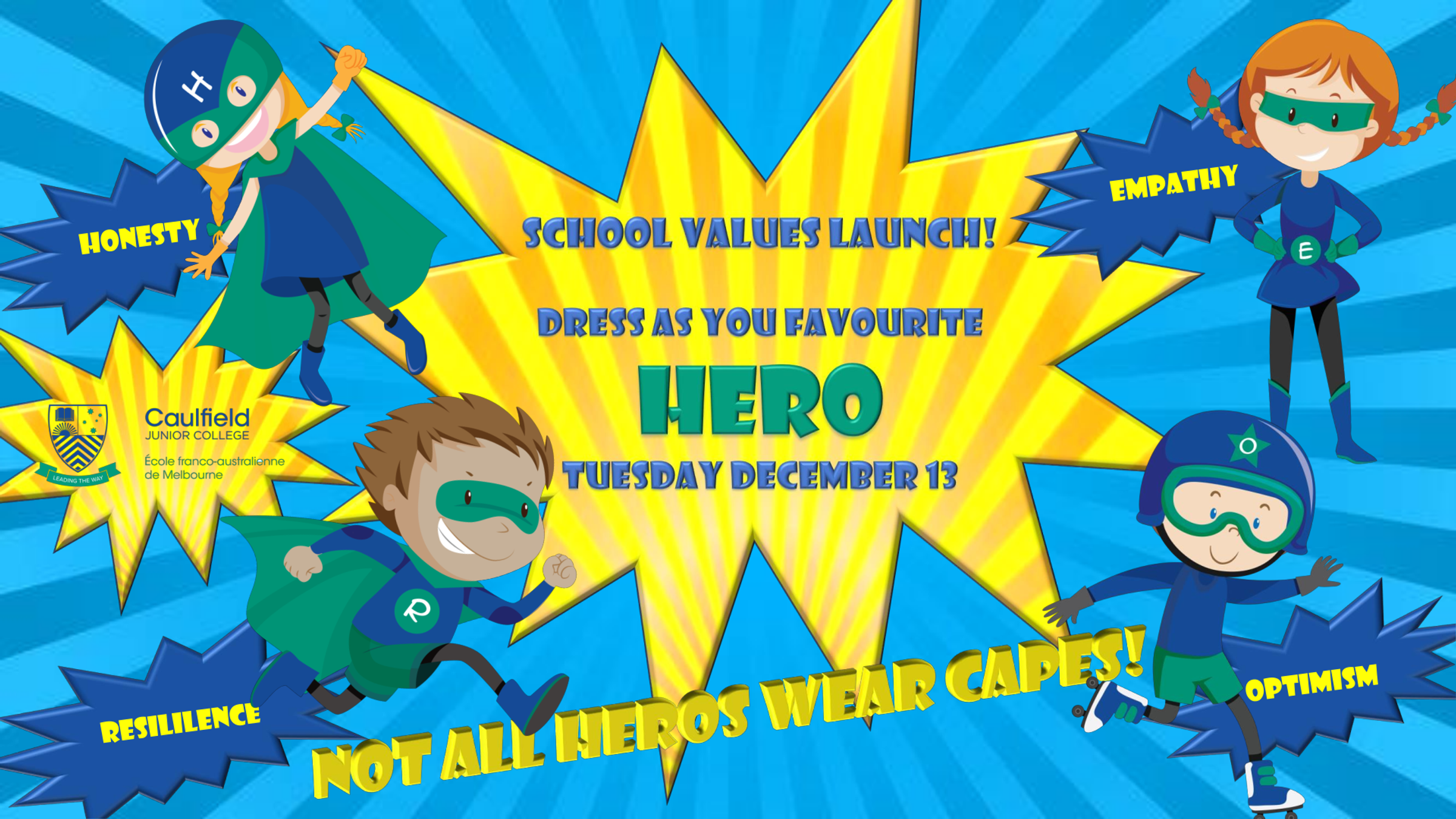 Not all HEROs wear capes!
Not all HEROs wear capes!
As part of our mission to educate the students of CJC beyond the academics, the school has developed a set of values to enhance the body and mind connection, and to help children become the best version of themselves.
We know that students can't fully and positively engage in their schoolwork, unless they are happy and healthy.
Our school values are:
 H for HONESTY, E for EMPATHY, R for RESILIENCE and O for OPTIMISM.
We are officially launching our HEROs on Tuesday December 13!  Students can come to school dressed as their favourite HERO, this can be an athlete, a parent, a teacher, a coach, a film or book character, a neighbour, Luna, their best friend, or anyone who has a positive influence in their life.
There will be themed activities on the day.
The Wellbeing and Leadership team
---