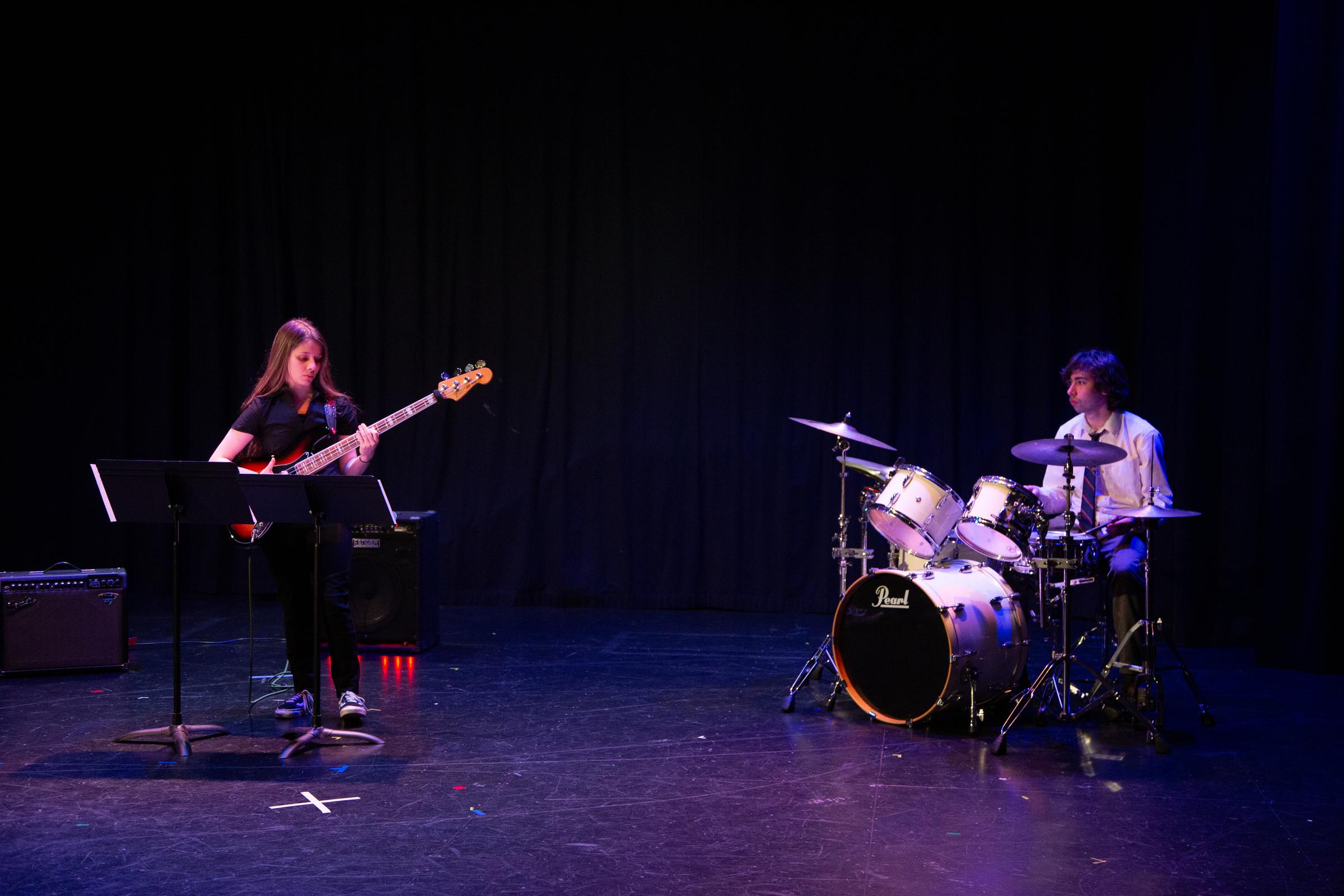 What an incredible term 3 we have had! 
Congratulations to all our staff and students for the amazing way you have engaged in the Performing Arts this term. You have demonstrated an extraordinary commitment and willingness to achieve to the highest level.
We thank Ava Nicholson and Max West, who have worked with the double reed students over the last few weeks to help these students continue their musical development.
PAST PERFORMANCES
General Assembly
Congratulations to the Senior Singers who performed both the National Anthem and Lullabye (Goodnight, my angel) by Billy Joel, at the final General Assembly for term 3 on Friday 1 September. It was a highly focused performance and demonstrated excellent musicianship. Thank you to Blanka West for her preparation and development of this group of musicians.
VCE Leadership Awards Ceremony
Congratulations to the String Quartet who performed at the VCE Leadership awards ceremony held at the Treasury Theatre, on Friday 8 September. The standard of performance was outstanding, and thanks goes to Clare Bugeja for her work with this group, and to Dmitry Serebrianik who organised the transport.
Cultural Diversity Week
Our final week of performances has been extraordinary with many students performing in the Cultural Diversity week concerts (East Campus on Monday 11 September / Main Campus on Tuesday 12 September and Thursday 14 September). It was wonderful to hear so many students performing music from around the world. We have also loved having the whole school taking part in the Karaoke - Main Campus on Monday 11 September and East Campus on Wednesday 13 September. 
Year 12 Music Night
It was fantastic to see the Unit 4 Music Students performing pieces from their upcoming recitals on Tuesday 12 September.
Thank you to Andrew Albanis for his continuing work with these students over the year. The VCE Music students will be in over the holidays to present their full recital before their performance exams start at the start of term 4.  
We wish them well in that endeavour.
Senior Concert
Our final performance for the year was the Senior Concert, which was a fond farewell to our amazing Year 12 students. Thank you to all these wonderful students for their continual work over the past years and your contribution to the Music Department and to the school. We wish you well and look forward to hearing and seeing what you do next. A huge thank you to the ensemble directors, Tracy Videon, Blanka West and Clare Bugeja, who were able to bring together a terrific concert so soon after the Winter Concert.
We are also pleased to announce that the cast and crew of "The Wedding Singer" got together on Wednesday after school to watch their performance of this outstanding musical. An incredibly fun time was had by all.
A reminder that all students need to pick up their instruments BEFORE 3:30pm on Friday 15 September - the final day of school.
We look forward to your return next term and remember to keep practising for your upcoming performances and exams.
Megan Papworth
Head of Performing Arts