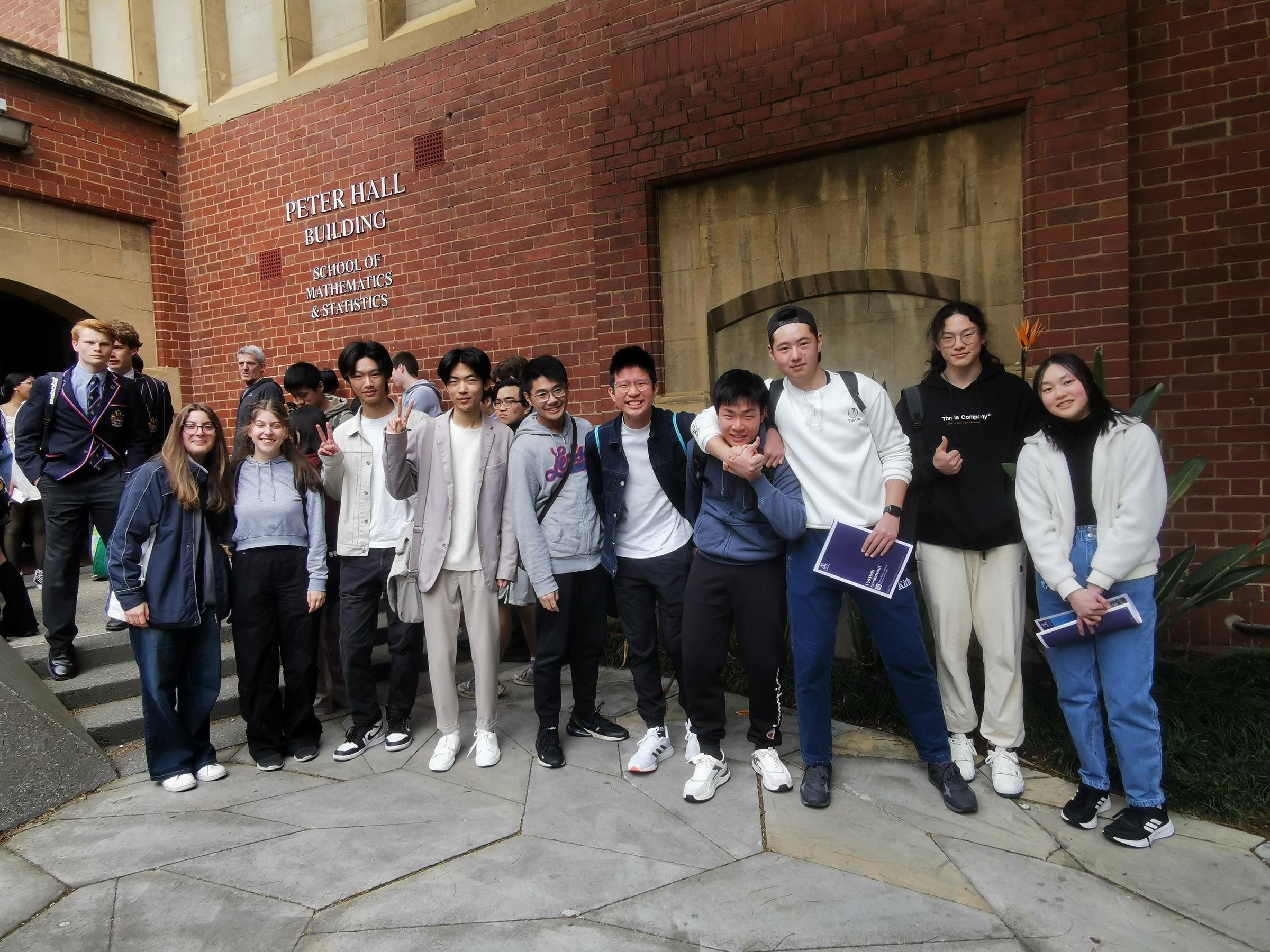 SCHOOL MATHS OLYMPICS
The School Maths Olympics was organized by the University of Melbourne's Faculty of Mathematics and Statistics on Sunday 20 August and was a most enjoyable experience.
In teams of five, consisting of Georgia Linardou (Year 11), Adrian Wan (Year 11), Jason Ye (Year 11), Jonathan Kui (Year 11) and me for team A and Carl Lai (Year 11), Sandy Wei (Year 11), Kevin Yu(Year 11), Skylar Yuen (Year 11) and Leon Hua (Year 11) for team B, we met up on the day to compete with groups from other schools in solving Maths problems for points. Despite going against private schools, we managed to achieve the impressive results of 55 and 50 points after an exhilarating competition. 
Having undertaken Units 1 and 2 Maths Specialist I found it very valuable to use the skills learnt in more complex problems than those given in class. Moreover, the thrill of quickly trying to come up with an answer and waiting for it to be checked was probably the best part. I find it quite regrettable that I won't be participating next year, but I most definitely recommend it to other math enthusiasts!
Sofia Linardou
Year 12 Student