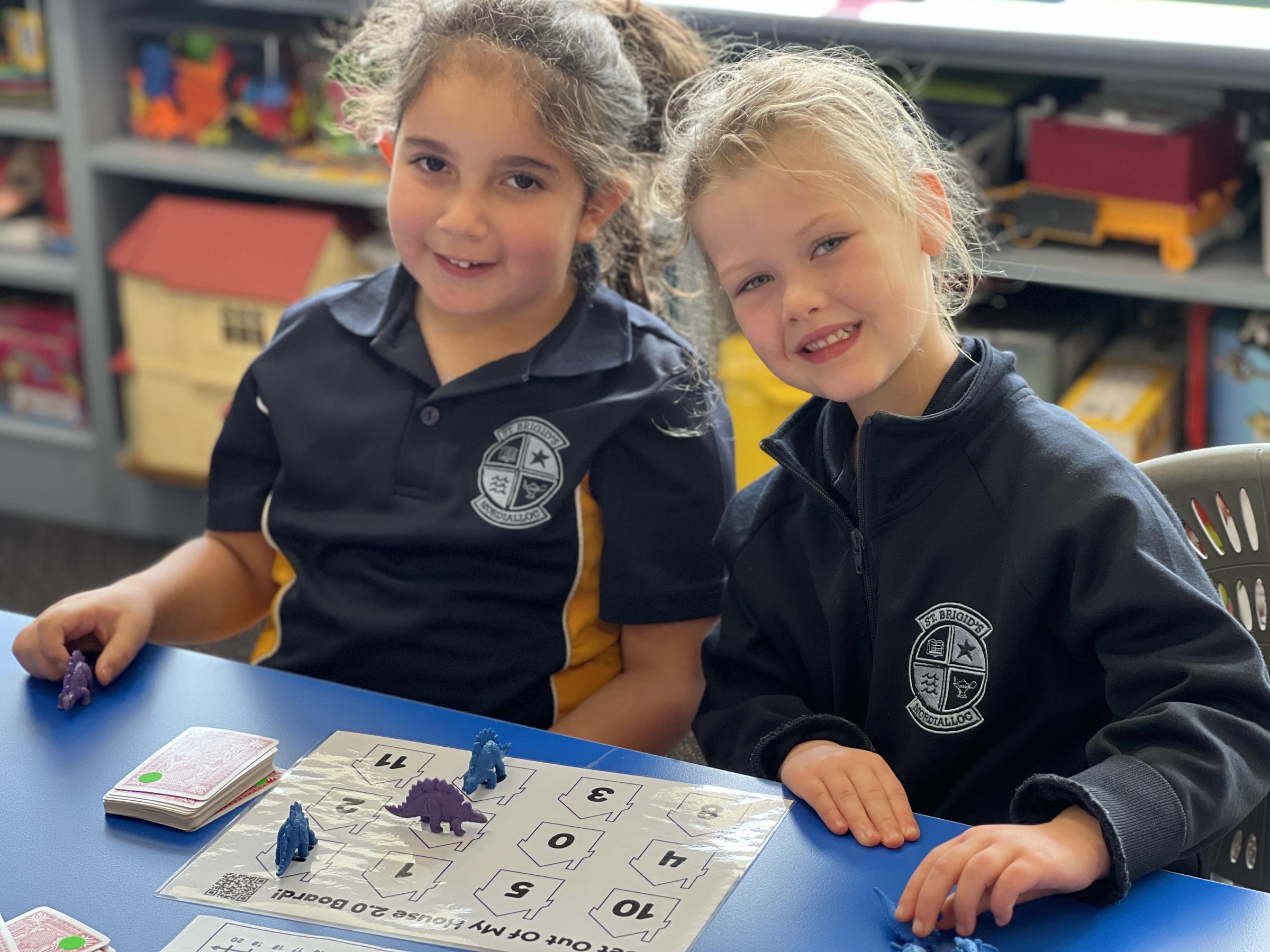 St Brigid's News and Events
WELLBEING
Grow your mind is an evidence-based wellbeing program in Australia.  Due to demand, they have made this podcast free. 
The focus of the podcast is anxiety in children.  It is a podcast for anxious children and has both children and adults speaking. 
S4 Episode 4 Threat, Challenge or Opportunity?
Feeling anxious?  Know someone else who is?  You're not alone! This episode is all about reclaiming the normality of feeling anxious. The kids interview the brilliant and wise Karen Young who began her career as a psychologist.  Karen now consults with schools, parent groups and organisations both in Australia and internationally to support the mental wellbeing of young people.  She's also the author of four books, including the bestselling 'Hey Warrior' and 'Hey Awesome'.  Karen's books and also her super helpful website - Hey Sigmund provide creative strategies for parents to help kids manage anxiety and we'd love you to take a look.  In this episode we encourage our young listeners to ask their Guard Dog 'is this a threat, challenge or opportunity?' whenever they feel nervous.
Click on Link  GROW YOUR MIND podcast for anxious kids by kids
MARVELOUS MATHEMATICIANS @ ST BRIGIDS!
The Importance of Mathematics Fluency!
Mathematical or computational fluency refers to having efficient and accurate methods for working out mathematical problems.  This is when we show flexibility in the methods we choose to solve a problem, understand and can explain these methods, and produce accurate answers efficiently.  It is not just the speed at which we can recall or answer a mathematical problem. 
As with much of mathematics, the key to fluency is in making connections, and making them at the right time in a child's learning.  Activities like the ones below can be used to help develop Mathematical Fluency.  It is not just the activity alone that is important but also the discussions that take place while students are working through them.  These ones have been taken from a website called NRich.
Pairs of Numbers - This activity is recommended for students who are aged between 5 and 7.  Click here for the Link to activity.
Mystery Matrix - This activity is recommended for students who are aged between 7 and 11.  Click here for the Link to activity.
Feel free to email me or bring in your work to show me.  Have fun exploring numbers!
Suzie Ripp 
Mathematics Leader
JAG CARITAS KS EVENT
Every day, millions of individuals around the world need to cover many kilometres to fetch water, obtain food, get to school or market, or flee from natural disaster or conflict.
In an act of solidarity, we invite you to join us as we cover kilometres of compassion to raise awareness and much needed funds to support the work of Caritas Australia.
Together we will walk (or run) approx. 4 km around the wetlands. On return enjoy a sausage sizzle and scones.
Date: Saturday 20 May
Time: 2pm
Venue: Start/ finish at St Louis Church
Cost: If possible a donation to Caritas Australia is appreciated.
You can donate online: https://fundraise.projectcompassion.org.au/o/st-mary-of-the-cross-parish-mordialloc-and-aspendale or donate cash on the day.
ST MARY OF THE CROSS
St Mary of the Cross Parish News
Please refer to the Parish website https://www.melbcatholic.org/s/mordialloc-aspendale