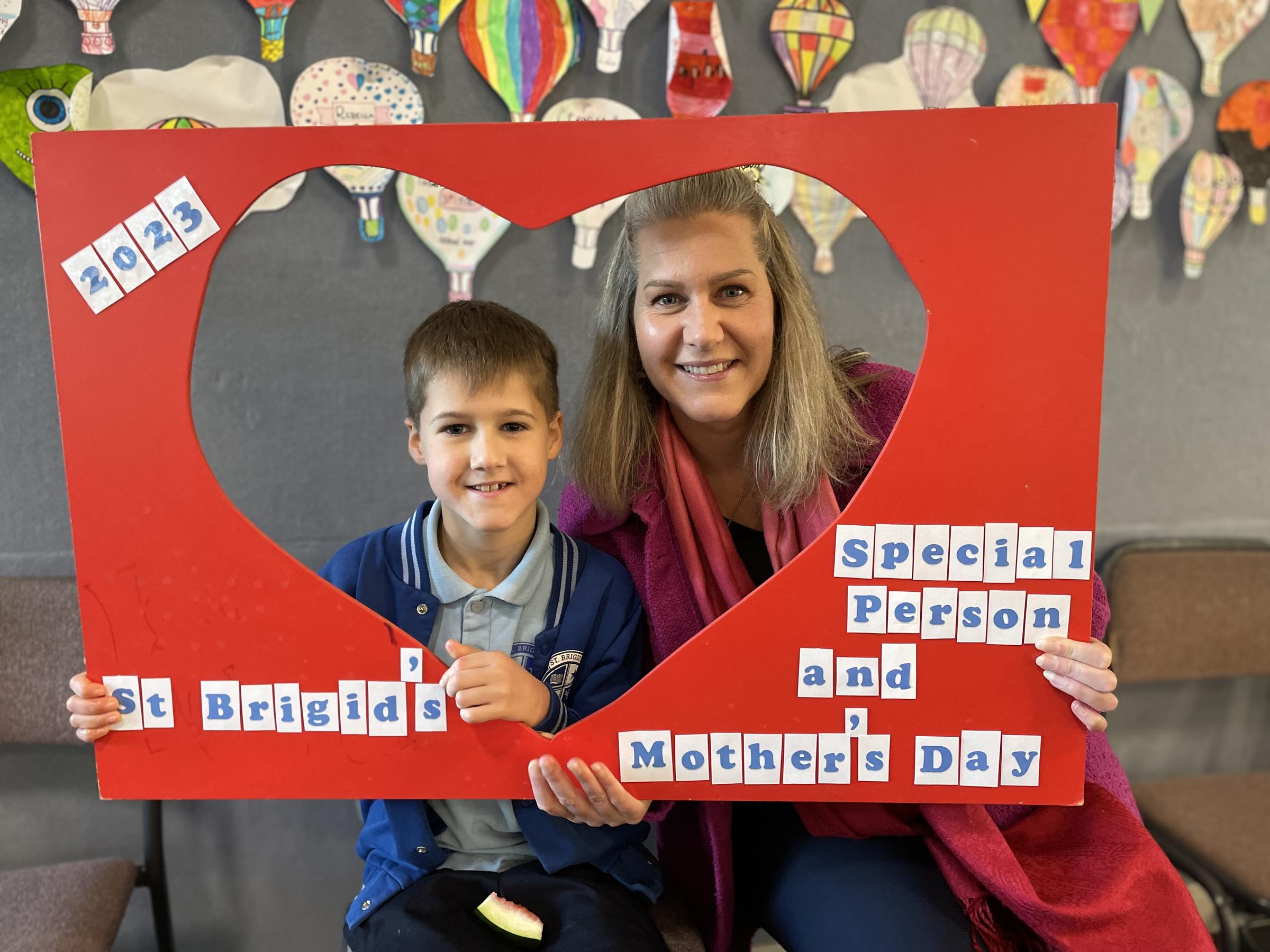 Principal's News
Where every child is known, challenged and supported to be lifelong learners.
Dear Parents and Friends,
It has certainly been a busy two weeks since my last newsletter and our winter weather has arrived - rain, wind and cold!  With all this rain and wind it is timely that we have moved into our Winter Uniform. There are  few nasty bugs and viruses around at the moment, so make sure you stay warm and dry.  We have winter beanies for sale here at school for $15 and please if you have one, put a raincoat in your child's bag to keep the chill out. 
The last two weeks have seen our Foundation to Year 4 children enjoying their swimming lessons. This program is about building up their water safety, confidence and enjoyment of being in the water.  All our children have thoroughly enjoyed these lessons, even though they all say they are tired. The teachers have all said how beautifully they have behaved and how they followed instructions from their swimming teachers.  I was down at the pool on Wednesday when the manager of Toby Haneen spoke to me saying the swimming teachers said our children were so very well behaved, respectful and helped each other!  Well done to our Swimmers - we couldn't be prouder.
Our Year 5 students participated in an intergenerational program with Nixon House. They spent time with the residents planting native plants and making beehives. They all said it was a wonderful experience and the residents were so pleased to see our students. See the photos of the children engaging with the residents.
On Monday 1 May we welcomed Ms Nicole Mangelsdorf, Principal of Kilbreda, together with past students Matilda (sister of Charlotte D) and Lily (sister of Hugo).  This was a wonderful opportunity for Kilbreda to speak with our Year 5 students about life and learning in secondary school.  We were excited to welcome Matilda and Lily back to St Brigid's and hear about the wonderful things they have achieved at Kilbreda.
We had our Year 5/6 Camp Information night last week to let our parents know what their children will expect at camp. Not many sleeps to go….6  in fact!  We have some very excited children and teachers!  Thank you to all the parents who attended the night!!
On Tuesday, at Running Club, we introduced our Run to Sydney! We had lots of children, Mums and Dads join to start our journey. This week we ran 11km kilometers which means we are on our way, we have reached CityLink!
HAVE YOU ENROLLED YOUR CHILD FOR FOUNDATION 2024? 
If you have a child ready for Foundation 2024, we encourage you to please put in an enrolment form as soon as possible.  This helps us to start planning and organising our transition sessions, such as Storytime with Mrs Sullivan and Information Nights.  To access an enrolment form:
Drop into the school office to collect one
Email office@sbmord.catholic.edu.au and ask for a form to be sent home
Visit the enrolment section of our school website and download a form
SACRAMENT OF EUCHARIST
What a pleasure it was to be part of the Sacrament of Eucharist on Sunday with our Year 4 students. It was an honour and a privilege to watch them receive the Eucharist in such a reverend and respectful manner. Thank you to the parents for all the support you gave your children in preparing them for the Sacrament. Thank you to Ange, Cassie, Annemarie, Andrea and Jodie for teaching the children all about the Sacrament of Eucharist and preparing them so well. 
LIFE ED
We very happy to advise that our Life Ed program has been rescheduled and is starting on Monday and Tuesday next week and will conclude on Monday 29th of May.  
Life Education delivers health and drug education through a unique mobile learning centre environment which provides students the opportunities to develop strategies and practice the skills required to lead a healthy lifestyle. 
Lessons are age appropriate and the children will be covering a wide range of health related topics, this year our focus on building resilience, friendships and social skills.
Healthy Harold, the much loved Life Education giraffe mascot is always a much anticipated element of the visit. The sessions are always fun, interactive and really extend and develop the children's understanding of the topics covered. We will be further broadening these topics in class both prior to and after the visit.
Life Ed also offers Parent Resources - click here to register and watch the recorded Parent Information Session.
MOTHER'S DAY BREAKFAST & MOTHER'S DAY STALL 
Wow, what a fantastic turn out we had at our Mother's Day Breakfast. Thank you to all the parents who attended. It was so lovely to see all the mums catching up with each other. A very big thank yo to all the dad's who helped at the breakfast, making croissants, cutting up pastries, writing tickets for coffee and taking great care of our mums.
A very big thank you to Eva, Beth, Lulu and Sally Anne for the kind donations for our raffles.
NATIONAL WALK TO SCHOOL DAY
Next Friday is 'National Walk to School Day'.  We would love as many parents and children to meet us at the Ben Kavanagh Park (Peanut Park Cnr of McDonald and Chute Street) and walk to school together safely. I am looking forward to seeing as many children as possible. (Fingers crossed the weather is kind to us!)
CHANGES TO CLASS SPORT DAYS NEXT WEEK DUE TO 5/6 CAMP
Our Year 5/6 Campers are heading off to Warratah Bay on Wednesday!!  We have made some changes to all year levels sports day for next week only.  Please see timetable below:
Tuesday 16 May
All  5/6 classes, 3/4K, 3/4H and FR
Wednesday 17 May
3/4D, 1S, 1/2E and 1/2Y
Please wear your sport uniform on the appropriate day.
WHAT IS HAPPENING NEXT WEEK:
Sunday - Mothers Day
Monday and Tuesday - Life Ed Van
Monday - Year 5/6 Cybersafety talk with Mordialloc Engagement Police Officers
Tuesday - Run to Sydney Running club
Wednesday - Grace (ex-student) starting her Duke of Edinburgh community service here at St Brigid's
Wednesday - Friday - Year 5/6 Camp
Thursday - Year 3/4 Science Incursion
Friday - National Walk to School Day
With thanks
Wendy Sullivan