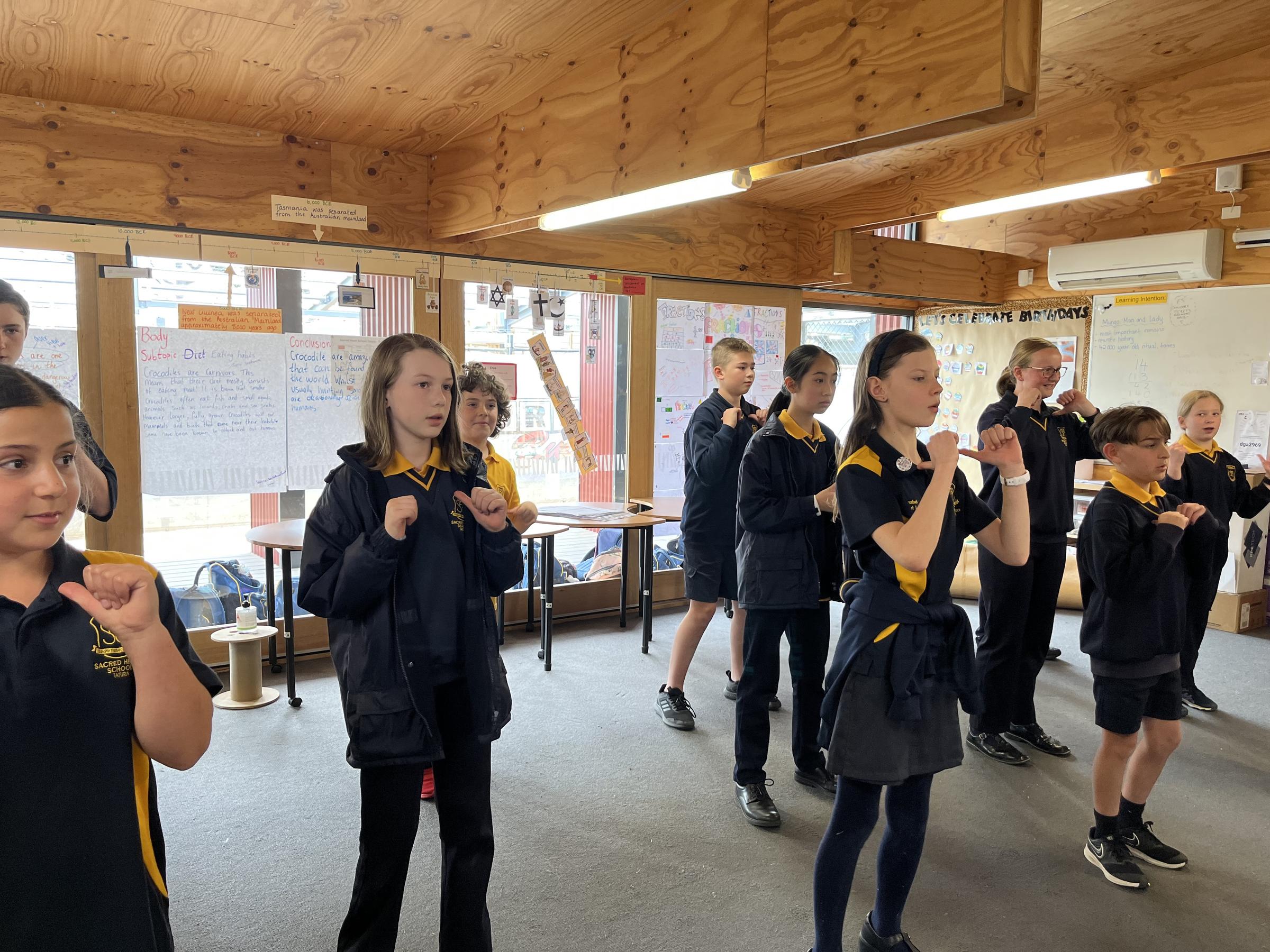 Important Information
The students have been busy rehearsing for our upcoming production.
Here is some important information for families:
It is time to prepare your child/ren's costumes. If you are unsure or have any questions in regards to costumes please contact your child's teacher. 
Students are required at both the Matinee and Evening performances unless they are sick or you have notified the child's classroom teacher.
Students will travel by bus on Tuesday the 6th of September to the Kyabram Plaza for a dress rehearsal and will return back by bus to school by 3.20. Students will wear school uniform and bring their costume to school in a bag.
Students will come to school in their uniform and bring their costume to school. They will travel by bus on Thursday the 8th of September to the Kyabram Plaza for the Matinee and will return by bus back to school by 3.20 in their costume. They will go home and are asked to rest and eat before returning for the Evening Performance. Please ensure their makeup and hair if required is touched up and ready for the evening and students are dressed in their costume when returning for the evening performance. 
Parents will bring their child/ren to the evening performance on Thursday the 8th of September at the Kyabram Plaza. Arrival time is from 6pm and the show will begin at 6.30 sharp. 
Please arrive allowing time for parking, to drop off your child/ren and to take your seats in the auditorium No parents are allowed in the dressing and green rooms. Please take any photos before arriving at the Plaza.
Students can bring a small bag with a simple snack, drink bottle and quiet activity (colouring/activity book, pencils, book to read) to the evening performance. No messy food, money or electronics. 
Parents will collect their child from the child's teacher. Students will not be allowed to leave with other families unless this has been organised with the teacher prior to the performance day.
Permission notes for both days will be loaded to PAM next week.
Students will need a drink bottle with water for both Tuesday and Thursday.
Students can practise singing and dancing to their songs at home.
Students with speaking parts can be encouraged to practise their lines using a clear and confident voice.
The show will go for approximately 1.5hrs. Students will have a pupil free day the following day, Friday 9th of September.
Thank you for all your support. Feel free to contact me or your classroom teacher with any questions. 
Vanessa Tartaglia vtartaglia@shtatura.catholic.edu.au 
---