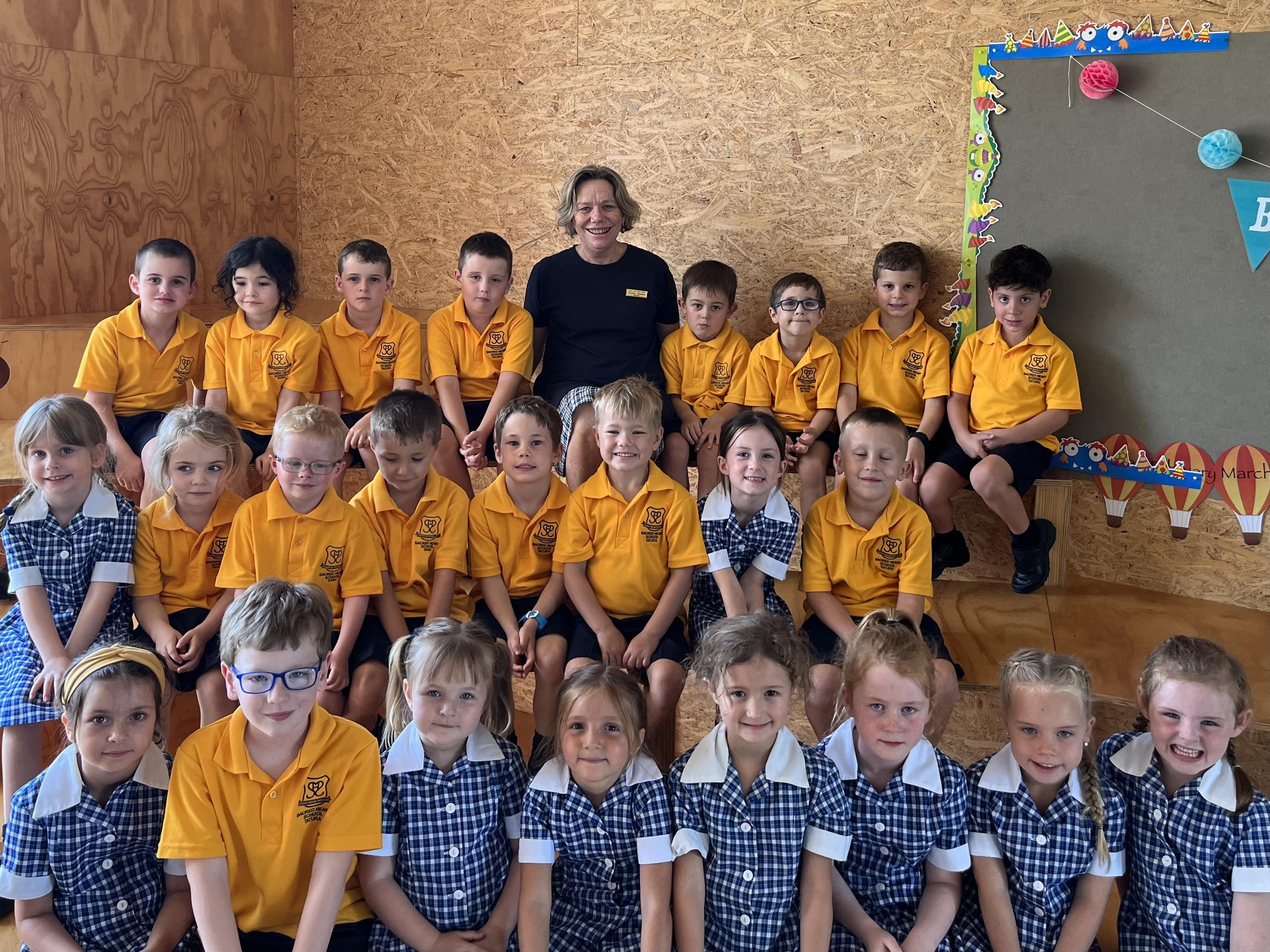 Message From Our 
Principal
Dear Parents and Caregivers,
It was fantastic to welcome so many special visitors to Sacred Heart for Grandparents' Day. We had visitors from near and far and our Grandparents' Mass was a lovely way to start the day. The Mass was beautifully led by Fr John Paul and prepared by our 3/4 team.  I know many grandparents and families enjoyed the opportunity to visit classrooms and it was lovely to see the children enjoying the special time with them.  Thank you to all of our families who were able to join us to celebrate these very special people who enrich the lives of our children by the love and care they give. Thank you also to those who helped with the morning tea.
Another special occasion at Sacred Heart that we are excited to celebrate once again is Fathers' Day. On Friday September 2nd we have our Blokes' Breakfast, beginning at 7:15am followed by our special Fathers' Day Mass at 9:15am. All dads, grandfathers, stepdads and special friends are invited to come along to school for breaky before heading off to work or joining us for Mass. We hope you can join us. Please complete the the google form on PAM for catering purposes.
On Sunday, August 28th at 10:30am children who will be receiving their Sacrament of Reconciliation will present Fr John Paul with their Steps in Faith books that they have been learning from over the past few weeks.  All families and children are most welcome to our Children's Mass. Congratulations to Mietta Crawford [this Sunday] and Ollie, Darcy and Finn Chessells [last Sunday] on their baptism. Many blessings to you and your families.
This week is National Science Week with the theme, "Glass – more than meets the eye". There are some exciting science activities happening in Mrs Farran's Science classes and 3/4s are looking forward to their online meeting with Dr Karl later in the term.
"Dreaming with Eyes Open" is the theme of next week's Book Week. Fostering a love of reading is one of the greatest treasures we can give children and one they will have for the rest of their lives. There will be a Book Parade for everyone on Friday, Aug 26th at 9.15am. Children can come dressed as their favourite book character. We especially welcome our pre schoolers who are also invited to dress up for the parade. Families are very welcome to join us.
Fee statements were sent out to families this week. Payments are due by the end of Term 3, unless you have an approved payment plan in place. As always, if you are experiencing financial hardship, please contact me for a confidential discussion.
Laura Bradbury is resigning her current position at Sacred Heart. Laura will be making a career change and we thank her for all she has done during her time with us and wish her and her family all the best for whatever the future adventures bring.
It's been lovely meeting with our new enrolments over the last couple of weeks and sharing the excitement of school with the children and their families. All enrolments will receive a letter of acceptance and further information about transition days shortly. Our enrolments for 2023 are currently closed and families will now need to go on a wait list. If you know that you are not attending Sacred Heart next year please notify the office so we are able to finalise our  numbers.
Thank you to all the families who have been selling lots of tickets for our raffle. Please take some more books from the office if you are able to sell them. There are some fantastic prizes to be won!
May the Sacred Heart of Jesus continue to watch over our school community and bless us always.
Pauline Hindson 
Principal 
---