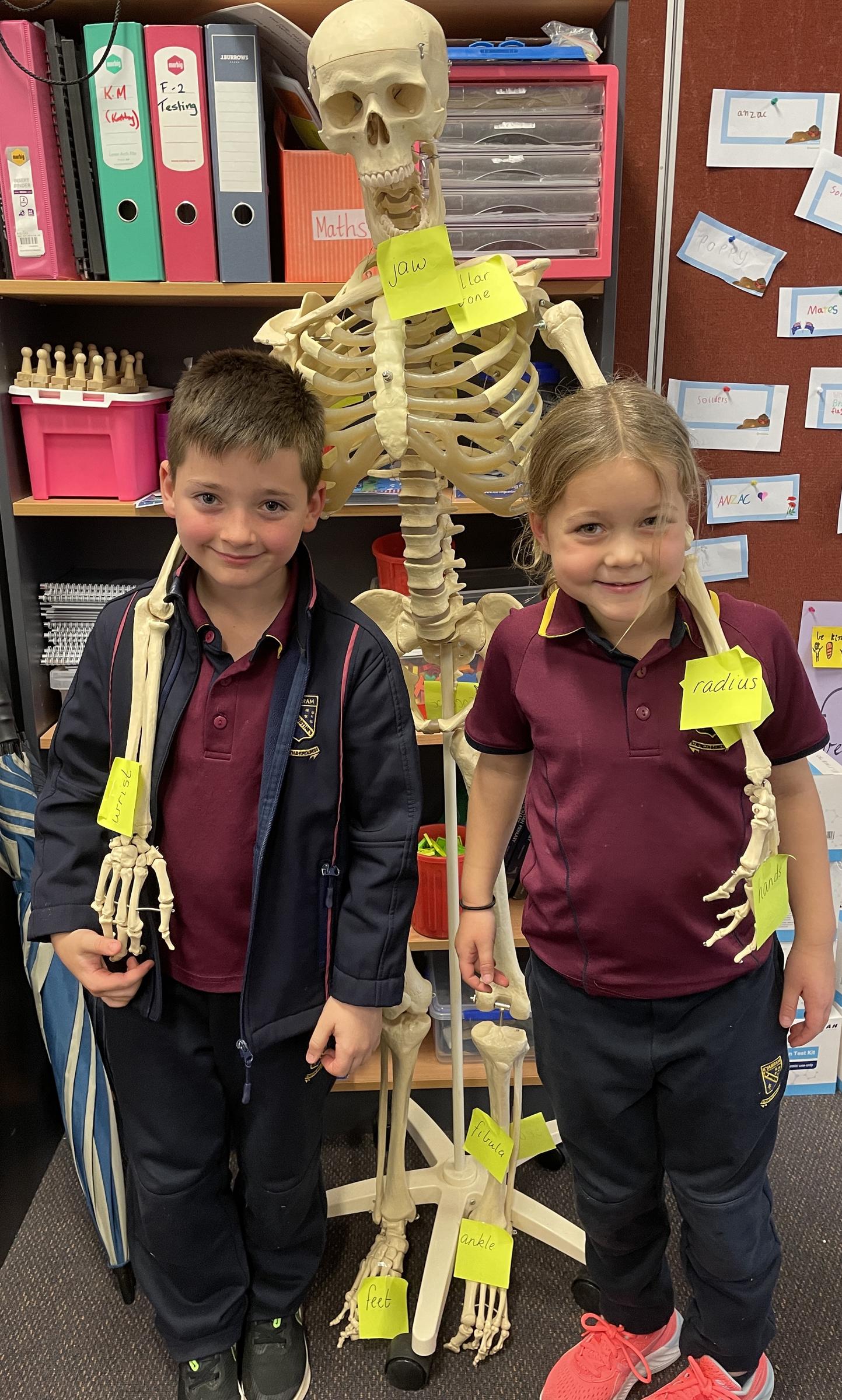 Wow, has this term been flying! The F-4 Community have been busy participating in many different activities and sporting events throughout the term. It has been great to see 3/4 students representing our College at Cross Country. Our students participated with great sportsmanship and encouraged each other in their races. Yesterday, they also participated in the Winter Sports program.
As we near the end of the term, F-4 students will be participating in many activities and events. Next Thursday and Friday, all F-6 classes will have the opportunity to participate in a soccer clinic at the Kyabram Recreation Reserve. 
After the long weekend and student free day on Tuesday 14th June, all F-6 students will be participating in an interactive live science show presented by Questacon on Wednesday 15th June. This will be in the school auditorium and will be an excellent opportunity for our students to see fun science experiments in action. As a part of this experience, Questacon is offering free entry for students to Questacon Pop Up Science Centre in Echuca. Please see the details below. 
If your child loved their experience with the Questacon Science Circus at school, we're excited to offer FREE STUDENT ENTRY to our pop up science centre! These community events include over thirty interactive science exhibits as well as a range of spectacular science shows.
Echuca
Saturday 18th June, 11am – 4pm
Echuca Sports & Entertainment Centre
244 High St, Echuca
Adults $7 | Children under 5 free (tickets still required)
Children under 12 must be accompanied by an adult at all times.
Most people spend 1 - 2 hours at our pop-up science centre.
For FREE STUDENT ENTRY, enter code STUDENT22 online!
Numbers are limited, so book your ticket now!
The Questacon Science Circus is a proud initiative of Questacon – The National Science and Technology Centre and The Australian National University.
Term 2 F-4 Assembly
We would like to take this opportunity to announce that the Term 2 F-4 Assembly will be held on Wednesday 22nd June at 10am in the Brigidine Centre. We look forward to seeing you there to celebrate all the learning that has taken place in F-4 this term. 
Erin Emmett and Penny Jenner
F-4 Community Leaders
Years 1 and 2
Vocabulary Enrichment
Recently we looked at the bones in our body. We named lots of the big bones on Bones the skeleton, which we borrowed from the science lab. We learned that babies have more bones than adults. We also looked at bone marrow, which makes blood.
Sorry Day
In Inquiry, the Years 1 and 2s looked at the history of Sorry Day. We traced around our hands and decorated them with paint and cotton tips to make a dot-painting. 
The Resilience Project
Students were put into a group of three where they had to build a house in 30 minutes. After they completed their houses, the students reflected on how they worked as a team and how they could have improved the way they worked together.
Maths
The students have just finished learning about money. They had lots of fun using play money to count collections, learn about the value of money and make money amounts.
Years 1-2 Teachers
---