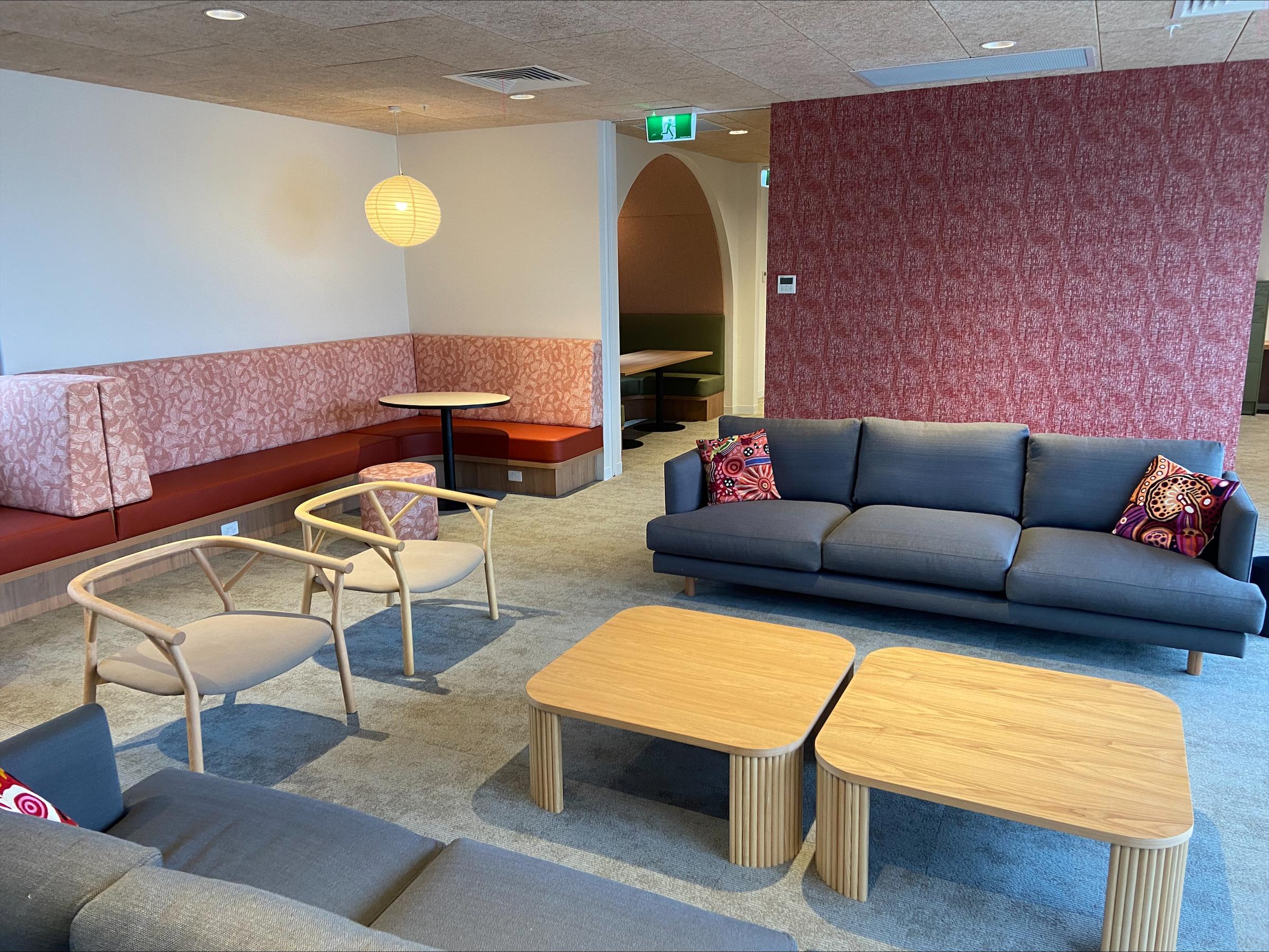 Chief Executive Officer's Welcome
The start of Term 3 marked a significant milestone in MITS's history, as we opened our newest boarding house at 371 Church Street. It was a joy to see our girls entering and exploring the building for the first time and to experience them settling in over the past few weeks.
371 is important for MITS for many reasons.  It is the first building that we have designed and constructed from scratch, allowing us to ensure that it provides opportunity, warmth, safety and connection.  It also brings our office staff on-site and allows our MITS Board and Leadership Team to come together in spaces that our students enjoy every day. And perhaps most importantly, 371 allows us to tell the stories of our students and their cultures through celebration of art from across our communities.
The facade of 371 is an incredible piece – "First Bees" – by MITS community member Lorraine Kabbindi White, depicting Lorraine's Sugar Bag dreaming.  The surface of the play area – "Pinikita" – is another artwork by a MITS person, Edwina Green, reflecting the colours of Wurundjeri Country and the ways in which rain moves across Country.  The vision strips on glass through the building – "Jilamara" – are by Russellina Puruntatameri, sister to staff member Cassie. 
Integrated throughout the building are works from communities that our students call home: Gunaikurnai Country, Maningrida, Ramingining, Jabiru, Elcho Island and Milingimbi just to name a few.  We are very fortunate that Senior Wurundjeri Elder Uncle Colin Hunter provided cultural guidance and advice through the design and delivery of the building.
371 has been made possible by so many supporters, in fact far too many to name here.  From our architects at McIldowie Partners and construction managers at Kane Constructions, through to volunteers through DECJUBA who worked through the holidays to make beds and move furniture, we are grateful to our MITS community for making the building such a warm and welcoming place for our students.  To all of the people who made 371 possible, we say: thank you.
We are very excited to share the building with our families and broader MITS community, and to celebrate its opening with an official opening ceremony (details soon), in the weeks, months and years to come.
Edward Tudor
Chief Executive Officer