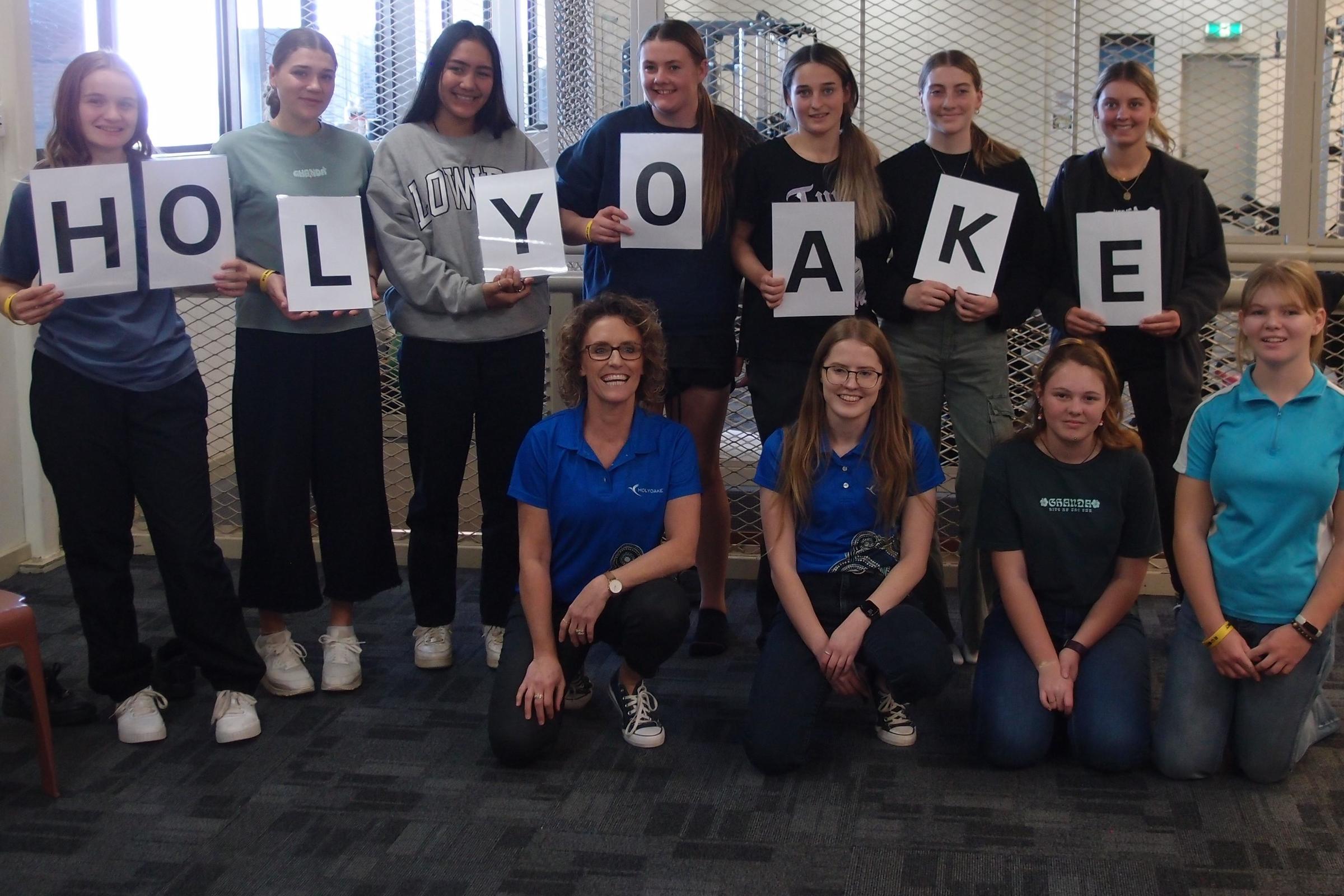 Student Wellbeing 
Paul Lock
Wellbeing Coordinator
In the previous Chatter, I wrote that we were about to embark on three major Wellbeing activities in close proximity. Those events have now been completed and I can provide a wrap up.
Road Safety Commission Youth Summit
On Tuesday 16 May 2023, the Year 12 students travelled to Perth to attend the 2023 Road Safety Commission Youth Summit. The event was targeted at upper high school students and included an indigenous performance, several keynote speakers, workshop sessions and a stallholder exhibition.
Key messages were 'be your own risk manager', 'use safety devices' (i.e. seatbelts), 'protect your brain from traumatic injury', and 'challenge friends to effectively manage their safety and yours'. 
Students later identified most strongly with the presentation by a road trauma survivor and his description of falling from the back of a ute, hitting his head on asphalt, having severe brain trauma and surgery, and his road to recovery. He gave a compelling account of how easily an inebriated decision to ride on the back of a ute for a few hundred metres, became a life altering event for him and resulted in the death of his mate.  
Another presentation gave students opportunities to answer questions about how they manage risks in their life, and via their mobile phones answer individual questions, the results of which were collated from all students and displayed on the big screen in real time.
The exhibition area gave students the opportunity to wander amongst the stalls and experience walking the line with the 'beer googles', trying out the simulators and virtual reality googles, speaking to road trauma survivors and representatives of a range of road trauma and safety organisations.
While both students and staff identified that the event was probably not pitched adequately at their specific age group and not necessarily well matched to country life experiences, it did nonetheless provide some powerful messaging about road safety and personal responsibility. 
Wellbeing and Cultural Appreciation Day
On 19 May 2023, we had glorious weather for our Wellbeing and Cultural Appreciation Day with the students having a sleep in and waffles for breakfast, brought their phones and wore casual clothes for the day. 
Students and staff got RUOK? gifts and listened to two keynote speakers and then participated in six different 30-minute workshop activities.
Feedback from staff and students was overwhelmingly positive and we have a wonderful new mural on what was the originally bland laundry wall. Students explored physical health and nutrition, mental health and relaxation, Indigenous stories, NAIDOC t-shirt making and quit vaping support.
Our thanks again to Holyoake who were the significant financial supporters for the day, ran a workshop that students loved and organised and paid for the mural artist to come to the College.  Holyoake also provides external mental health services for some students and their families, and we gain great benefit from their assistance.
Tomorrow Man and Tomorrow Woman Program
Tomorrow Man and Tomorrow Woman program is generously supported by the P&C. It was held on 22 May 2023 for Term 2. It's a sometimes-challenging dive into the discussion and mastery of a respectful relationship with yourself and others. Students have three, two-hour workshops per year, six in total, to complete the workshops. 
Paul Lock
Wellbeing Coordinator
Wheatbelt Support Serivces Directory
Below is a detailed directory of services available within the Wheatbelt compiled by Holyoake in Northam. There are contacts for alcohol and drug support, wellbeing and mental health, ATSI services, medical, family and domestic violence services, along with financial, housing and social services.