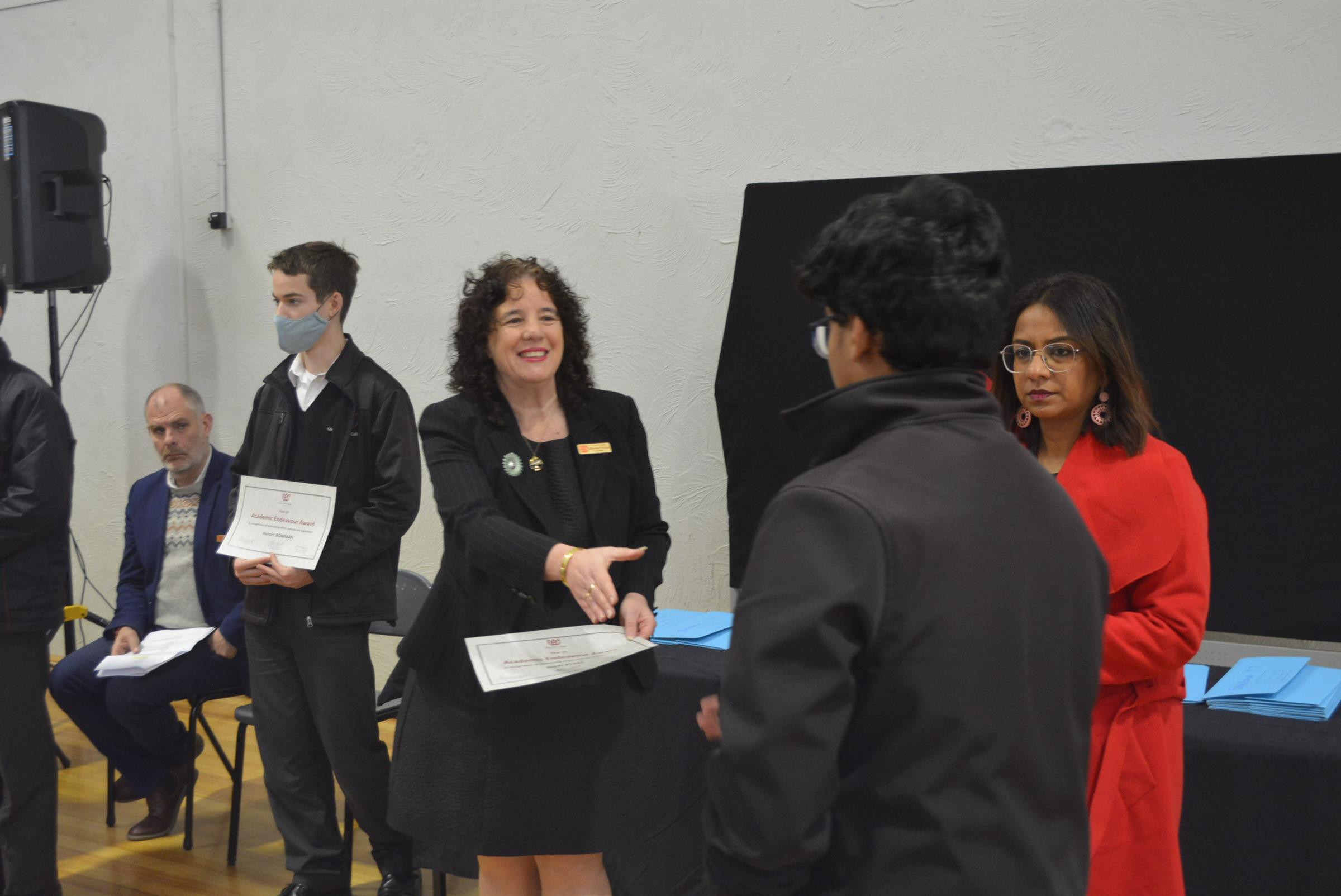 What a great start to semester two – so many great opportunities for students.  You will read about these in this newsletter.  Our Music staff Mark D, Mark V, Marianne, Emma, Ruth, Robert, Chizuko and Keiko worked with our students to ensure that the Instrumental Music Gala last week was a wonderful showcase of the talents of our students.  Rudi was a wonderful MC; Rocco was great in photographing the night and Rocco and Jaime did a wonderful job of the program.  I cannot wait to see our school production, Matilda Jnr, later this term. 
I am so grateful to our parents and carers who are able to support the college in many and varied ways.  I am always happy to have a chat with anyone who is considering volunteering to assist at GEC.
GEC Friends of the Arts 
GEC Friends of the Arts (FOTA) is a new initiative from our parents to celebrate and support arts programs, performances and events at Glen Eira College. 
Purpose
To celebrate and promote passion in the arts by supporting the staff and students of Glen Eira College's: 
Music Programs (band, choir, string ensemble, guitar ensemble and small groups)
Performing Arts (Production, Musicals, Drama)
Visual Arts, Product Design and Technology.
FOTA will be comprised of parents and guardians, students, staff and alumni.
Activities 
FOTA activities may include:
Supporting staff involved in the Arts and Technology
Contributing GEC's broader community expertise to benefit student performances
Organising support for school productions and set preparation
Promoting and encouraging attendance at Performing Arts events and concerts
Providing refreshments at school performances and events
Organising gifts and flowers
Raising funds to support the Arts programs (instruments, materials, visiting performers).
How to get involved
Do you – or your children at GEC - enjoy the Arts and Technology? Do you have skills and knowledge you would love to contribute? Are you interested in supporting Music, Performing Arts and Visual Arts events at Glen Eira College? 
We welcome participation in FOTA (including those studying music or arts externally). 
Estimated email updates: 2 per term
Estimated meetings (for those interested in attending): 1 per term
If you are interested in staying informed, please email the College at glen.eira.co@education.vic.gov.au and we will begin to create a list. Emails will not be shared with anyone. 
Parent Opinion Survey 2023 
Our school is conducting a survey to find out what parents / caregivers / guardians think of our school. The Parent / Caregiver / Guardian Opinion Survey is an annual survey offered by the Department of Education that is designed to assist schools in gaining an understanding of families' perceptions of school climate, student behaviour, and student engagement. 
The survey is optional but we encourage all families to participate. Our school will use the survey results to help inform and direct future school planning and improvement strategies.
A random sample of approximately 30 per cent of parents / caregivers / guardians has been selected to participate in this year's survey. 
The Parent / Caregiver / Guardian Opinion Survey will be open from Monday 7 August to Friday 8 September 2023.
The survey will be conducted online, only takes 20 minutes to complete, and can be accessed at any convenient time within the survey period on desktop computers, laptops, tablets or smartphones. The online survey will be available in English and 10 other languages including Arabic, Greek, Hakha Chin, Hindi, Japanese, Punjabi, Simplified Chinese, Somali, Turkish, and Vietnamese.
Please contact the College if you would like more information.
Course Counselling
Thank you to all our families who attended our 'Year 9 electives information session' and our 'VCE information evening'. Course counselling closes next week. We will then create the 2024 blocks and finalise student courses.  Please contact the college if you have any queries or concerns.
Parent Teacher Interviews
Bookings for parent teacher interviews will be available on XUNO closer to the dates.
Year 11 and 12 interviews will be online via webex on Thursday 17th August 1.30 – 4.30.   
Years 7 – 10 interviews will be held face to face on Tuesday 12th September, 2.15pm – 7.15pm
Please note that on the last day of term students will be dismissed at 2.30pm
VSBA(Victorian Schools Building Authority) Led Maintenance Works
Haskell Architects have been engaged by the VSBA to coordinate significant maintenance works. They have engaged Harnest Constructions to carry out the works.
The major works are:
Replacing all 16 enclosed down pipes at the rear of the school.  They will begin at the food tech end so as to be away from the exam rooms in time for the term 4 exams.  You will see the scaffolding has been constructed and the works will begin on the weekend.
Fixing roof leaks 
Repairing the external panels of the Learning Centre and painting them.
Repairing the external walls of the PAC 
Capital Works
KTA Architects are currently testing a range of options for the additional teaching spaces required to meet a capacity of 1200 students.  This is being done with the school and the VSBA and a range of consultants.  This process will be completed in approximately 3 weeks.
Finally…
Bike Racks: All racks are located on the gym side of Booran Road.   Students are reminded that bikes and scooters should be securely locked.
I am delighted to welcome back Jan Fitzpatrick replacing Lou Tsarpalas on Long Service Leave as of next week for the remainder of the term.
If you have any wonderings, concerns or feedback, please do not hesitate to call me at the school to talk or arrange a time to meet.
Sheereen Kindler, Nicholas Hamer- Smith, Aaron Petersen, Loveena Narayanen
Principal Class Team
---