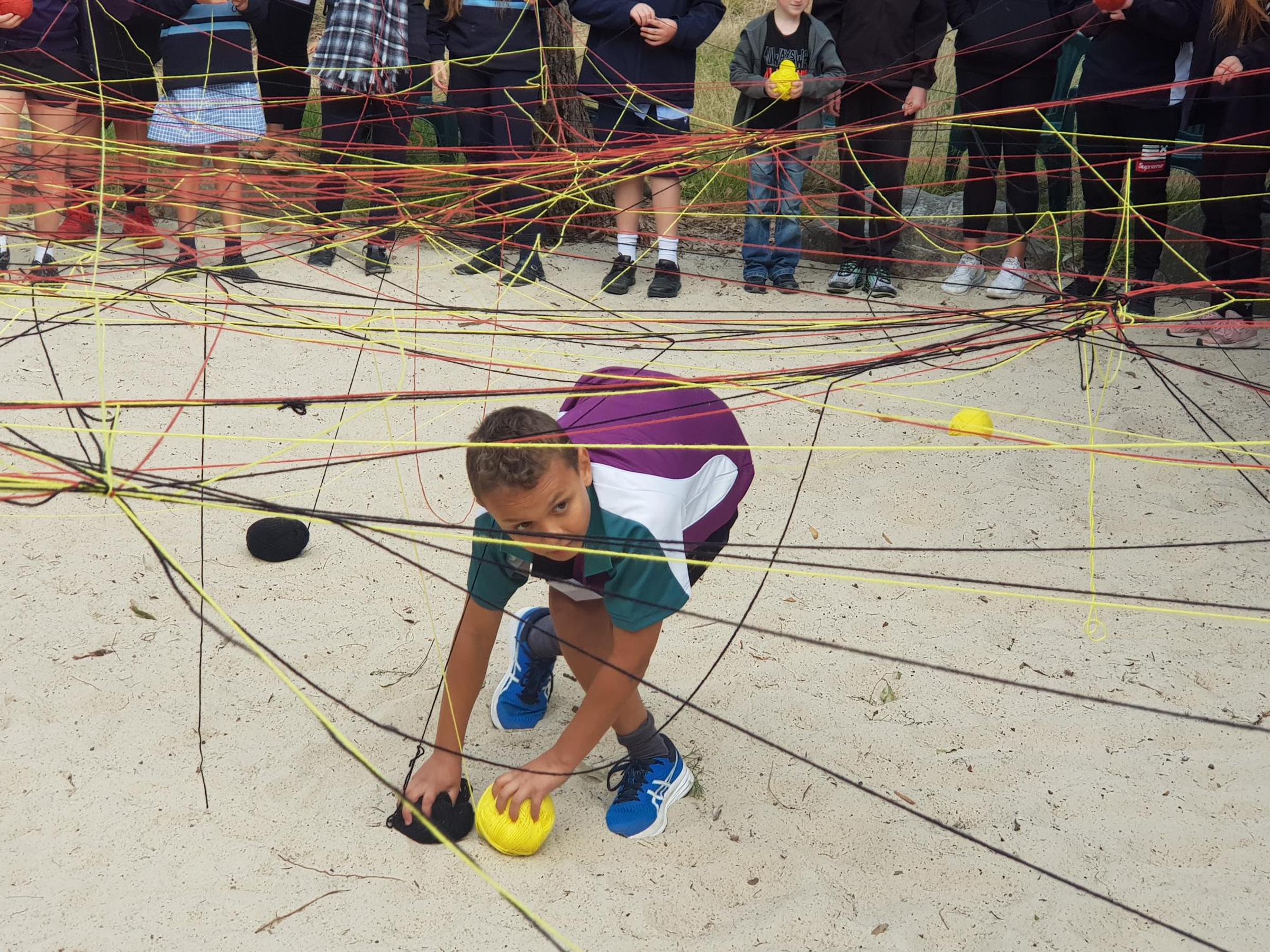 YEAR 11 FOOD STUDIES
The year 11 Food Studies this term have been investigating the origins of food and the development of food cultures across the world. The students completed a practical examination investigation on the use of teff, an ancient grain from Ethiopia. The students created cherry, coconut and teff muffins, along with oat and chocolate chip cookies. Students produced their products and completed an investigation into the nutritional properties of ancient grains and a sensory analysis of their final products. 
YEAR 9 FOOD TECHNOLOGY
This term the year 9 students have been making food from different countries around the world. They have been making lasagne, taco's, hummingbird cakes and churro's,  just to name a few! For their CAT, students investigated a country of their choice and researched the cuisine from that country and produced a dish for their family at home. 
The Food Technology team
KOORI YOUTH SUMMIT
We had a fantastic day at Willum Warrain gathering place on Friday, at the annual Aboriginal Youth Summit. Our students came together with other young First Nations people from schools across the Mornington Peninsula. 
The day began with a Welcome to Country from Uncle Mick Edwards from the Bunurong Land Council. He pointed to sky and trees, creek and meadow, reminding us that Nature is our classroom and that we all have to be custodians and carers of this beautiful Earth, learn from it and look after it. Then we were all invited to stop at the fire he lit and let the aromatic smoke created by tea tree and gum leaves, cleanse us. 
A fun game with balls of wool in red, yellow and black created a huge web which connected all students in a real and symbolic way.
Natarsha Bamblett performed a powerful and haunting dance, full of beauty and grace, a dance that seemed to tell the story of her people, her story. 
Mitch Tambo sang the students' favourite songs. He also spoke full of urgency, again and again reinforcing what strong and beautiful people his audience are, not shying away from tough topics either though. He too asked the students to celebrate each other's unique stories and identity, something we all have to embrace, a coming together to create a better future for the next generation.
In the afternoon students contributed to an art installation, telling their own stories; some used Aboriginal symbols which they painted on or burned into sticks, others made string from reeds and knotted in shells and nuts. 
You can see from the photos how much fun we all had, how much learning happened which we are excited to share with you all this year. 
Mrs Treadwell, Mrs Linardos and Mr Crute
SPOTLIGHT ON HEIDI
Woof, my name is Heidi and I thought I would tell you a bit about myself. I am a 6-year-old King Charles Cavalier. I have been working at MESC since the beginning of 2021 after I graduated from the K9 Therapy Dog Training Course.  I come to work with my Mum, Kym who you might know.
I wanted to let you all know some of my favourite things in case you see me around school.  I LOVE to have my tummy rubbed and my ears massaged. I love going for a walk around the school, especially at recess and lunch, cos you may have dropped some food! As I don't want it to go to waste, or let those pesky birds eat it, I try to gobble it up before my Mum says "Heidi, don't eat that!" 😊
One other thing I am really good at is sleeping! Sometimes I am so tired that I snore.  I know it is not very lady-like but I can't help it and it is super-duper loud as well. You could probably hear it from Banksia Hall!
Lastly, everyone says I am one of the best listeners and keeper of secrets at school.  So, if you have anything that you want to tell me, I promise that I won't tell anyone else ever.  My office (haha) is in Wellbeing which is near the Year 7 Locker Bays.  So, come and say "Hi" or give me a pat if you see me around.
---