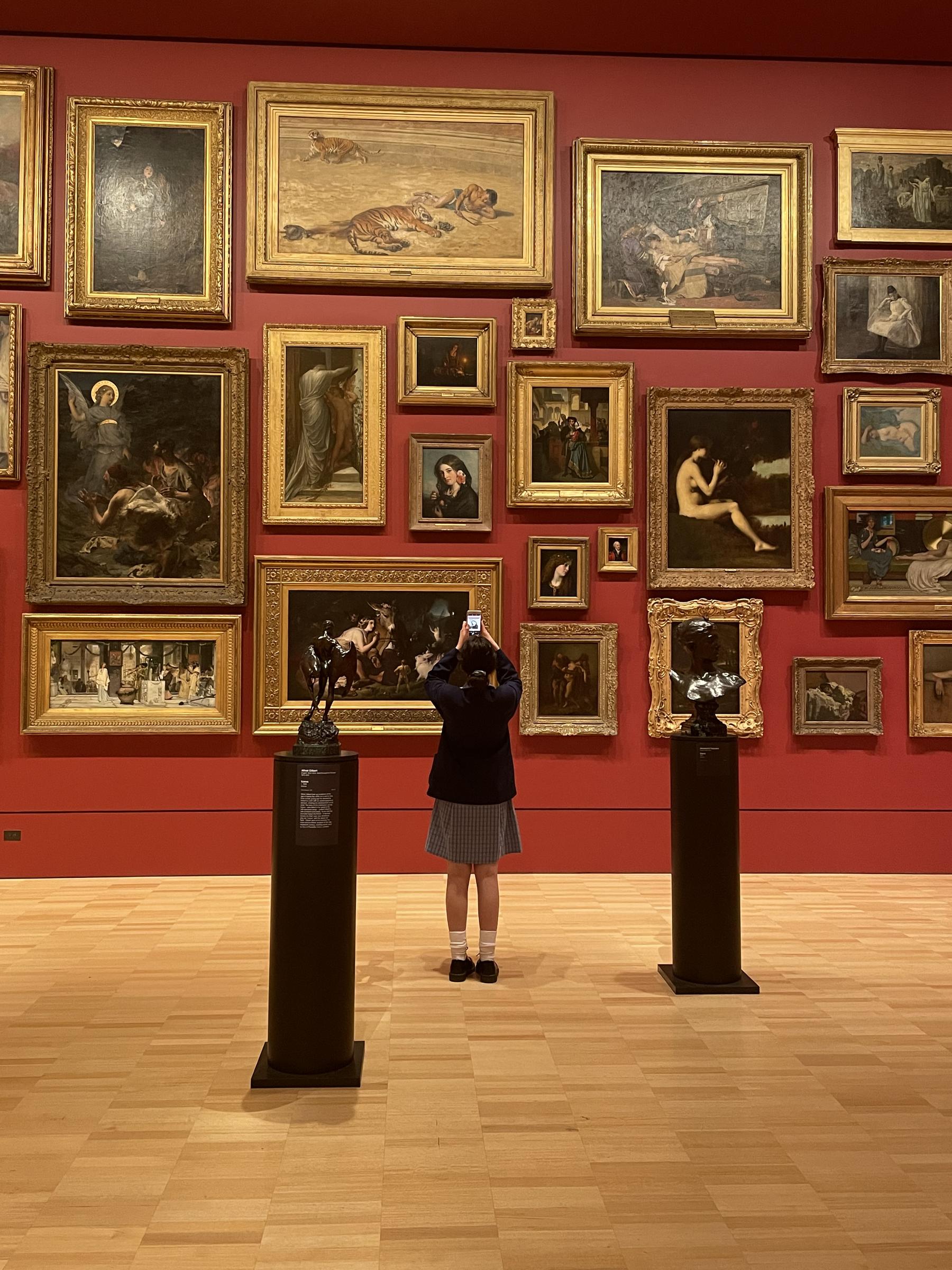 The Year 9 Unplugged program happens every fortnight on a Friday and is an enjoyable day of experiencing and learning. It enables us to find pathways through learning to create better experiences for ourselves outside of school. 
On Friday 25 March we took the train to the city, where we walked to the National Gallery of Victoria. It was an exciting time for most, where we learned about the different artworks displayed in the museum and how they came about to be. The new city experience was really an exciting journey. 
On arrival we were split into groups where some went on a self-guided tour of the gallery, while others participated in a guided tour. We were able to explore the different rooms of the museum and even saw the infamous glass water wall. We toured the grounds of the museum and saw a variety of works including seeing sculptures, a modernised depiction of Cleopatra, mermaids and how the myth came about,  and a painting where we had to decipher the meaning behind the color choices. Everything in the museum was an art of depiction. 
The guided tour taught us how to view artwork from a different perspective. They taught us not only to look at artwork for a few seconds, but rather to analyse the piece and look into the meaning of it. We also participated in various writing techniques to decipher the artwork to develop our writing skills. Some examples included using rhyming words, writing poems and also using haiku poems which is a Japanese form which consists of three lines with five syllables in the first line, seven in the second and five in the third. These activities were all very engaging and fun, while developing our writing skills and interpreting artwork.
The day was a success. We were able to learn about the artworks' backstories and view the lovely surroundings portrayed in each painting. Overall, it was an enjoyable and intriguing event and the pink pool outside in the garden made the day even better.
Ruth Bial Teng
Year 9
---