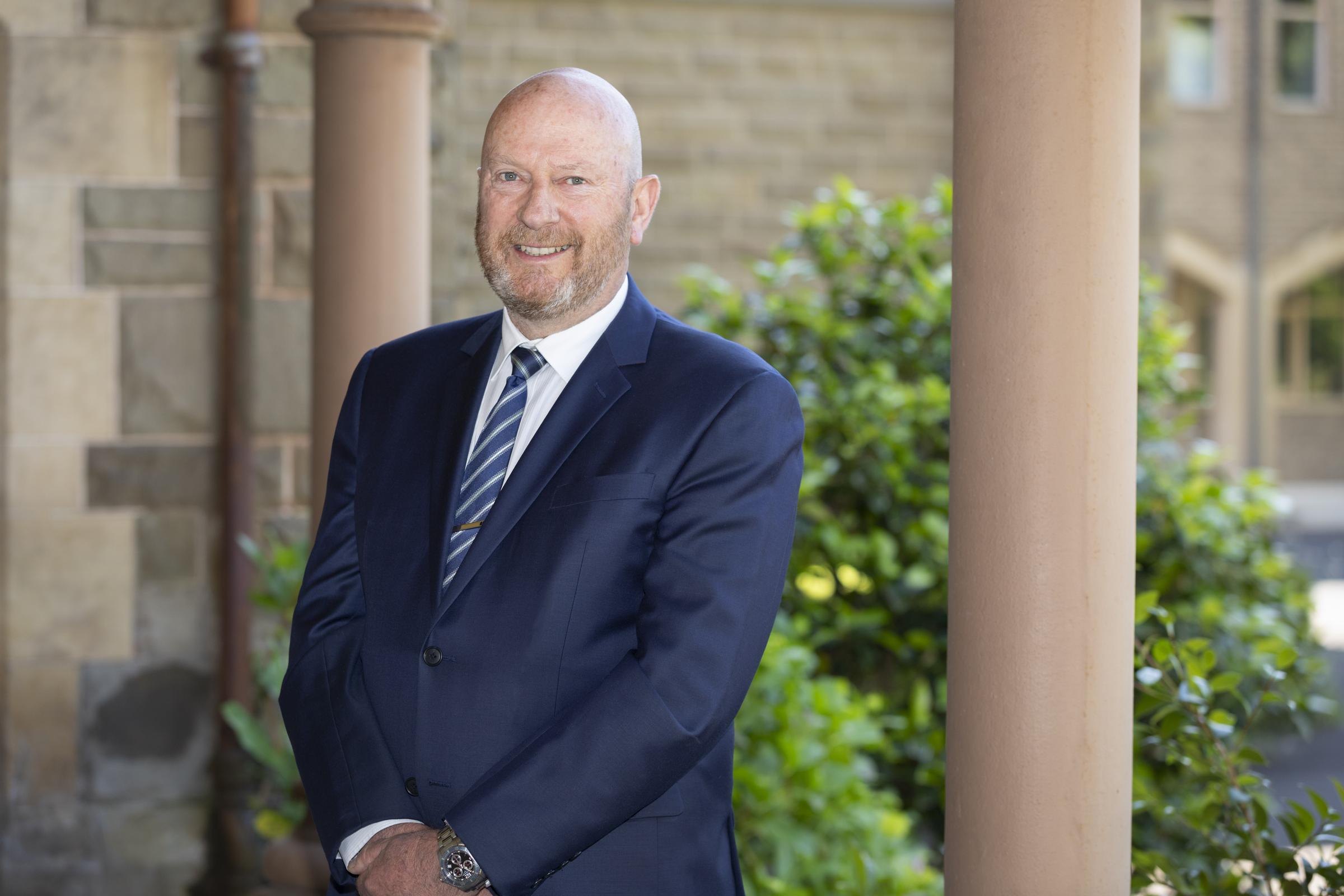 This week we celebrated the Feast Day of Blessed Edmund Rice. After commencing the day in prayer, we came together as community to celebrate our heritage. We are very lucky to be an Edmund Rice school because the heritage and story of Edmund continues to make sense to enrich the lives of our community. 
The focus of Edmund, of a meaningful life as one that is enriched by living beyond self-serving interest, permeates all we do. 
The key values passed down from Edmund Rice over two centuries ago, have not been lost. Instead, they make up the very fabric of who we are. We continue to go back to them, reconsider them, and renew our understandings. One of our key touchstones is a commitment to social justice. This commitment began with Edmund Rice, in Waterford (in Ireland) where, as a wealthy businessman, in the 1790's he became increasingly disturbed by the number of street children who were not only considered a social nuisance - but were also barely surviving. Consequently, they regularly resorted to crime. He realised education was the key to making a real difference. 
This week's celebration focusses us on the values of justice and service. Each school community boasts a unique combination of assets upon which to build its future. We are privileged to have the legacy of Edmund as that foundation, for now and the future. 
At St Mary's College we will continue to challenge students regarding phones at school when we see them because we believe it is our responsibility to reduce the distractions to learning that phones can be to many students.  We ask that parents help us by talking the issue through with your son or daughter and encourage them to follow the school expectation of leaving phones in lockers throughout the day.  This is not to say that we are unaware of our obligations to foster our young people to be responsible digital citizens, rather it is to say that schools are about learning and it is clear that for many young people the presence of phones are an unnecessary distraction to their learning. 
I recently read with interest the results of a research study that stated that four in five students, some from as young as four years old, own at least one digital device and almost a third are allowed to take them to bed every night. The study showed parents and teachers were equally worried that students were 'negatively distracted' by digital technologies. The report also found students from lower socioeconomic backgrounds were more likely to take their phones to bed, having a significant impact on all important sleep. 'Without being alarmist, we cannot sit back and be content to watch an entire generation of young people be put at risk by unregulated access to digital tools that they don't know how to manage,' the report said.
Throughout this year we will review the College's approach to phones at school with a view to finding a balance between the important need for students to have these devices, while not impacting on teaching and learning, as they no doubt do. 
Principal | Terry Blizzard