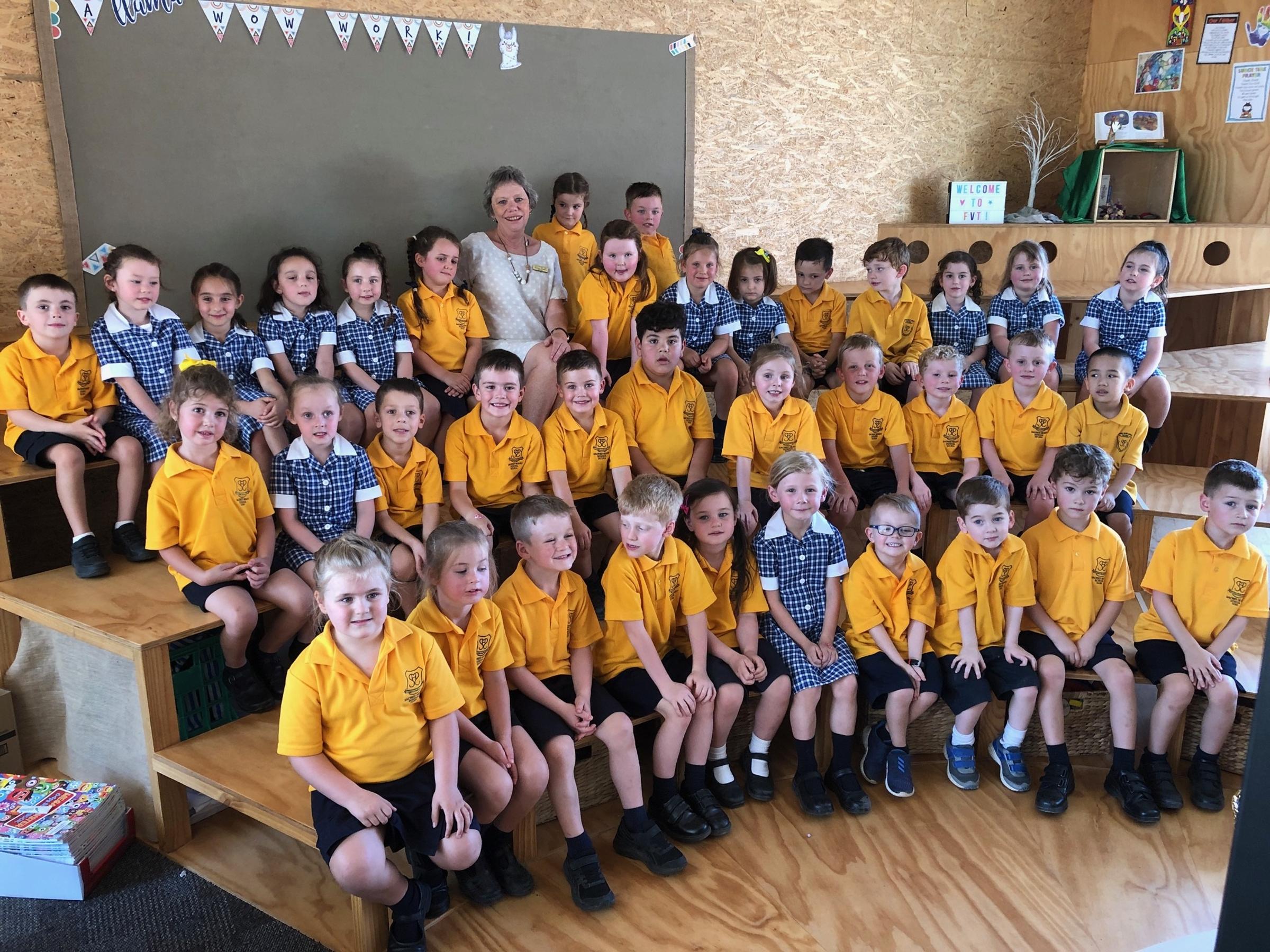 Message From Our 
Principal
Dear Parents & Caregivers,
They say God couldn't be everywhere, so he created grandparents!
Grandparents hold a very special role in their families and can have a great influence on their children and grandchildren's lives and faith. I know grandparents and children alike were very disappointed that we were unable to welcome them to Sacred Heart for their special day but please know you were remembered in many special prayers this week!                                                        
Saint Joachim and Anne, grandparents of Our Lord, pray for us!
Two very important Feast Days are celebrated in the next two weeks. August 8th is the Feast of Saint Mary of the Cross MacKillop, our first Australian saint and we give thanks for this extraordinary woman. Her actions always respected the dignity of each human person and she spent her life caring especially for those in need. Mary MacKillop fought hard to ensure education was available to all children, particularly the poor.  Her example calls us to be people of action, to live the Gospel and never see a need without doing something about it. The Sacred Heart Graduate Outcomes reflect these values and each day all at Sacred Heart aspire to grow more like this wonderful Australian saint.      
August 15th is the Feast Day of the Assumption of Our Lady and we remember, Mary, Jesus' Mother ending her earthly life and returning to heaven to be reunited with Jesus. Unfortunately, we are unable to gather together with the parish for Mass but we remember Mary and the wonderful example she is to us all in her response to God's call. 
As the announcement by the Premier of Victoria, Daniel Andrews, was made we found ourselves quickly preparing for the implementation of Remote Learning once again. Though incredibly disappointing for us all, we were very proud of the way children, families and staff responded to the challenge of Remote Learning last term and I feel sure it can be done once again. 
We were well placed to step back into action again with some extra tweaking here and there that should help things go more smoothly this time.  There is some information regarding the organization of each Unit on this week's newsletter but our most important priority is the healthy wellbeing of all our children and their families. While the work provided is important it is also important to take some quality time with your child/children and do the things they enjoy and you enjoy together. Daily physical exercise is also vital for health and wellbeing. Teachers will continue to keep close contact with the children in their class but please if you feel you need extra support, time or anything at all please phone the school and talk to us. We are here to support you and your family in whatever way we can. 
Thank you, parents and carers, for the support you have given to your children and the teachers during the Student Led Conferences last week. It is important for parents, students and teachers to take the time to discuss the successes and challenges of learning so far, set goals for the upcoming semester and support each other in assisting your child progress in their learning. Thank you to the staff for their preparation and commitment with these meetings and although they were conducted quite differently this year from the feedback I have heard, the time spent was very valuable. Thank you, parents, for your continued support of us and your children.
Congratulations to our Foundation classes who reached their '100 school day' milestone this week! I know there were some great celebrations planned and I'm sure will be thoroughly enjoyed on Friday.  Well done to our Foundation children and their parents in the way you have all managed this extraordinary first year of school.
Onsite Supervision – you can only request on-site supervision if you cannot work from home and no other arrangements can be made. Those families who are eligible for on-site supervision must complete the attendance application on the google form on PAM or COVID-19 link on the School Website before 12pm each Friday. We may need to reduce the numbers of both students and staff onsite and if so it may be necessary to allocate days to some families. 
Congratulations to Adele Christopher who received last week's Principal Award. Adele is a very kind, caring and responsible member of our school. She notices and does things that need to be done and is always aware of how she can help someone out. She is a wonderful example of a PBIS person in our school. Well done Adele.
Congratulations Bonnie Dalziel who received this week's Principal's Award. Bonnie follows all the PBIS rules and as a Foundation student has grown in leadership. She is an attentive listener and always does her best. She even confidently put a special announcement over the PA for Mrs T. Well done Bonnie.
May the Sacred Heart of Jesus continue to watch over our school community and bless us always. 
Pauline Hindson
Principal
Google Classroom
We are aware of some families having issues loading Google Classroom. This is an issue on the Google server's end as many, many students are trying to access Google Classroom at similar times. 
You will know Google Classroom isn't loading if the logo of Google Classroom is on the screen for a long period of time or there is a white screen for a long period of time. If this occurs, firstly please close the app (follow instructions below to do this correctly) and wait 10-15 minutes before trying again. 
If it still isn't loading: 
Close the app (to do this, double tap the home button and swipe up on the app to close it).
Turn off the iPad completely (hold down the lock button until the option to turn off the iPad appears) and turn it back on again (again, hold down the lock button).
If this doesn't fix the issue, turn off the WiFi in settings and turn it back on.
If this doesn't fix the issue, connect the iPad to your phone's hotspot and try to open the app. If it works, close the app again and connect back to your home's WiFi.
If all of these steps fail to work, please email your child's classroom teacher. Our eLearning Leader will aim to reset the iPad on the school's end in a timely manner.
Thank you for all of your support and understanding.
Catholic Education Sandhurst Ltd Board - Expressions of Interest
---