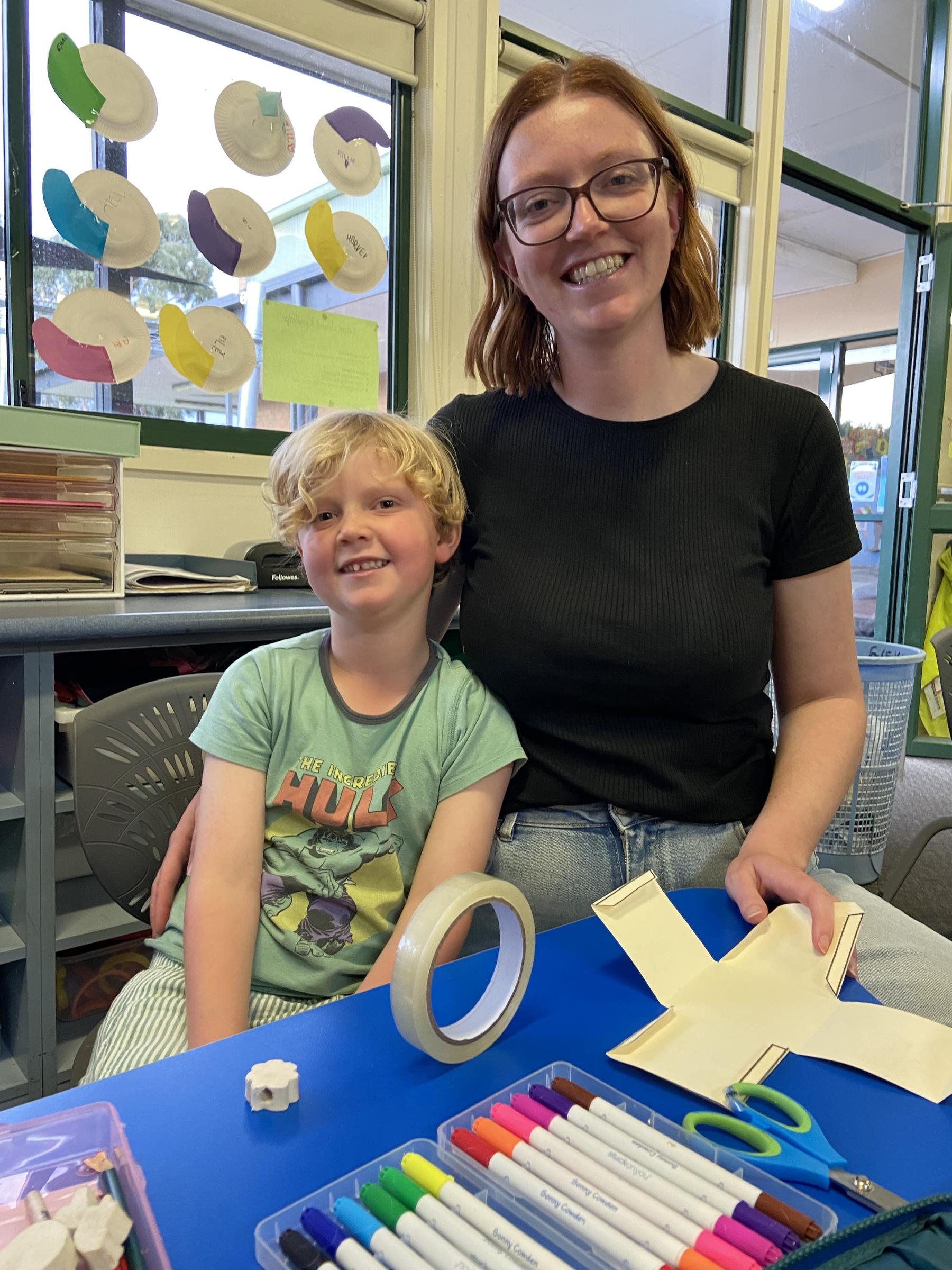 St Brigid's News and Events
A Special Pink Announcement
We are all very excited - Mrs Sullivan became a Grandma to another precious little Granddaughter this morning.  Little Stevie Sullivan arrived safely at 1:30am this morning. Congratulations to Bianca, Kirby and Big sister Jade.  Mrs Sullivan is a little bit tired but has a very BIG smile on her face!
Wellbeing News
A Big Green Challenge
Our Year 6 Sustainability Leaders with an interest in protecting our environment have a big green challenge for term 4.
We aim to keep as many batteries, phones and soft plastics out of landfill as possible.  We will have labeled collection boxes near each level's classroom to collect these items. 
Start collecting and bring these items in - you too can be part of our big green challenge!
If you can scrunch it, you can recycle it!
We will take your empty, clean and dry soft plastics!
New Resources for Families from the eSafety Commisioner 
Are there ever battles at home over technology?   

Our Dolly's Dream Family Tech Plan, supported by Lark industries, aims to open up lines of communication with your kids and bring you together as a family. Click here if you want to know more and value the conversation. 
How to stay safe online easy english version.  Click here to download booklet 
The eSafety App Guide
Learn about the latest games, apps and social media, including how to protect your information and report harmful content. 
(This guide is for information purposes only and inclusion does not imply eSafety endorses a service or platform.)
Click here to learn more.
5/6 Parent Event
Please rsvp to Sharon cannsharon@outlook.com or 0402 533 144
Evergreen Christmas Trees
Once again Evergreen Christmas Trees are very kindly donating 10% of their ChrismasTree sales with St Brigid's. Don't forget to mention you are from St Brigid's when you pick up your tree.  They sold out very early last year so get in quick.  All families who purchase a tree will also go into a draw for free tree next year.
St Mary of the Cross Parish News
Click here for the weekly Parish Bulletin.
---