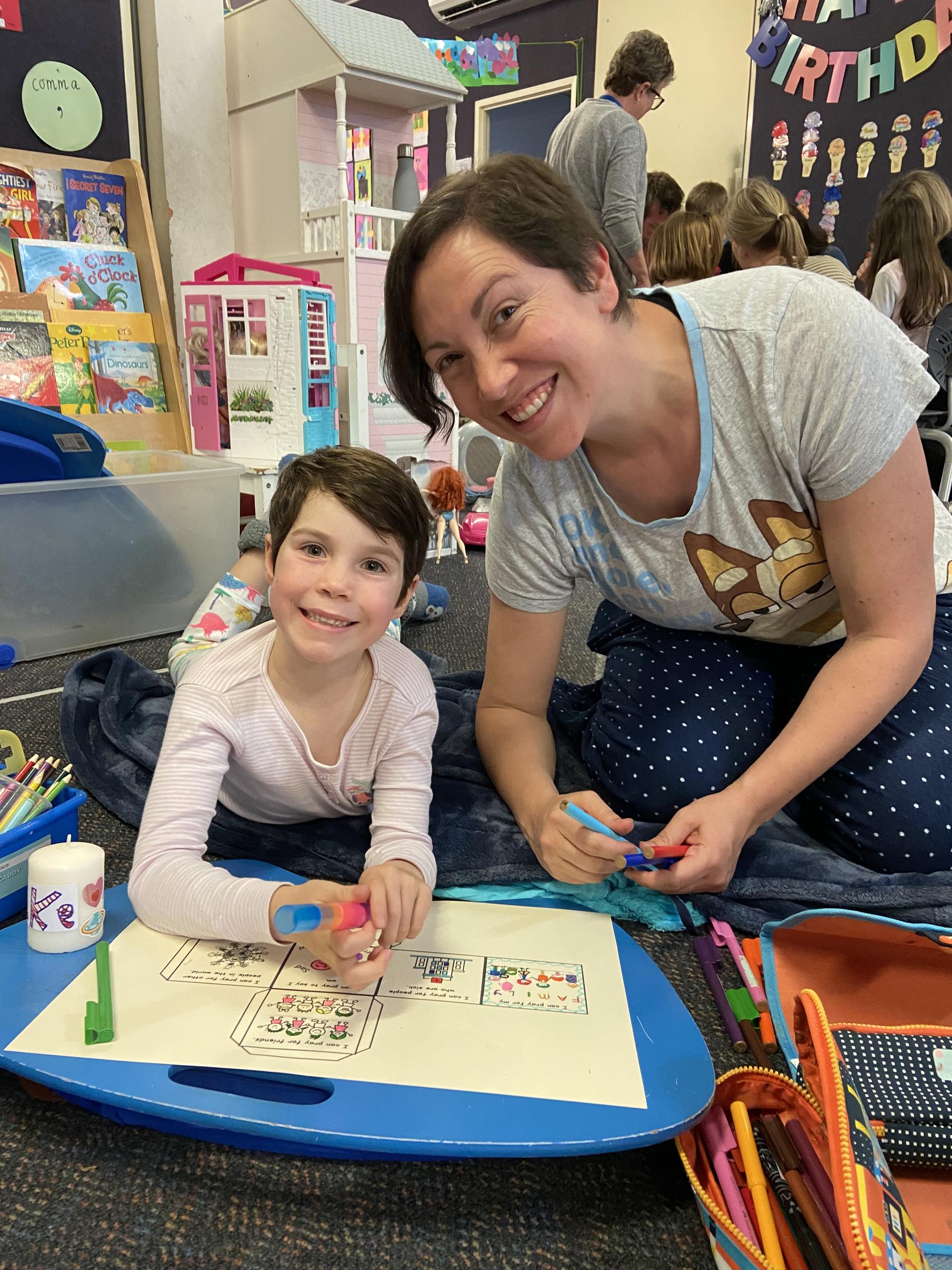 Principal's News
Where every child is known, challenged and supported to be lifelong learners.
Dear St Brigid's families and friends,
I hope you all had a wonderful long weekend and had a successful day if you follow horse racing. Unfortunately, my day 'at the races' (my lounge room with my family!) was not successful at all!  Oh well, next year…..
SCHOOL UNIFORM
I would like to thank you all for responding to my message regarding school uniform.  It has been lovely to see our children in correct uniform, with hair tied back where necessary. I have to say our new uniform looks amazing and our children are certainly wearing it with pride. It was lovely to see a lot of our children wearing their POSI-socks as part of their sports uniform this term. It is a visual reminder of the POSI-SCHOOLS program we are running this term. 
FUNDRAISING MEETING - REMINDER
As our Fundraising Coordinator is finishing up in this position at the end of the year, we need a volunteer to take up the position for 2023. I would like to have a meeting with any interested parents to have a discussion around what the role will entail and also interested parents who may like more information about what fundraising will look like at St Brigid's moving forward.  The meeting will be on Wednesday 9th November at 7.00pm in the hall.  
We would love to see as many interested parents as possible to attend and get an understanding of what our Fundraising looks like at St Brigid's.
GRANTS VOLUNTEERS
If there is anyone or a group of parents in our school community who has expertise and willingness to source grants for us through local Councils, State and Federal Government could you please come and see me. 
DENTAL VAN
The Dental Van attended school today with some of our young children taking up the opportunity to have a dental health check.  Thank you to all families who took advantage of this service.
PRAYER IN PYJAMAS
We certainly know we have started to remove the COVID layer when we are starting to have our Sacramental programs back up and running and not via zoom. 
Last week we had Prayers in Pyjamas for our Foundation students and what a lovely night we all had. It was great to see everyone in their PJ's (even some parents and teachers!) and everyone participating in the candle decorating and making a prayer cube. The end of the night finished with a beautiful blessing which I must say bought a tear to the eye of a few parents eyes (and even the Principal!)  Thank you to Jodie for running the night and Cassie and Ellen for supporting her. 
PRE-SACRAMENT and BAPTISM FAMILY ACTIVITY NIGHT FOR OUR 1/2 STUDENTS & PARENTS
Next Tuesday 8th November we are looking forward to welcoming our Year 1 and 2 students for their Family activity night.
Year 1's  night will start at 5pm - Baptism Family Activity; and 
Year 2's - Pre-Sacrament Family Activity at 7pm.
Just a reminder that our Year 1/2 Level Massis on Sunday 13th November at 11:00am at St Brigid's Church.  
We are looking forward to seeing you all there.
RECONCILIATION
Our Year 3 Students areparticipating in the Sacrament of Reconciliation on Friday 11th November at 9:30am.  Children will be walking to and from St Brigid's Church.  Please keep our Year 3 Students in your prayers.
SCHOOL CLOSURE DATES
Parents please note that the last School Closure Day for Term 4, 2022 are listed in the school calendar and will be Tuesday 20th December (Handover and planning for 2023).  A reminder that the last day for students is Monday 19th December.  All formal classes will be concluded on Friday 16th December.
THANK YOU
Thank you to all the parents and students who wished our teachers a Happy World Teachers Day. There were chocolates, flowers and videos sent into the classrooms.  I am very proud of the dedication of our teachers and the work they put in to give our students the best possible education here at St Brigid's.
Yours in partnership
Wendy Sullivan
Principal
---