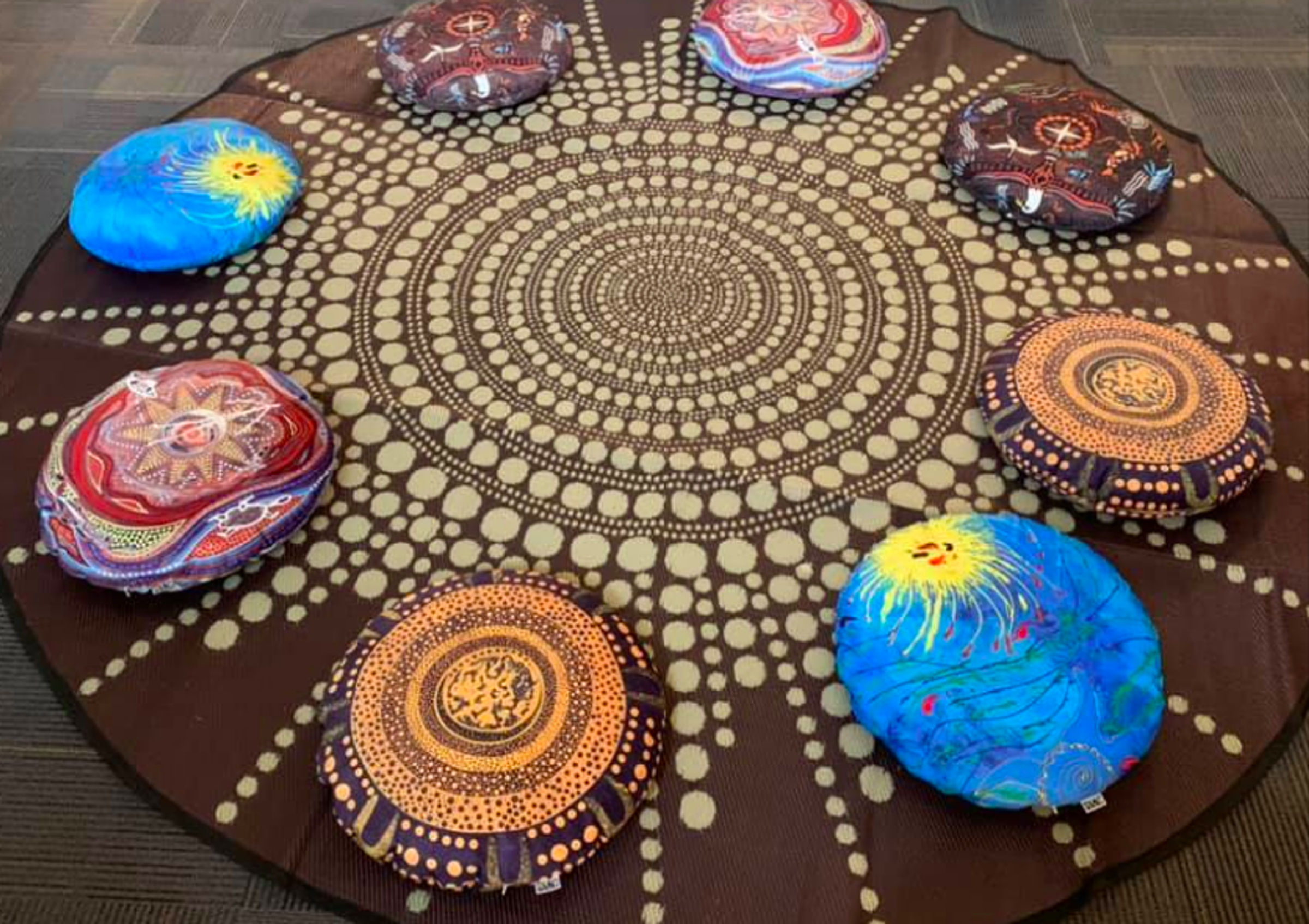 Learning & Teaching
Learning & Teaching/Wellbeing/Faith & Farm
Community Project - "Ready to Launch"
Throughout Term 3, children and educators have been exploring the concept of force through our third Community Project, 'Ready to Launch'. It has been great to see the different pathways and experiences each hub has engaged in over the term.  
Prep Hub
The Prep Hub created a soundscape and movie about wind.
One Hub
The One Hub explored how pulleys, levers and other simple machines help us to move objects. 
Two Hub
The Two Hub experimented with air pressure and magnetic force.
Three Hub
The Three Hub researched the forces of tension, gravity, magnetism and friction, they created a book about these forces to share with others.
Four Hub
The Four Hub explored the magnetic force of different objects and how magnetism impacts our lives.
Five Six Hub
The Five/Six Hub chose a force to focus on, identifying how it affects our lives, who found/invented the force and identified an experiment to highlight how the force works.
Visual Arts
In term Four we will be continuing our exploration of collage and composition.
Could you please save your empty cereal boxes and bring them into school deconstructed? We can store them and use them for our artworks.
Thank you
Fiona Hill
Discovery Project - Amelie Year 5
I originally had the idea of doing a space project when I watched a documentary about the universe, and for my sister's birthday she got a space book and I read a few of the pages. I found it really interesting that there are so many planets and stars and that's when I knew that I wanted to do a space project. I started thinking about my launch and then I thought about what would entertain people as well as help them learn about what I have researched so I decided to create a board game. I started off by making the questions on my laptop then printing them and laminating them, then I started making the board, which we got the board from office works then we started making outlines and drawing them on with a white posca pen. After that I made the blocks (my dad helped me a little bit with this one), I got a piece of wood and sawed through them, which I then painted Green, Orange, Blue, Grey and Red. Next, I made the rocket tops, which I painted yellow. After that I got a dice and put it in with the blocks, I recycled a box and spray painted it silver and wrote Space Explorers on the front, which is the name of the game! I stuck some gold stars on the front and then I was done making it. When it was time to launch my project I went to different classrooms and got five people from each Hub to play.
Athletics 
District Athletics Carnival 
On Thursday 24th August, a number of students from the 5/6 Hub competed in a variety of track and field events at the District Athletics Carnival. The children not only walked away with some 1st, 2nd and 3rd places but some personal best as well. Students showed great team spirit and cheered loud to support some of their fellow peers. On behalf of the St. John's community, we would like to congratulate all students for their participation and achievements.
We would like to specially acknowledge the following qualifiers; Adut (shot put and 80m hurdles), Bryan (80m hurdles), Liam (High Jump), Pearl (long jump and 800m) and Zoe (200m sprint) who have successfully made it into the Division Athletics Carnival which was held on Tuesday 5th September. 
All results from the day: 
Liam - 4th in Discus, 2nd in High Jump and 1st in 80m hurdles 
Bryan - 3rd 80m in hurdles 
Aaron - 1st 100m in sprint
Gaberiela - 4th in relay 
Pearl - 3rd in long jump, 1st in 800m, 4th in relay and 2nd in 80m hurdles 
Zoe - 4th in 100m and 2nd in 200m sprint
Awar - 3rd in 100m sprint and 4th in relay 
Ellana - 1st in 200m sprint
Cristiano - 4th in relay
Adut - 1st in shot put and 3rd in 80m hurdles 
Kayla -  3rd in 200m sprint
Ansley - 4th in 100m sprint and 4th in relay 
Vanessa - 4th in 200m, 4th in 800m and 4th in relay 
Division Athletics Carnival
We would like to congratulate Adut, Bryan, Liam, Pearl and Zoe for their fantastic achievements at the Division Athletics Carnival. Even though the weather conditions were not ideal, the students huddled together and supported one another through each other's events.
The day was an overall success and we would like to recognise the following results from the Division Athletics Carnival:
Pearl - 1st 800m and 1st long jump
Liam - 2nd high jump 
Bryan - 3rd hurdles 
Adut - 4th shot put and 4th hurdles 
Zoe - 4th 200m 
Each one of these students should be really proud of their efforts and accomplishments. We would especially like to acknowledge Pearl and Liam for qualifying into the Maribyrnong Division Athletics Carnival held early next term, we wish them all the best. 
ASRC Food Drive
St John's Primary School and our social justice leaders are proud to be running a food drive for the Asylum Seeker Resource Centre in Footscray. Please see the flyers below to know what food can be donated in your child's class. We will be collecting donations until the end of Term 3.
Thank you to families who have already brought in donations!
If you have any questions or would like to find out more, please do not hesitate to contact Jordan on jfry@sjfootscray.catholic.edu.au