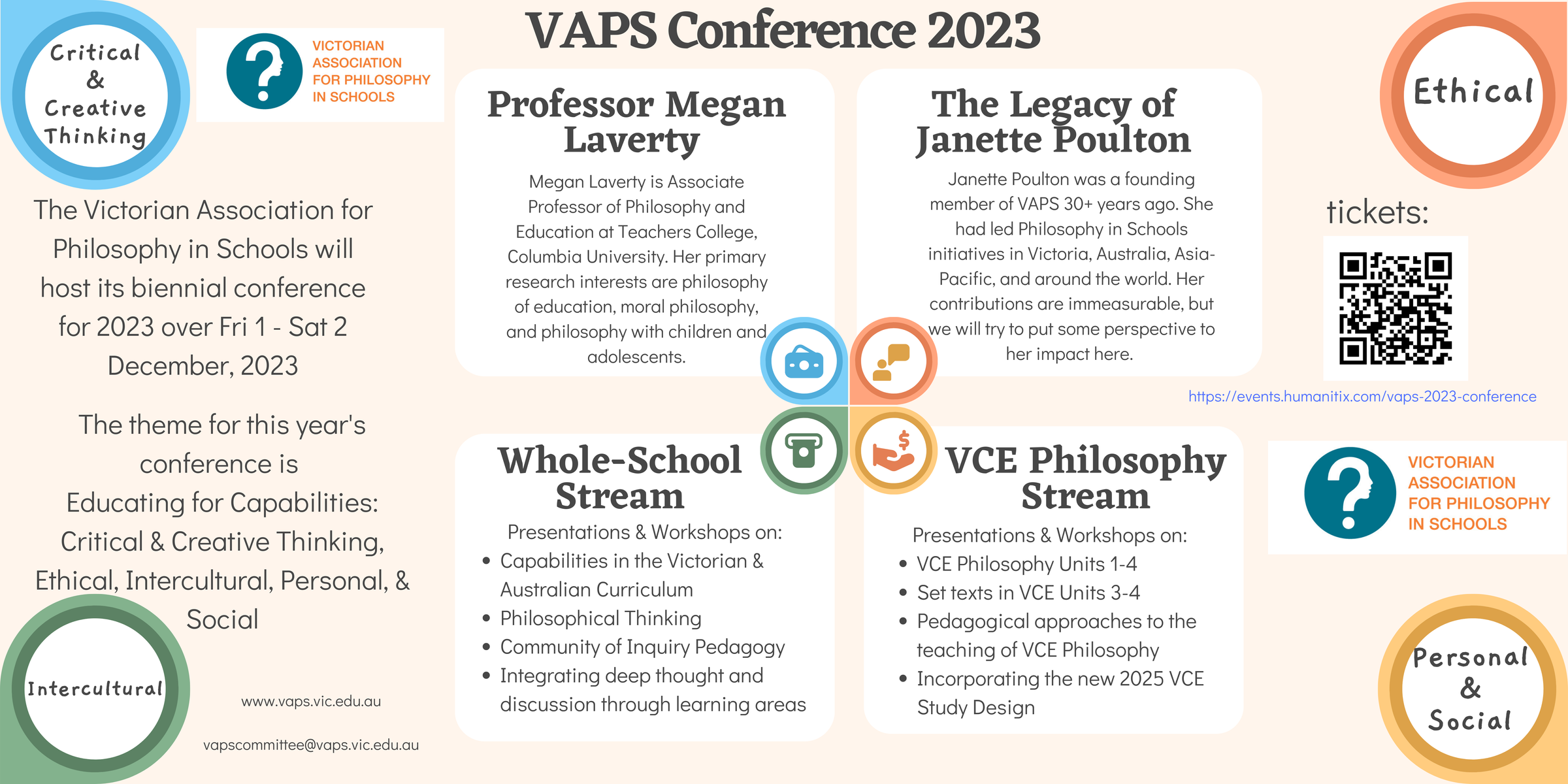 This newsletter is to release the program for the 2023 VAPS Conference.
Please see details for the conference and purchasing tickets below. On the next page you will find the full program.
The theme for this year's conference is
Educating for Capabilities: Critical & Creative Thinking, Ethical, Intercultural, Personal, & Social
The conference will have streams focussing on the pedagogy around philosophy in schools, curriculum connections through the capabilities, and a VCE Philosophy stream including exploring some of the new study design for 2025.
Tickets for the conference can be purchased here:
---