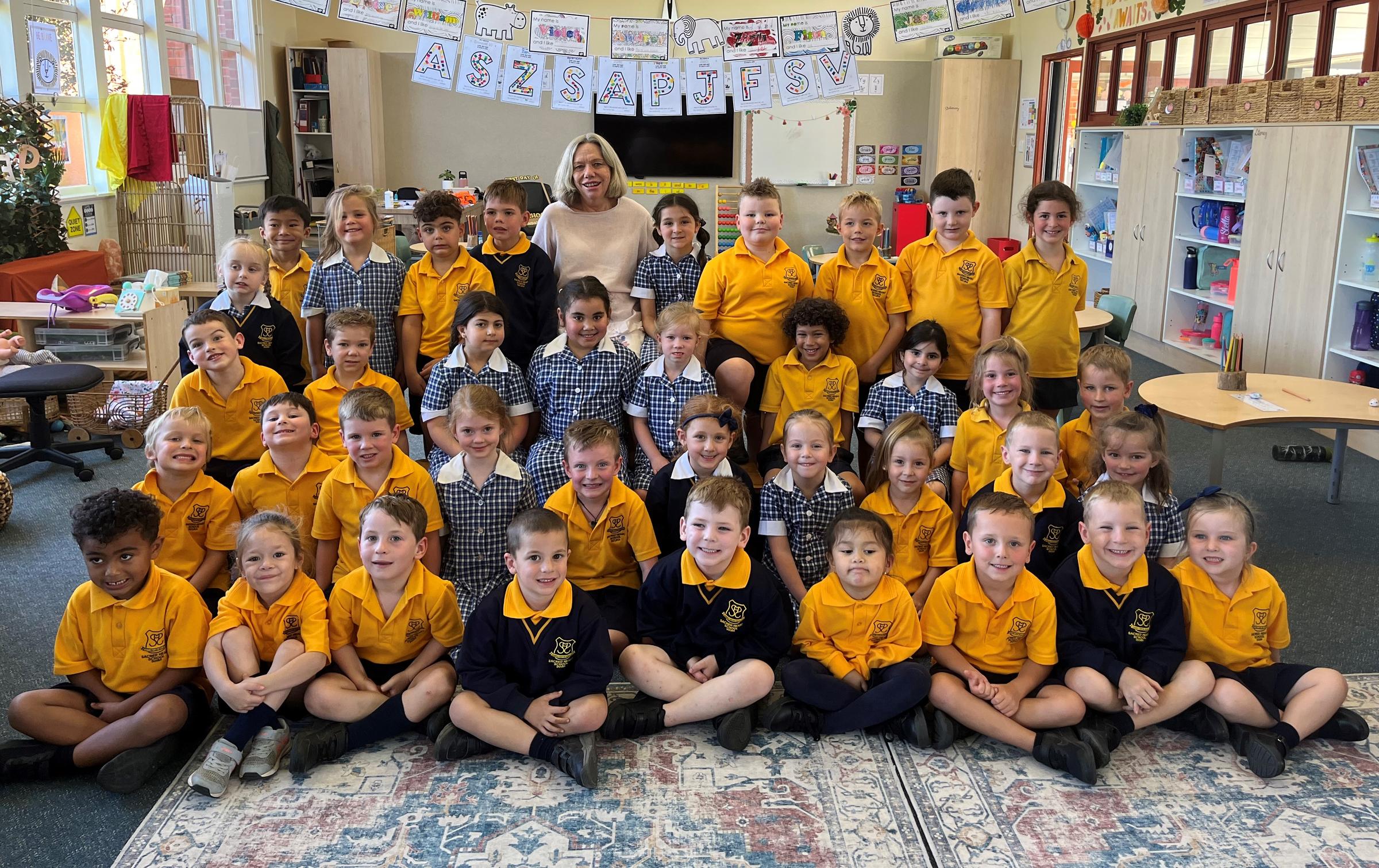 Message From Our 
Principal
Dear Parents and Caregivers,
Congratulations to all our children who received the Sacrament of Reconciliation last week and those who are receiving it next week. This is a very happy time for them and we thank all the families for supporting the children at home with the program and the Year 3/4 teachers for their support at school. A particular thank you to Dom Poppa for coordinating the program and ensuring all the children were prepared for their First Reconciliation. Please pray for the children receiving this Sacrament for the first time, that they may always find peace in the word sorry and know God's loving forgiveness. 
Last week lots of fun was had celebrating Book Week. Thank you to all the staff who made every effort to make books and reading so valued and so much fun with the many activities that were held. Thank you to parents for supporting us, whether it was coming to school to read your favourite story or helping children come dressed for the Book Parade.
This Friday is another very big day at Sacred Heart. We begin the day with our Blokes Breakfast and warmly welcome dads, grandfathers, and all father figures to come along from 7:30am onwards and enjoy breakfast with your child/children. Following the breakfast we will have our annual Athletics Day, commencing with marching at 9:05am. We have a full program throughout the day with everyone participating for their house, McAuley, Geary or Frayne. Each class has spent time preparing for all the events during the term's PE and are ready to do their best. As always, we warmly welcome families to join us throughout the day.  The Lion's Club is running a BBQ lunch with the proceeds going to Children's Cancer. During the day the winners of our major raffle will be drawn.
Remember as part of our Sun Smart Policy, a school uniform hat must be worn when outside from the start of September until the end of April. We ask that all children have their hats on Friday Athletics Day and for the remainder of the year. Children also wear a plain coloured t-shirt in their house colour for the Athletics Day. As they will be outside throughout the day, I ask that this is a sun smart top with a collar and sleeves. Thank you for your cooperation in supporting our SunSmart Policy. 
Last night Paul Bissinella [GV Principal's Consultant] met staff and SAC members to discuss the process of Principal selection and gain community input into the future directions of Sacred Heart. Over the coming weeks the position will be advertised and the school community will be advised once an appointment has been made.
I will be on leave for the coming week and Dom Poppa will be available as needed.
I'd like to wish all our dads, grandfathers and all the special men in the children's lives a Happy Fathers' Day. I'm sure your children will go all out to make Sunday very special for you. Happy Fathers' Day.
May the Sacred Heart of Jesus continue to watch over our school community and bless us always.
Pauline Hindson 
Principal 
---