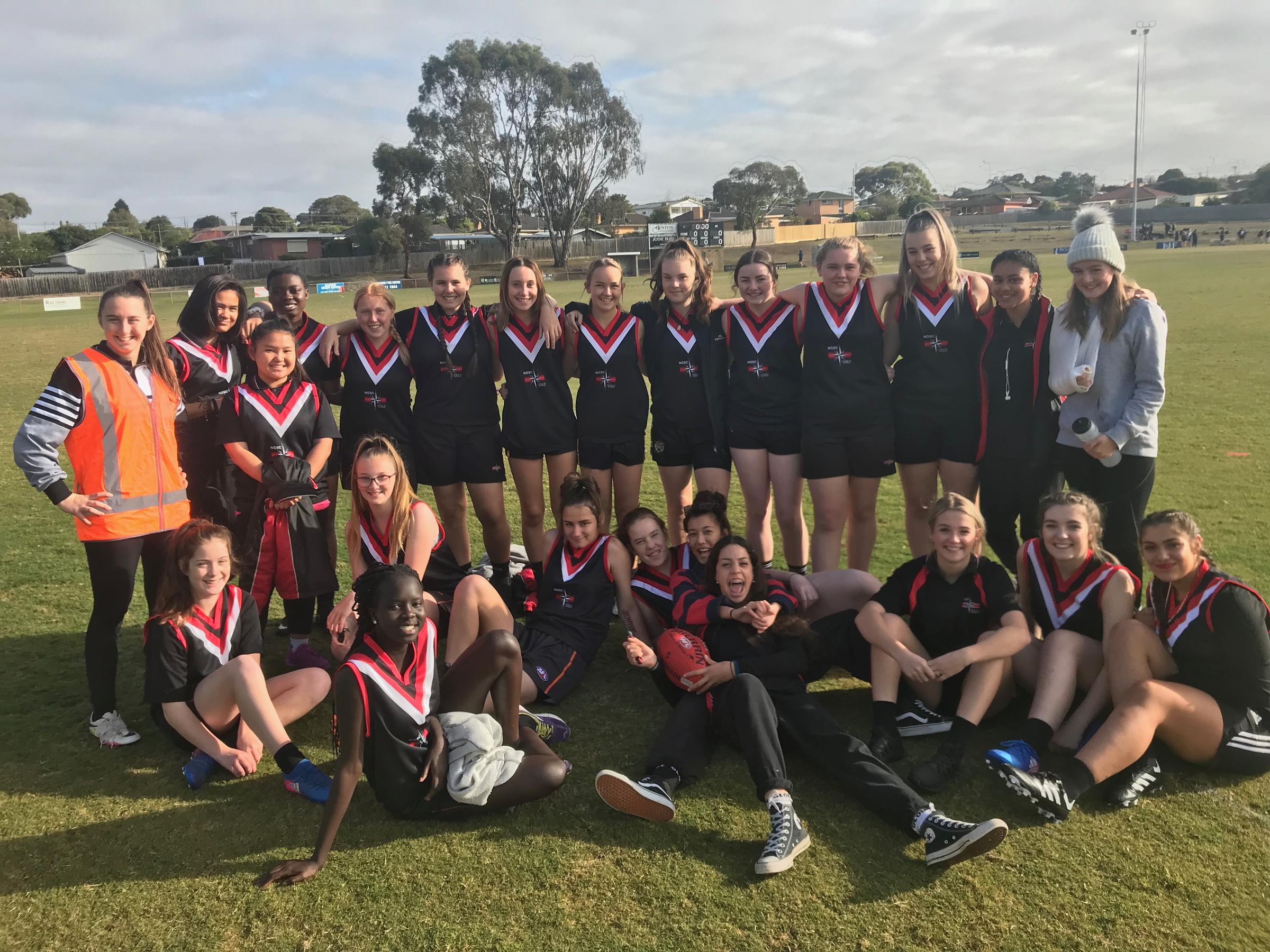 Fran Forsyth
Sports Coordinator
SPORTS SHACK
Borrowing Times: 12:39pm – 12:50pm
On the Borrowing Sheet record the Date, your Name, Home Group and what you borrowed.
Return Times: 1:25pm
Hand in borrowed equipment and have your name marked off. Any problems with returning equipment need to be explained to the staff at the Sports Shack.
Not returning equipment will affect you being allowed to borrow equipment in the future.
The Sports Shack is a great addition to the facilities for students, so let's make sure it runs smoothly.
Moira Nunn
Year 10 Assistant Coordinator
Junior Girls Inter School Volleyball
Congratulations to the team of Year 7 girls who competed at the Junior Inter School Volleyball in week 5. It was a great day and excellent effort from all students. They won two of three set matches, to make it into the Semi Finals. Unfortunately, we lost this to Matthew Flinders, who went on to win the tournament. 
I want to commend the students for their teamwork and sportsmanship throughout the day, rotating captains and positions on the court. MVP goes to Constance Shrimpton for her consistent efforts, respectful fair play, and achievements on the day. Well done to all of you and I look forward to seeing how you go next year.
Christos Kyvetos
Year 8 Girls Volleyball
On Monday 7 August, the Year 8 Girls Volleyball team aimed to claim the title of champions after missing out in the Volleyball Grand final last year. After winning convincingly in the 2 round robin games against Matthew Flinders and Surf Coast, 2 sets to nil, the girls were ecstatic and looking forward to playing off in the semi-final against Belmont. Some fantastic serving and team cohesion saw them again, win easily, 2-0 and move into a repeat of the 2022 Grand Final against Northern Bay. Both teams played a fantastic brand of Volleyball with many heart-stopping rallies. Unfortunately, Northern Bay was the stronger team again beating us by 2 sets to nil. I want to congratulate the girls on a great day played in fantastic spirit and wish them all the best for their future Volleyball battles.
---