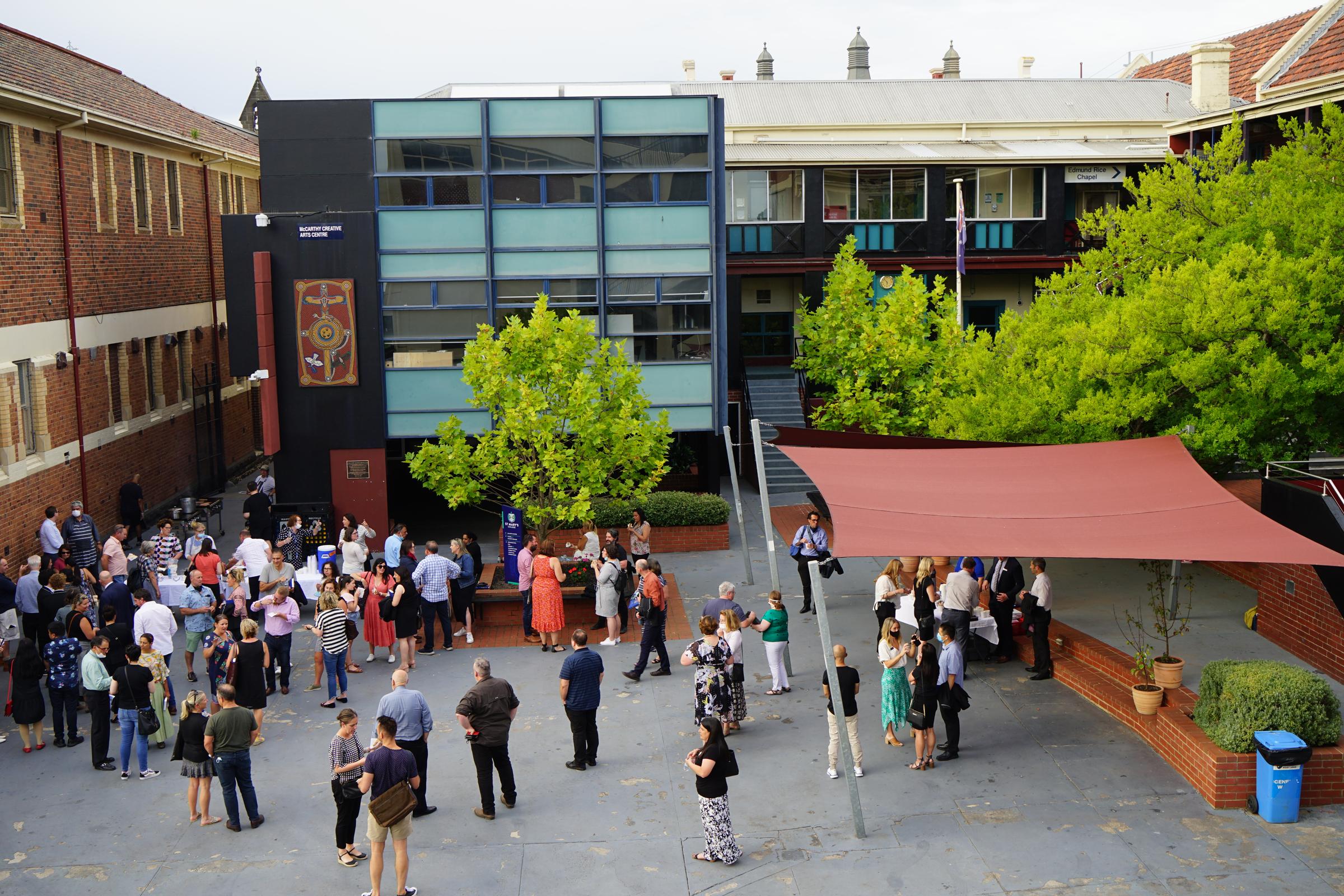 Notices
Business Manager | Andrew O'Brien
Campus Update
We are pleased to advise that over the holiday period we have upgraded new signage in and around both Campuses, including a new 5 metre backlit monument sign at the Main Entrance to the Presentation Campus. The second phase of the new signage will include further backlit signs on the Presentation and Edmund Rice Campuses as well as a 3.5 metre backlit monument sign on the corner of Dandenong Road and Westbury Street.  The new signage is expected to be completed during Term 2.
We also purchased 12 new ovens for the Food Technology area of the College.  We are grateful for the support of the St Mary's College Parents and Friends who funded the purchase of the new ovens. Staff and students are very excited about the arrival of the new ovens and they will certainly be put to good use.
2021 Fee Accounts
All 2021 Fee Accounts were due and payable by 31 March 2021, unless an approved Payment Plan is in place by this date.  
All families wishing to enter a Payment Plan arrangement should complete, sign and lodge a 2021 Fee Payment Agreement Form with the Finance Office as soon as possible.  
All payment arrangements must be finalised by 31 October 2021.
Documents in relation to Fees and Payment Arrangements can be found in the Parent Access Module PAM (SIMON) 
Camps, Sports and Excursion Fund 
2021 Applications are now Open
The Camps, Sports and Excursions Funding (CSEF) is a $225 annual payment to schools that can be used towards camps, sports and/or excursion expenses for the benefit of eligible students. 
To qualify for the CSEF your family must satisfy the following criteria or be an eligible beneficiary of one of the following cards:
Veterans Affairs Gold Card 
Centrelink Health Care Card (HCC) 
Pensioner Concession Card (PCC) holder, or 
be a temporary foster parent, or 
the student is 16 years or older and holds a valid concession card (such as a Youth Allowance Health Care Card). 
* A special consideration eligibility category also exists. 
For more information, see: https://www.education.vic.gov.au/about/programs/Pages/csef.aspx  
The CSEF is paid directly to St Mary's College and will be credited against your Fee Account at St Mary's College to contribute towards camps, sports and/or excursion costs for your child. If you believe that you may be eligible for the CSEF, please complete and return the CSEF Application Form, which can be found towards the end of the newsletter.
Business Manager | Andrew O'Brien