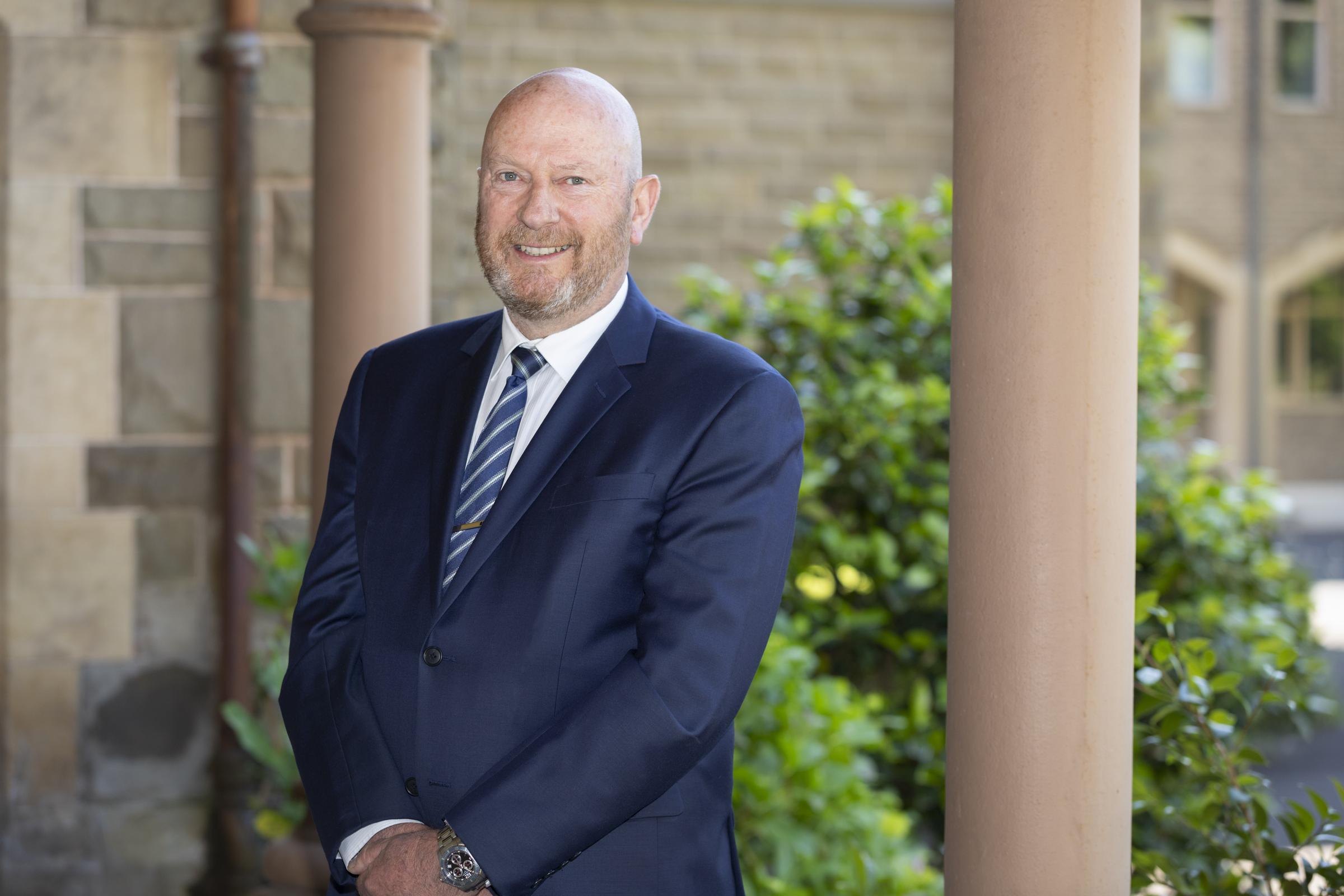 Like many Australian families, this week the College will participate in one of the more significant events in our national calendar, the commemoration of ANZAC Day, a most important celebration of our national identity. During my lifetime ANZAC Day has become more than a commemoration of those fateful events on the beaches of Gallipoli, becoming a time of national reflection to give thanks for the many sacrifices made in all conflicts and wars Australians have participated in.
At St Mary's College we will mark this day on Friday April 23 by undertaking a Remembrance Service in Logue Hall.  This has become an important annual event for us. This year we are delighted to be joined by Ms Trish Hodda who will address the College. Trish is a 32-year veteran of the Royal Australian Air Force, having attained the rank of Flight Sergeant. We are privileged to have this pioneering woman of the Australian armed services here with us as she reflects on the history of ANZAC, shares some of her first hand experiences, and to connect our past, with our present and our future.
This College event holds significance for us because it brings together the old and the new, in special recognition of the ANZAC spirit. As has been the case in the past, this year, Old Collegian veterans will join us to participate in this important event. Over morning tea, we will no doubt hear the powerful reminiscences as if the events they describe only happened yesterday. We will take the opportunity at this time to also hear from Ms Hodda who will address this group. I am proud also to say that our College Band, under the guidance of Mr David O'Meara, will perform at our Remembrance Service and at the Caulfield RSL ANZAC Day Dawn Service on Sunday. 
We are constantly reminded of the critical role we play in the formation of our young men and women and are acutely aware of the need to take a great deal of care with our ANZAC Day celebrations to make certain we are delivering the right message to our students.  We will give thanks for the great deeds of past students of the College, and hope the current incumbents hear the message of the need to influence events in their world, and that whether it be small or large they choose peace and joy as their default.
I was pleased to receive in the final week of Term 1 confirmation that our application to become a Respectful Relationships Partner School was successful. My thanks to Director of Students, Mr Chris Pye who is leading the implementation of this vitally important program in our College. 
Finally can I again acknowledge our amazing Parents & Friends Association for their very generous donation of 12 new stoves for our Food Technology learning area. I can assure you they are gratefully accepted by Mrs Saundry, Mrs Matinelli and all the girls and boys who use this facility. I think the purchase of these may have led to a moment of karma this week on the television program MasterChef, when a former PCW student, Wynona Davies, class of 2011 and Xavier House Music Captain made it through to the final 24. Surely Wynona must now be our MasterChef favourite!