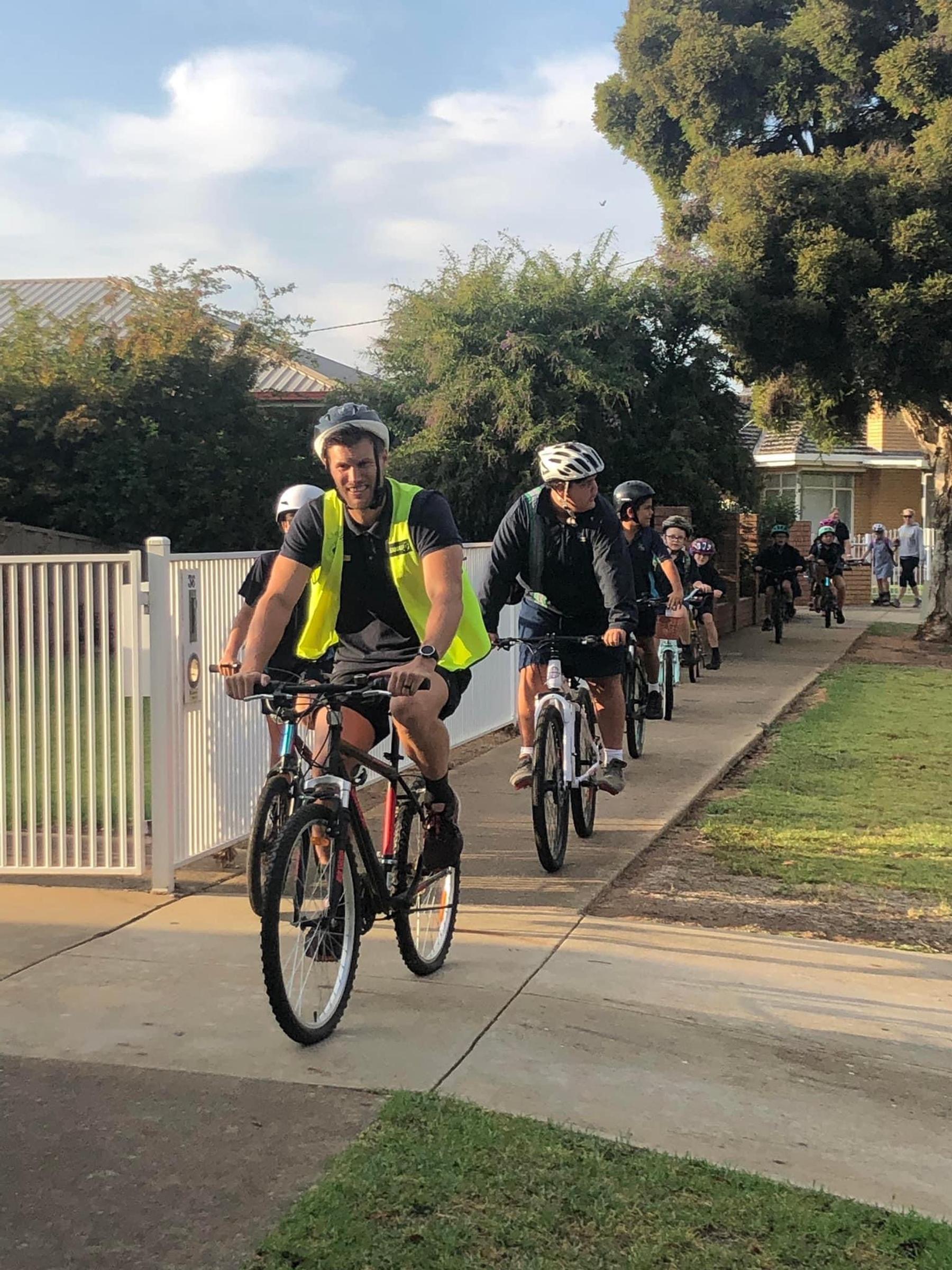 Dear Parents and Guardians,
As we come to the end of Term 1, I wanted to take a moment to reflect on some of the highlights of the term.
Firstly, I would like to congratulate all of our students who participated in the P-10 Cross Country event. It was fantastic to see so many students pushing themselves to achieve their personal best, and the positive attitudes displayed by all students were truly inspiring.
Our Year 7 students also had an incredible time at camp, where they had the opportunity to bond with their peers and develop valuable life skills. The students tackled a range of challenges, from abseiling to team building activities, and I have no doubt that the friendships and memories made on camp will stay with them for years to come.
In addition, our Teams Tennis competitions were a great success, with students from across the college showcasing their skills on the court. I was impressed by the level of sportsmanship and teamwork displayed by all teams, and it was fantastic to see so many students getting involved in physical activity.
School Uniform
As we approach Term 2, I wanted to remind everyone of our school's policy regarding sun safety. While the weather may not be as hot as in previous terms, it is still important to protect our students from the harmful effects of the sun.
Our school requires all students to wear a hat when participating in outdoor activities during Terms 1 and 4. However, during Term 2 and 3, hats are not mandatory unless the weather becomes excessively hot. It is to be implemented whenever UV Index levels reach 3 and above. In Victoria, average UV Index levels are 3 or above from the beginning of September until the end of April. Therefore, we will monitor and encourage SunSmart practices, if these conditions present. 
We also encourage all parents to take steps to protect their child from the sun, such as applying sunscreen before coming to school, wearing protective clothing, and ensuring that their child stays hydrated throughout the day.
Our college takes sun safety seriously, and we are committed to providing a safe and healthy learning environment for all our students. We encourage all parents to support our efforts by reinforcing the importance of sun safety with their child and ensuring that they are adequately protected from the sun.
Thank you for your support and cooperation.
Lastly, our parent teacher interviews were a valuable opportunity for parents/carers and teachers to discuss the progress of their children and set goals for the future. I would like to thank all parents and carers who attended these interviews, and I encourage those who were unable to attend to reach out to their child's teacher to discuss their progress.
As we move into Term 2, I am excited to see what our students will achieve. Something to be aware of are the Term 2 public holidays and upcoming curriculum days which are listed in our important dates calendar. There will be no student supervision on these days. 
I wish you all a safe and restful break, and I look forward to welcoming everyone back in two weeks' time.
Best regards,
Billy Barnes
Primary Principal