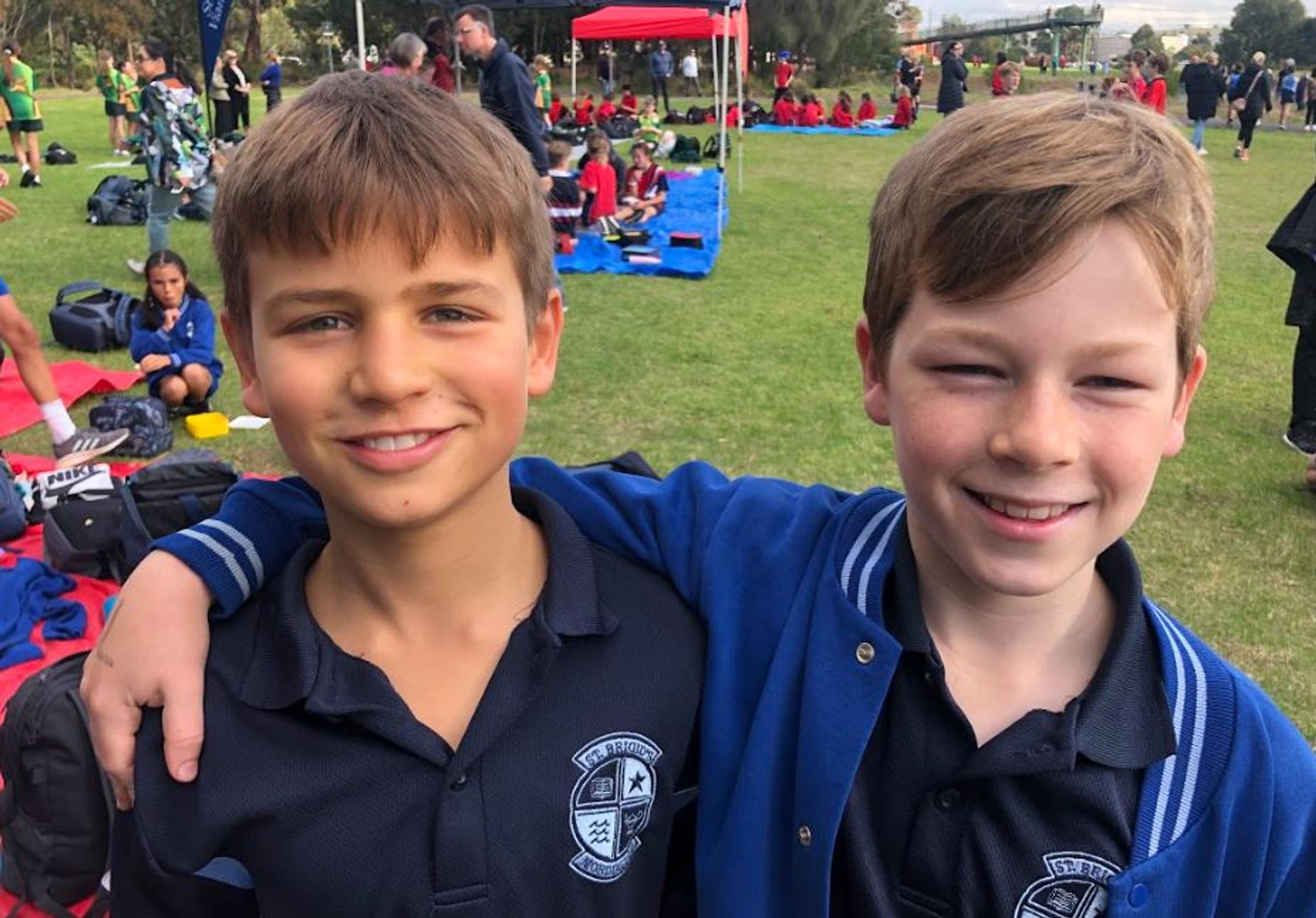 Dear Parents and Friends
Thank you for a great, but busy week - Cross Country and Naplan have taken up a good proportion of the week. 
WINTER AND COVID
The winter season is starting to settle in  and we have had quite a few student and staff absences, with illness' other than COVID. If your child is sick, please keep them at home as this will help with the spreading of different infections.
At the time of writing we have not received any more RAT kits (we gave out RATs last week which where for this week and next week), so we may not have to test twice a week as is the recommendation at this time. Once I hear any more news I will let you know. Thank you for all the support you have given the school in relation to this ongoing Pandemic. We have worked very hard to keep each other as safe as possible. 
EUCHARIST 
Please keep our Eucharist candidates in your thoughts and prayers as they celebrate their Eucharist on Sunday at 1pm. 
REPORTS & STUDENT LED CONFERENCES
School reports will go home to families at the end of Term 2 and for the first time in two years we will have a "normal" school report with no Covid Layer, which is exciting news for us. 
As required, we also have Student Led Conferences at the end of Semester One. However, due to this term being a very short term (9 weeks) and we have our School Review process booked in for the last week of term, we will have our Student Led Conferences in Week 2 of Term 3 (Tuesday 19th July and Wednesday 20th July). 
REVIEW
Every four years schools go through a School Improvement Review. An outside "Reviewer" comes to the school and looks at what we have done that is working well and what we can continue to work on to ensure the success of our children in relation to academic, wellbeing and their sense of belonging to the school . There are 2 parts to the Review Cycle:
Victorian Registration Qualifications Authority (VRQA) (Compliance) - Our Reviewer (Trish Cowling) will be visiting us at school next Tuesday 17th May to conduct the VRQA assessment to ensure we are compliant with all aspects of education.
SIF Rubric (curriculum) - Trish will then return in Week 9 to continue with the review process and will be looking at what we are doing in relation to Religious Education, Learning and Teaching, School Leadership, Community and Wellbeing. 
CROSS COUNTRY
Congratulations to our Cross Country Team who came 1st in the Handicap Division. The staff who attended the event could not praise our children enough for their sportsmanship and behaviour on the day.  We are so very proud of each and every one of you who participated in the event.
Congratulations to Roman, Tess and Maria who will now represent St Brigid's at the Division Cross Country on Tuesday 31st of May.
CAMP PROGRAM
Our teachers have started to finalise the camping program for our Foundation to Year 3 students.
The following dates are when the children will stay back at school and spend some time with the teachers and their friends.
Foundation - Thursday 11th August - Students will stay at school until 5.30pm
Year 1/2 - Thursday 13th October - Students will stay at school until 8.30
Year 3 - Thursday 23rd June - Students will stay at school until 9.00pm.
More information on the activities will be sent out closer to the time via the Operro Form. We will keep you updated.
NAPLAN 
This week has been NAPLAN week for our Year 3 and 5 students. The staff and students have done a wonderful job in preparation for the tests. For the first time this year, we have done all tests via an online module (except Year 3 writing). The children seemed to manage the new way of testing very well. The testing finishes on Friday this week. Catch up tests will be completed on tomorrow and next week for those students who were absent for the tests.
FOUNDATION 2023
Our Enrolments are open and we are conducting tours so please let your family and friends know.  A reminder to our current families, if you have a child starting school next year, can you please get your application forms in as soon as possible.
SCHOOL ADVISORY COUNCIL MEETING
Our next School Advisory Council meeting is on Tuesday 31st May at 7.00pm, onsite at school. Everyone is welcome to attend, but could you please let Tracey in the office know if you are attending so we know where we need to meet and if we need to photocopy any information for the extra people who attend. Looking forward to seeing you there.
SENSORY GARDEN
We are now at the stage, where we will very soon start to turn some soil. Thanks to Dan who has created a lovely design which will be a great space for our children to spend time in.
MOTHER'S DAY BREAKFAST
It was so wonderful to see so many of our Mother's enjoying our Mother's Day Breakfast last week.  Once again we were lucky with the sun shining on us again.  The Coffee Caravan was the first port of call followed by a beautiful breakfast in Brigid Hall.  We had over 100 Mum's for breakfast.  A HUGE thank you to Tania Cardamone for organising the breakfast and to our other parent helpers on the day - Sharon and Glenn Cann and Louise Walters.
Have a wonderful rest of the week and enjoy the weekend. Stay safe and healthy.
Yours in partnership
Wendy Sullivan
Principal
---