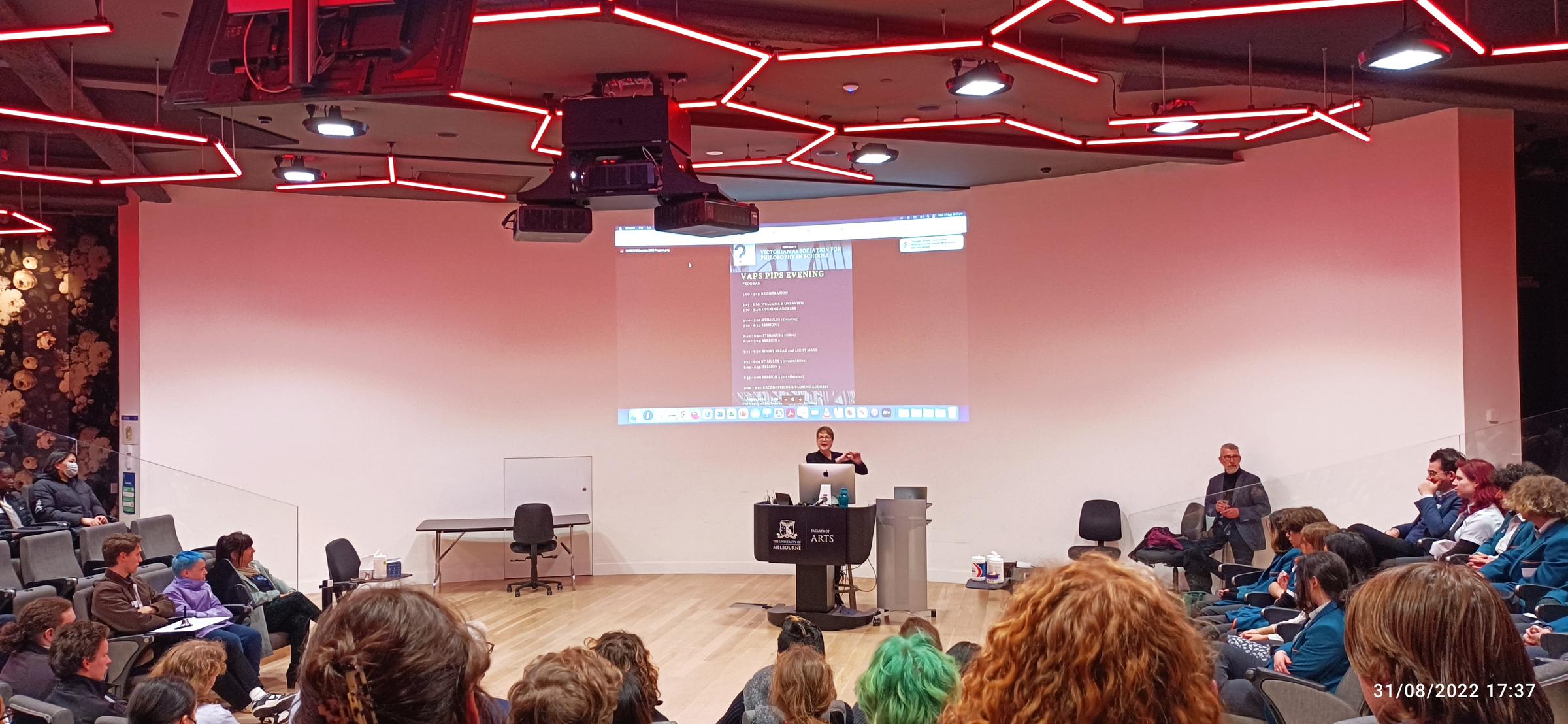 VAPS is happy to announce a new kind of PIPS Event for 2023.
VAPS will offer a 3-day Philosophy Camp in collaboration with Soverign Hill.
We are currently have the maximum number of schools we can cater for, but if interest, please still fill out the EOI form so we know that you're interested, either this year of in future years
This camp will run for 3 days and 2 nights, Monday – Wednesday, 20-22 November 2023.
We anticipate 6 schools attending with 10 students each. Similar to all of our other PIPS events, we will incorporate mixed-school groupings for activities in philosophical inquiry used expert facilitators. 
VAPS has pre-filled documentation relating to the camp that will meet DET school requirements. You can use these to pitch the camp to your school leadership team.
Safety Outline & Risk Assessments (Narmbool) 
Please fill out this booking / tentative-booking form here to express interest in attending