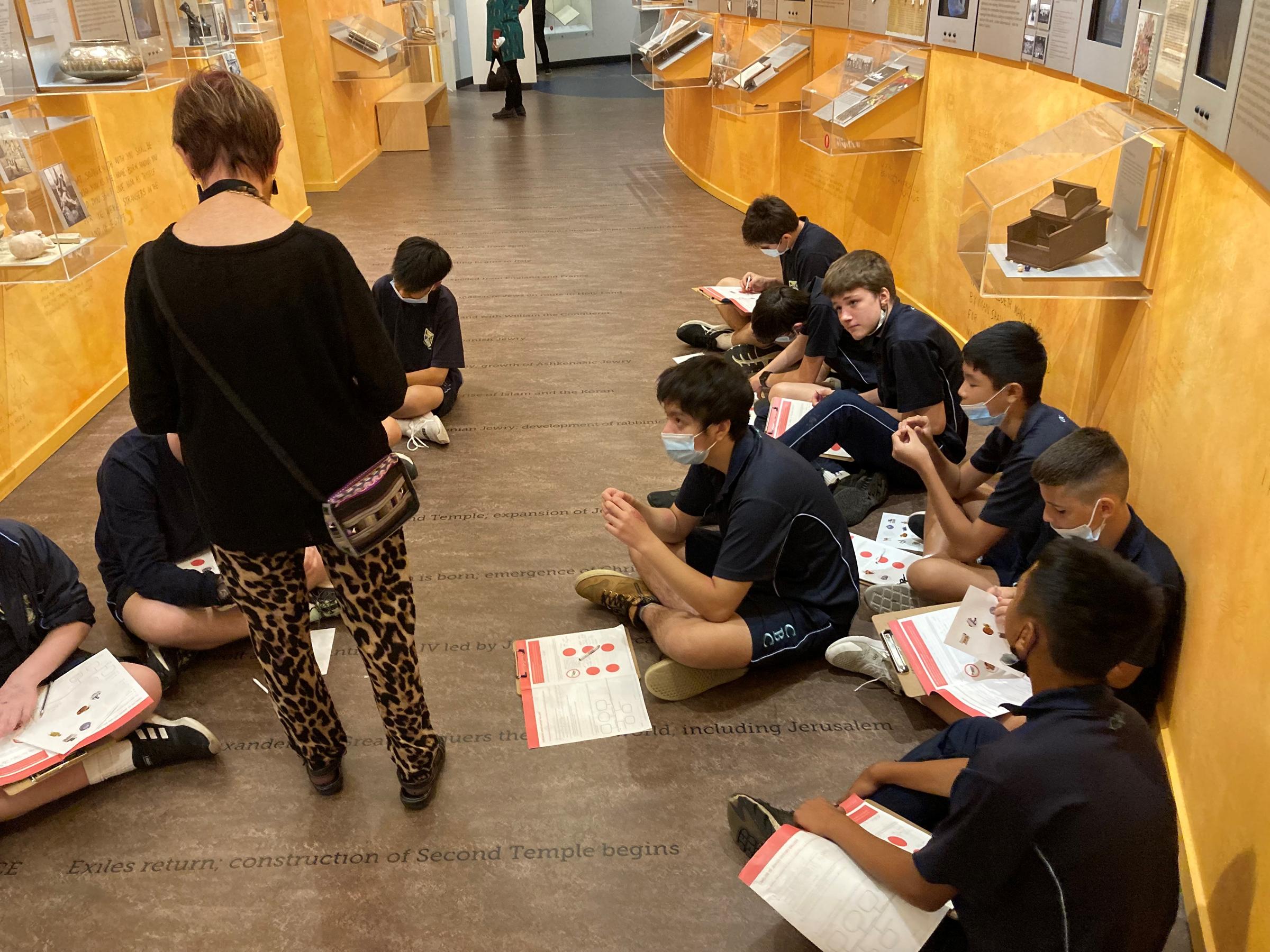 On Tuesday 29 March, our Year 8 students had the opportunity to take time out for their Retreat Day. The focus of the day was the Jewish context of Jesus which we have been learning about in Religious Education. In light of this, the day started with a reflection and prayer at school followed by a morning tea tasting some delicious traditional Jewish baked goods. Following this, one group walked to the Jewish Museum in Alma Road for a guided tour to consolidate on learning in the classroom.
They learnt more about the Jewish faith and what life was like in Jesus' time. The other group spent some time listening to Fr Jerome about how Jesus used parables to teach people how to live and how they were stories that people could relate to. 
A parable teaches moral lessons about how Jesus wanted us to understand the mistakes people can make and how we can following his teachings. The groups then swapped activities after lunch. Overall a enjoyable day to take time to reflect and learn about others and the context of our own Catholic faith.
Reflections from our Year 8 students:
What I liked most about the Year 8 Retreat was the new things we learnt such as the different holidays and the difference between a church and a synagogue. The Jewish Museum visit was good because of the variety of what we learnt. On the day I learnt about the day of Chanukah and Shabbat. What I found most interesting was the synagogue and row you have to wear the head coverings and the layout of the seats. Jack P. 
I liked the museum the best and the people who helped us learn. The Jewish Museum was the best part of the trip. On this day I learnt about the different religious things that Jewish people do.
Josh F. 
What I like most about the retreat was learning about a different religion, from my own. One with different customs and demands. The Jewish Museum was interesting as it was informative, and we got to practise a few things of it. On this day I learnt the customs of the Jewish religion such as the Passover for example. What I found most interesting was going to the synagogue. Oliver J.
The Jewish Museum visit was informative as I learned that Jews weren't just people who fled but they fought for their rights. Aidan S.
The thing I liked the most was the Room of Cultures because it was interesting and had lots of information. The Jewish museum was fun because we learned lots about their culture and history.  Lucas B.
Identity Coordinator | Jane Marandu
---