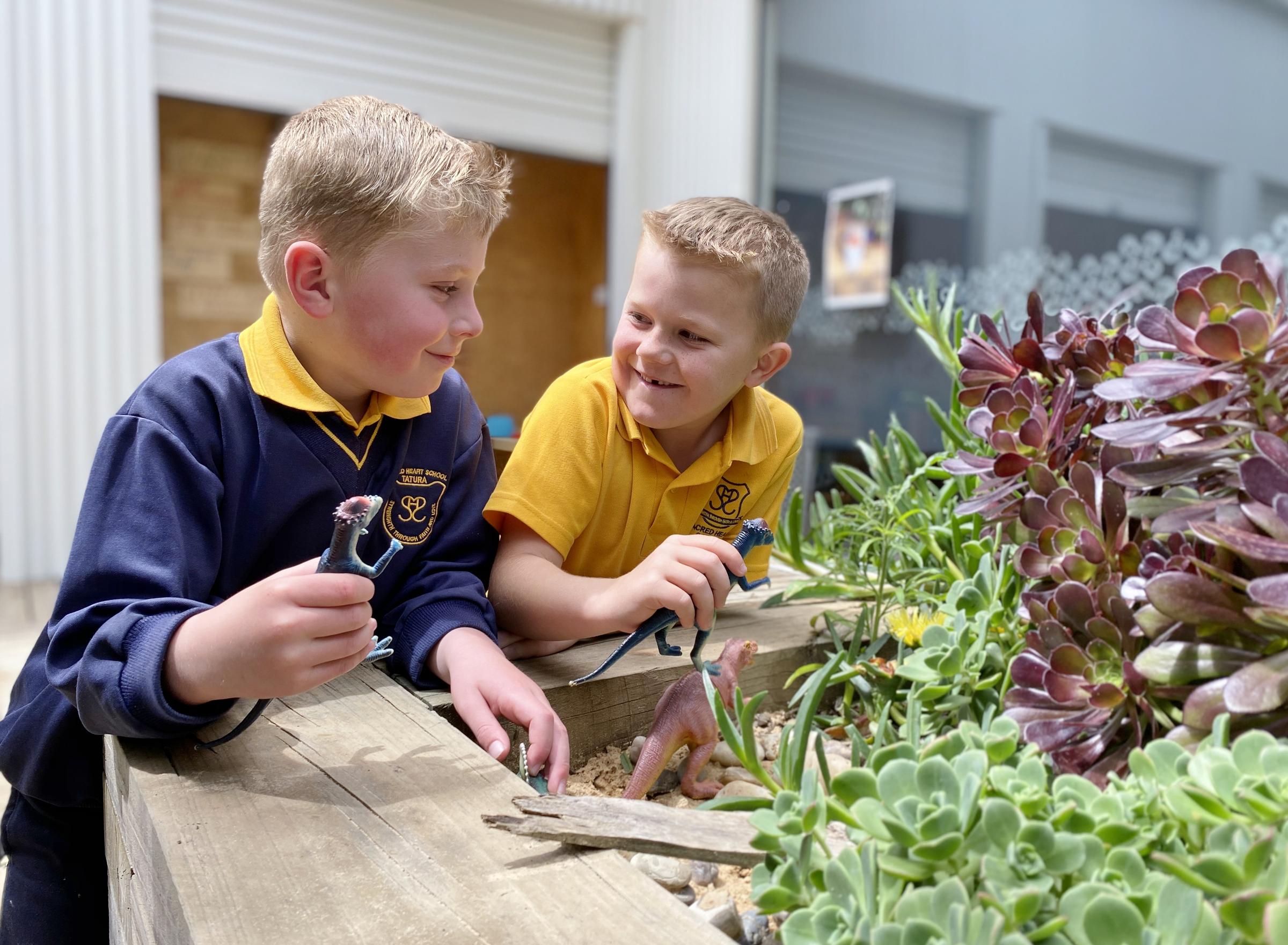 NEW - Italian
Foundation students loved reading the story Mr. Chicken arriva a Roma. Here are some of the exciting things he did and wonderful places he visited on his trip.
Grade 1, 2 & 3/4 learnt about the months and seasons.
Grade 3/4 & 5/6 have been showcasing their creativity while learning about the Leaning Tower of Pisa and the Colosseum. Take a look at some of their amazing drawings.
NEW - Years 3/4
We have loved having our students in years 3 and 4 back on Tuesday and Wednesday. Our rooms have been a hive of excitement as we all catch up after 7 long weeks! Procedural texts have been our focus in Literacy. Yesterday we followed a procedure and made lemonade. Today we improved a procedure that allowed us to give more detailed and specific instructions to make a sandcastle. It was a lot of fun! 
The students have taken wearing masks in their stride and we cannot thank the families enough for their support and positive encouragement with this - thanks! 
At the end of last term we had a science day where the students performed many different experiments and wrote about them. It was very interesting to see how certain chemicals react when mixed together!! Fortunately, there were no explosions - only some stained hands from the food dye!!! On the last day of term we had a combined 3/4 Google Meet and were surprised with a visit from Mrs Bradbury and Lily. The students loved catching up with Laura and seeing Lily for the first time. It was also Footy Colour's Day so we all dressed up in our footy or sporting colours to celebrate. 
We have 6 more days of Remote Learning and then hopefully we can be together for the rest of the term. Our Google Meets will now be at 9:15am in order to continue a similar routine to being onsite at school and ensure a smooth transition between Remote Learning and Face to Face Learning.  An email will be sent to families. 
NEW - Years 5/6
We have been studying Poetry 
An element of poetry is rhythm
Most poems are supposed to be read aloud. Because of this, many poems have a regular rhythm.
Rhythm is the measured flow of words and phrases in verse or prose.
Rhythm is the patterned and regularity use of language features.
Rhythm is the flow and the beat of the words as you say them.
Here are some of our attempts:
There once was a dog named Ella,
She had to use an umbrella,
She was very cold, 
And looking very old. 
There once was a snake 
Who made a big mistake,
So, he went to the lake 
To say sorry to his good old mate.     
When the sky turns grey, 
the same person ruined a good day. 
Your hands begin to freeze up,
and you've just had enough.
Feel you will never be happy again,
or you lost your best friend.
Even the happiest memories are too sad,
and all the pressure makes you mad.
But you know you'll be ok, 
well at least some day.
you know you'll be alright,
Just maybe not today.   
I have a cat
My cat likes naps
She also likes to lay on my lap
She climbed on the couch 
She fell off and went splat
I picked her up
Oh no my mat. 
I have voices in my mind, 
and they here from time to time. 
They argue and they pout, and they let it all out.
 But they are here and here to stay, 
and I wouldn't have it any other way.
---