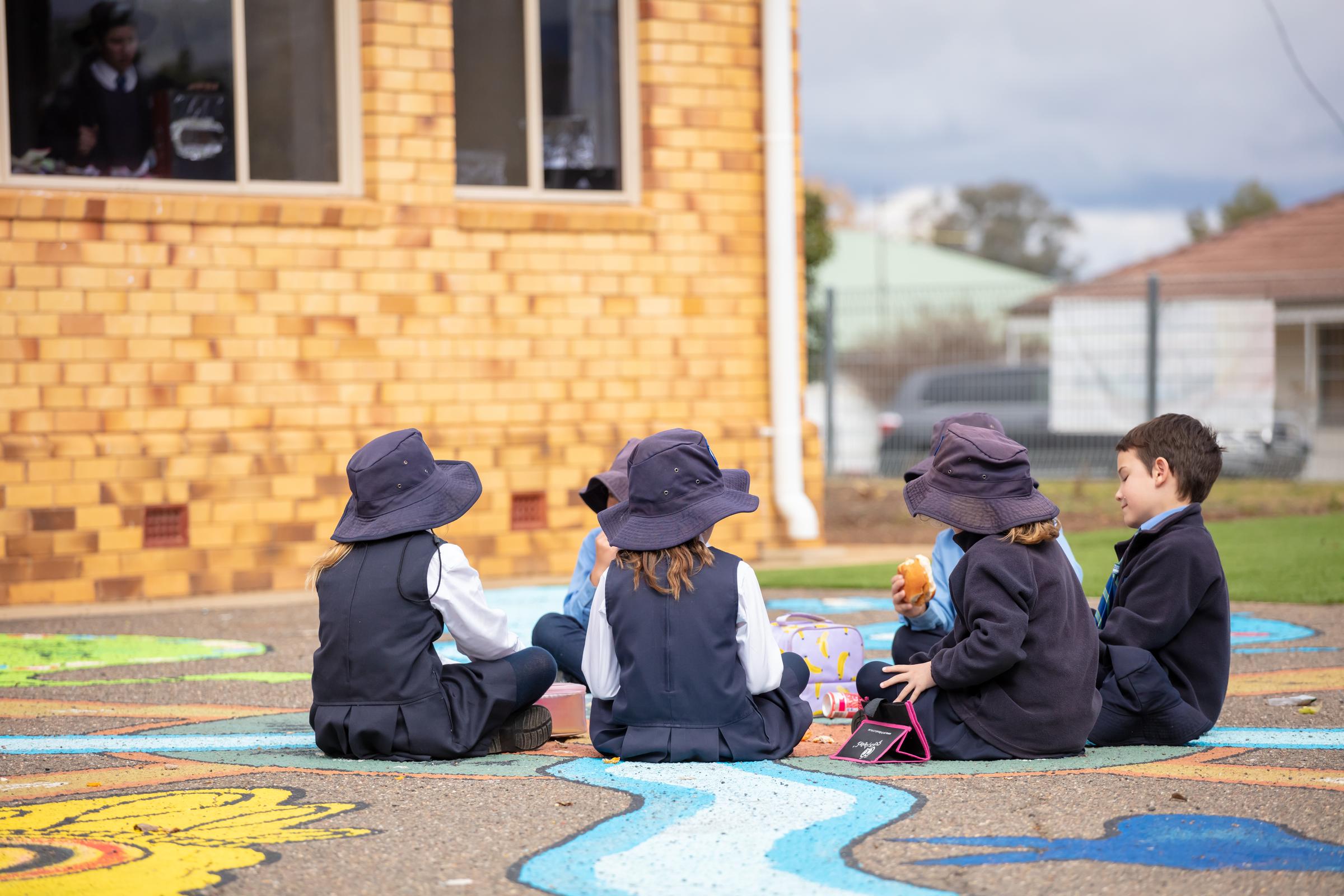 Lace Tying Lessons
St Michael's students welcomed some special presenters from Ascent Footwear to our school on Thursday, November 3. Anthony and Allan gave each child a shoelace pencil case and showed the students how to tie their laces. The shoelace pencil case has special colourings on the laces to assist the children to find success. There are many children that find this skill challenging throughout our school. With the popularity of velcro shoes for younger children the opportunities to practise have become more limited. This was a great opportunity for students to grow their confidence and practise persistence and resilience. 
Make sure you ask your child to show you their new skills!
Edward the Emu
K-2 arrived at the Marsupial Park and were split into groups to walk around and see all of the beautiful animals at the park. They saw many emus and got to hold an empty emu egg and feed the emus lettuce. The children also walked into the kangaroo enclosure and saw heaps of kangaroos resting in the shade. Finally, the children saw different birds in the bird cage and a massive peacock was walking around the eating area.
The students then travelled to the TRECC to watch the 119th show of MonkeyBaa Production's 'Edward the Emu'. The cast used life-sized puppets and stage props to tell the story of the popular kids book by Rod Clement. It was very interactive and hilarious. The cast even spent time answering some questions! 
St Michael's Catholic Primary School - Advice regarding New Payment Methods available
Dear Parents & Carers 
St Michael's Catholic Primary School is currently transitioning to a new finance system.  The change will include new ways in which you can make payments to the school, including Bpay, CompassPay and EFTPOS.  Current direct debit options will still be available for a limited time. Our current school bank account will be closing and therefore we will be asking parents to make payments to the school via one of these new functionalities.
Soon you will receive your new Fee Statement and included on the Statement will be your new Bpay payment details.  You can easily set up regular payments from your bank account to the new school Bpay account.
You can also make payments for School Fees and Events via the Compass App.  Please contact the School if you require assistance with the App.
Our School now also has EFTPOS facilities available.  This means you will be able to make payments or purchases over the counter at the School rather than relying on cash. Should you have any questions or require assistance please do not hesitate to contact the school on telephone 02 6785 1757 or visit the office.
NSW Government School Travel Newsletter Term 4 2022
Please see attached document regard school travel
---