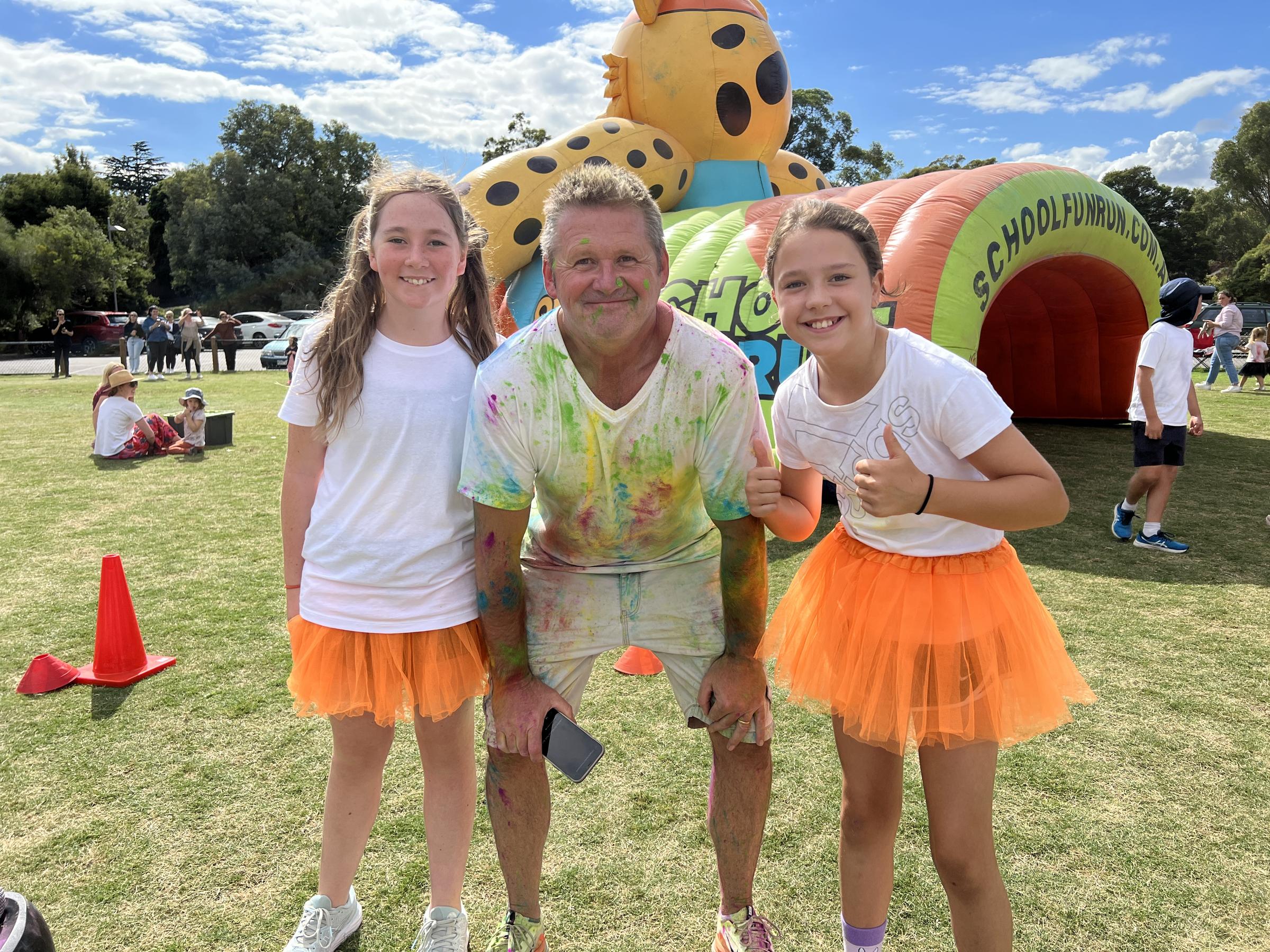 Dear Parents and Carers,
First of all, don't forget to come along to St. Cecilia's tomorrow to vote in the Federal Election! Make sure you tell your family, friends and neighbours to do the same. They can enjoy a Democracy Sausage and buy a yummy cake at our cake stall. 
Thank you too the many parents who have have donated a cake or signed up to help with the BBQ and cake stall, commencing at 8am. Your contributions are greatly appreciated!
A special thanks to Katherine Aldcroft, Andrew Maxwell and Chris Knott who have coordinated much of this initiative. 
Federal election news 
Catholic education election report card on major parties 
Catholic education has released a federal election report card assessing the responses from the major political parties on education priorities. 
The report card assesses the Coalition, Labor and Green's responses to the priorities of:
Genuine school choice through fair funding and ensuring affordable contributions from families
Enabling faith-based education through religious protections
Improving capital funding
Support for delivering national priorities such as quality teaching, early childhood education, mental health and wellbeing programs and Closing the gap initiatives for Aboriginal and Torres Islander students
National Catholic Education executive director Jacinta Collins said the report card shows the Liberal National Coalition and Labor are on par in addressing Catholic education's priorities, particularly on school choice. 
"We are fortunate that both major parties continue to support genuine school choice in Australian education and are committed to families who choose a Catholic education for their children," Ms Collins said. 
Responses sought from key independent candidates are also being evaluated.
The full report card and major party responses is available via www.ncec.catholic.edu.au/federal-election-2022
Authorised by J Collins, National Catholic Education Commission, Level 3, 156 Gloucester Street, Sydney.
Rapid antigen tests update
I would also like to let you know about changes to the provision of rapid antigen tests (RATs) in our school for the remainder of Term 2.
RATs will continue to be distributed to you as they have been throughout this school year for the remainder of this term.
However, from Monday 23 May 2022, we do not recommend that your child complete a RAT twice a week as previously advised.
RATs will continue to be required by students who are household contacts to attend school (five negative tests over a seven-day period) or who have symptoms.
The ongoing supply of RATs to families in our school will ensure that parents and carers have tests should they need them if their child is a household contact or has symptoms.
Families must continue to notify the Department of Health and the school if their child returns a positive RAT result. Additionally, you should inform us if any of your children are household contacts.
Thank you to all families who have gotten their child vaccinated. Vaccination continues to remain the best way to protect students and staff in our school.
Getting vaccinated is easy and bookings can be done via the Department of Health's website https://portal.cvms.vic.gov.au. If you have any questions about the vaccines, I encourage you to speak to your GP or a health practitioner.
Thank you again for your ongoing cooperation and support during this time.
2023 Enrolment Process
Numbers are building rapidly for Foundation 2023
We have provided many school tours for prospective parents already this year for Foundation 2023. The level of enthusiasm and interest is enormously encouraging.
This note is simply a check in to see that we have accurate numbers of siblings that are intending to commence Foundation next year at St. Cecilia's. Several families have indicated that a sibling will be commencing but have not yet submitted an enrolement form. Please ask for one at the front office or download one directly from our school website. 
Our school tours for Term 1 were fully booked and our enrolment numbers for foundation/prep 2023 are building quickly. If you have a child starting school in 2023 please ensure you have submitted your application form asap! (available on our website).  http://www.scgleniris.catholic.edu.au/ 
If you are a current family and intend to enrol your child into Foundation next year, please complete this short form if you haven't already done so. 
Parent Function
The Parent Function is finally happening this year, get your Early Bird Tickets today!
The theme is set. Studio 54 DISCO!
The DJ is booked!
Drinks are ordered from Deeds Brewing!
The food is ordered!
Have you got your outfit ready?
Only hours left to get your early bird Parent Function tickets!!! 
Don't miss out. Cut off at midnight tonight. 
Get your tickets today via the link https://www.trybooking.com/BZGVO 
2022 St Cecilia's School Fair
The Fair date has been set - make sure you put Saturday, 22 nd October 2022
in your diaries now. The Fair will return to being a whole community event this year,
 which is very exciting!
The rides are booked and planning and preparation is underway.
Please click on this link below for more information.
Warm regards,
Marty McKenna
Principal