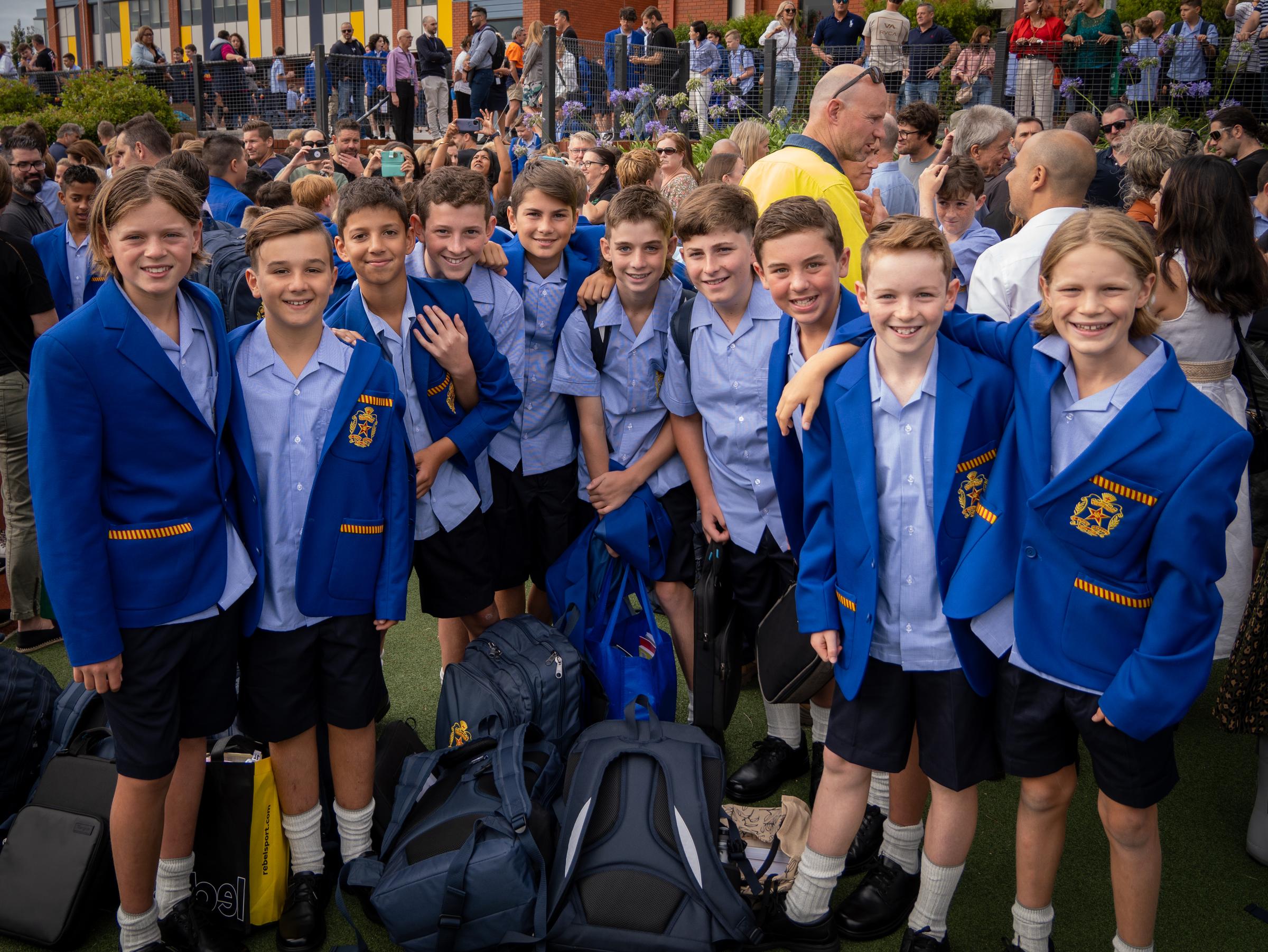 Our 2023 Year 7 students have settled into life at St Bede's incredibly well. 
Navigating their Campus, adjusting to the expectations of high school classes - so many new things to learn! The students have joined the community with enthusiasm, greatly supported by a stellar crew of homeroom and class teachers, as well as a team of highly engaged Year 12 College Leaders. 
The Junior House Athletics was an exciting opportunity to compete in events and support their new houses. We saw a lot of student participation on the day; not even the rain could dampen their bright smiles and energy. 
Tutor Groups 7.9 and 7.1 were the first Homerooms to go on camp to Phillip Island. The students thoroughly enjoyed their experience, exploring the rock pools around the island and some fairly intense games of table tennis at Cyprus Lodge. They were even able to catch a few whiting and snapper on a fishing charter around Western Port Bay, which they cleaned and cooked for dinner. There were some great catches, (some of which were stolen by a local seal with a large appetite), but the excitement and comradery of the students was great to see. 
Here's to continuing the year with the same enthusiasm and positive energy!
Some words of advice to families moving forward:
As the weeks go on, the expectations of students regarding workload and organisation get higher. Families are encouraged to set up strong routines each night; going through the next day's timetable, emails and Google Classrooms with their child to ensure that they are mentally and physically prepared for the day . Routines such as this help students strengthen organisational skills and confidence levels, reducing the stress and anxiety associated with the rigor of high school. They also assist in building each individual's accountability and ownership of their learning and schooling experience.
Carl De Souza
Year 7 Coordinator - Mentone