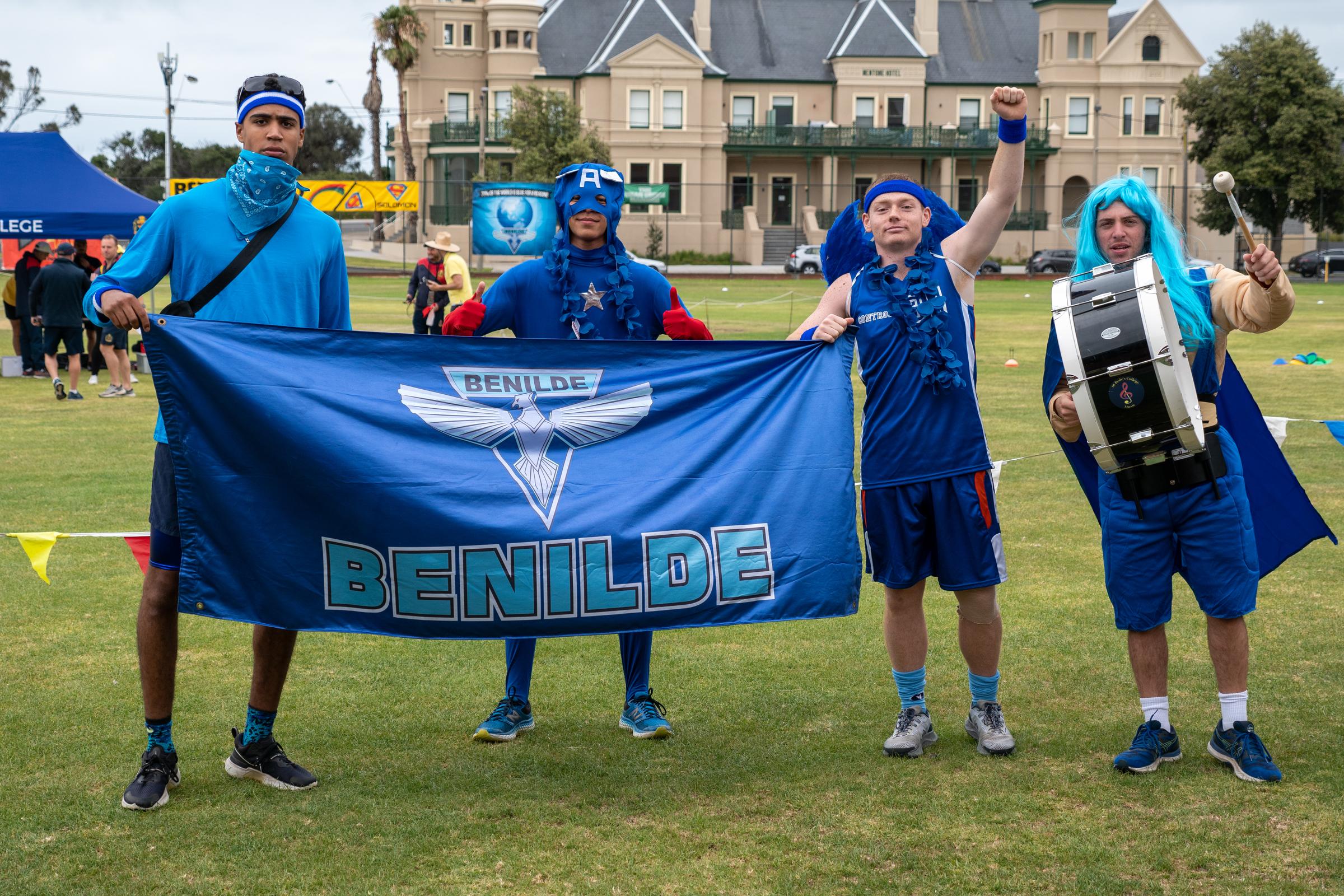 "Benilde has had a massive start to the year, and is definitely on track to securing the elusive Beda shield. After popping down to the Junior Athletics on the Friday prior, it was evident that the Benilde Spirit is developing at a young age, especially after their massive win against the other Houses at the end of the day. 
Tensions were high on Monday at the Senior Athletics, with the Benilde boys looking to capitalise on the huge lead set out by the Juniors… and we smashed it! 
Everyone put their hands up for events and it paid off - with points being awarded left, right and centre to Benilde - ending in an overwhelming win for the Seniors. It was a great team effort that should be the framework of a Benilde winning streak for many years to come. "
Nathan Murphy - Captain 
"What a win! Such a good turn out from everyone. It was awesome to see people getting around each other and doing their part to get us all over the line. It really set the standard for the whole school, and proved why Benilde is the best House; a great team win. Our numbers for the Hackett Mile were, once again, very impressive. It definitely wasn't an easy run with that back wind, but was fantastic to see boys giving it a crack. Selfless performance. "
Adrian Cole - Vice Captain
"We are already off to a quick start of the school year with the House competitions. Many of the Benilde boys, including myself and Adrian, competed in the Hackett Mile. It was great to see so many boys interested to compete with a competitive/participative mindset. The Hackett Mile was a great chance to get involved in some physical activity, with the Benilde boys competing as one team."
Josh Chu - Vice Captain
Hackett Mile Runners 
Year 10
Year 11
Year 12

Thomas Sullivan 

Daniel Henry

Marcus Winter

Toby Anthonisz

Josh White

Lachlan Maclean

Tait Bennett

Edward Gibson

Oliver Etienne

Harry Edwards

Julian Stewart 

Luke Carnegie

Matt Gleeson

Julian Chiodo

Spencer Thomas

Josh Chu

Nicholas Flockart

Adrian Cole
Athletics Champion
YEAR 10  – Thomas Sullivan (1st) , and Joshua White (2nd)
YEAR 11 – Angus Bowd
I am so very proud of the way our Benilde boys participated in the House Athletics Carnival.  As the Captains have said, there was a real sense of pride and team spirit evident throughout the carnival. 
To everyone who turned up on the day and volunteered for so many events, thank you.  It is you who make Benilde House what it is! The photos say it all.
Melisa Lyons 
House Coordinator - Benilde