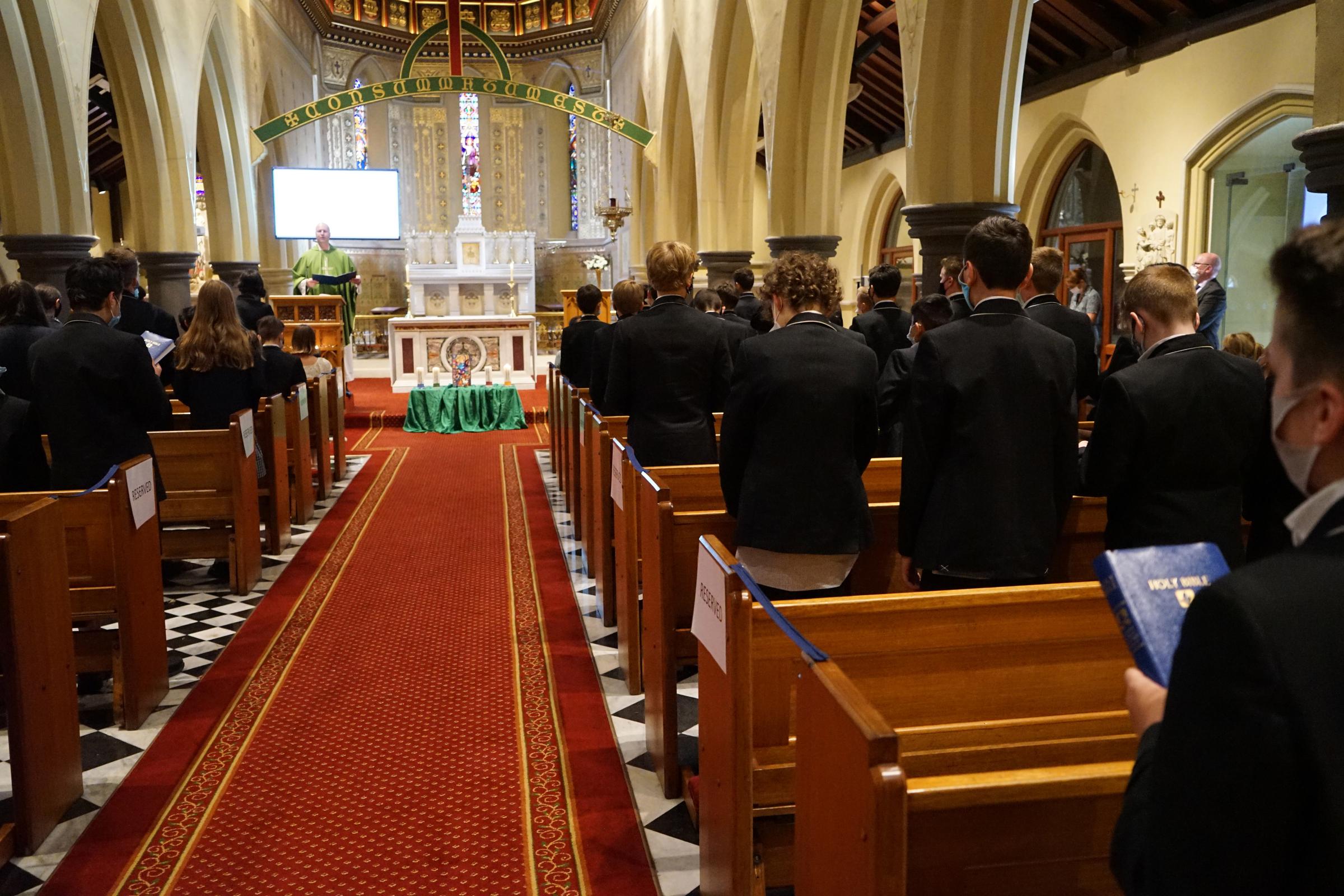 As we welcome new families to our College and the St Mary's Parish, it is timely to introduce our Parish Priest to new families. 
Meet Our Parish Priest
Fr Jerome Santamaria - Parish Priest, St Mary's St Kilda East
Fr Jerome Santamaria is the Parish Priest of the Parishes of St Mary's, St Kilda East, and St Colman's, Balaclava. He is also currently the Director of Vocations for the Archdiocese of Melbourne. He grew up in Melbourne, eldest of five and with more cousins than you can point a stick at. After studying Law and Science (physics) at university, he practised law for a number of years as a solicitor. While completing further studies in law, he felt a call to the priesthood and, on returning to Australia, he joined the Melbourne seminary, Corpus Christi College. He was ordained a priest in 2012. After a short stint as an assistant priest, he was sent for still further studies in a last ditch effort, completing a licentiate in patristics and historical theology, and then a doctorate. He has been the St Mary's Parish Priest since 2020.
"I have loved being back in a parish. The parishioners have made me feel very welcome, and it is an exciting time to be part of this community. With a long history of education, a tradition of social justice and community outreach, and a community that worships together, there is so much already going on and yet also so much potential. Our primary school and St Mary's College are both involved in growth programs, and so I look forward to seeing how we can support each other in these endeavours."
"With so many facets to our community (not to mention the jewel of St Mary's Church), we are well placed to offer a credible witness to Christ, in our prayer, our service and our formation. The world is in desperate need of well-formed citizens, and in even greater need of well-formed Christians who can display love of God and love of neighbour. With so many people rediscovering the importance of community and the desire to belong, we can offer so much to our neighbours in this regard.                 .............Fr Jerome Santamaria
Visit St Mary's Parish website
‍