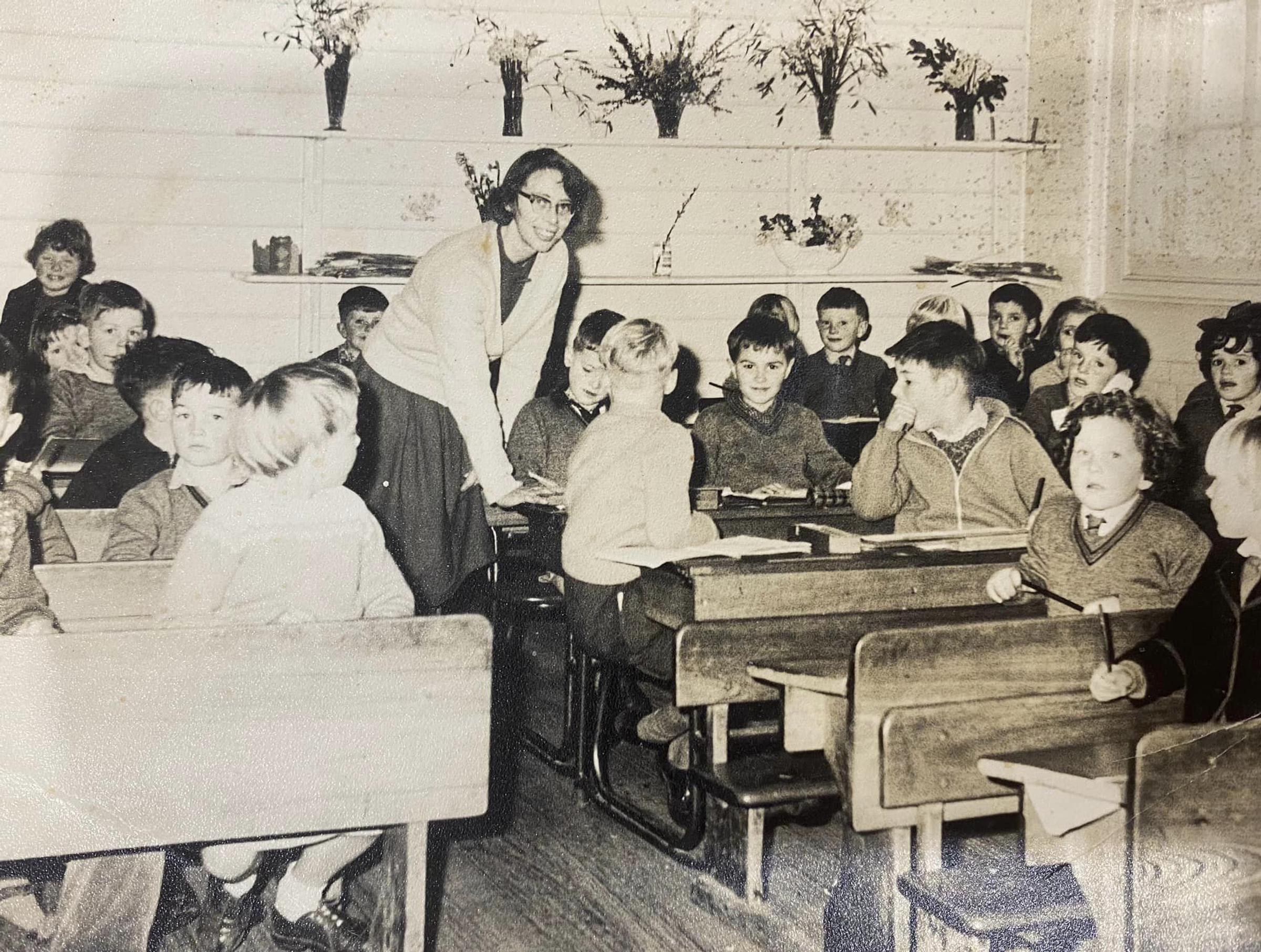 PRESERVING THE HISTORY OF OUR SCHOOL
In the lead up the 150 anniversary, there has been a clear focus on collecting and preserving the history of our school.  Unfortunately, much had been lost, and what we did have was poorly organised and difficult to access. 
We've made really good progress on this front, which has included:
A large number of photos have been shared with us from community members and the Buninyong & District Historic Society.
All photos of significance have been digitised and sorted into folders on the drive at school.
A collection of photos has been chosen to be printed and framed professionally, so they can be put on display permanently, for all to enjoy.
Images of significance have been included in a 150-anniversary book, which will be available for everyone to purchase.
Interviews of past students and staff have been recorded and will be available for anyone to view.
The combined impact of the above initiatives has us in a much better place in terms of the school having a strong collection of memorabilia that members of the community can access.  Thanks again to everyone that has searched the house for photos and shared them with us.
REMINDERS – Over the past few weeks we have provided quite a bit of detail regarding what's happening on September 1 & 2.  Following are a few reminders:
Assembly on September 1 - Everyone is welcome to join us for a whole school assembly on September 1.  The assembly will start at approximately 9:10am and we'll have seating for guests.
Display of Memorabilia - The staffroom and 2 classrooms in the old building will be set up with memorabilia, with all visitors welcome to pop in and look through what's on display.
Morning & Afternoon Tea - Morning and Afternoon Tea will be available for our visitors on September 1 & 2.  We're asking for donations of food for morning tea from parents.  If you could bring something along on the Friday morning, that would be much appreciated.  If you'd be willing to help out with serving morning/afternoon tea, please add your name to this link 150 Morning and Afternoon Tea Volunteer Roster
Toffee Apples on Sale - We're selling toffee apples to coincide with the 150 year celebrations. To place an order please see the Qkr app.
BBQ Lunch - A BBQ will be held on September 1, to coincide with our 150 celebrations. To order something for your child please place your order via the Qkr app by 11.00am on Monday 28th August.  Our guests on the day will be welcome to purchase a sausage from the BBQ, but unlike the students, won't need to place an order.
Easy Access to the School on September 1 - To assist with accessing the school and getting around, we have a few plans in place, which include:
Parking Close By - Elderly visitors will be welcome to drive through the staff carpark and park on the edge of the school oval, meaning they're nice and close to the gym.  This area will be roped off and Simon (our maintenance man) will be on hand to manage parking.
Shuttle Service - We'll have a shuttle bus service running to and from Royal Park on the morning of September 1.  Visitors will easily get a park in that area and then wait for the bus to arrive. 
Moving from the Gym to the Original Building - We will have a golf cart on hand to ferry guests up to the original building after the assembly. 
Evening Event – All members of the school community are welcome to join us for a gathering in the Bowling Club commencing at 7pm on September 1. To book ticket please see the Qkr app or call the office to purchase. Ticket sales close this Friday 25th August.
Medallions – Souvenir medallions commemorating the 150 years are on sale.  To purchase a medallion please see the Qkr app or call the office to purchase. Qkr sales close this Friday, however students or guest can still purchase one on the day from the office. 
September 2 – For those that can't make it on the Friday, there will be an opportunity to visit on the Saturday morning to catch up with old friends, look through the memorabilia and take a tour.  More details about what's on offer for September 2 to come.
---